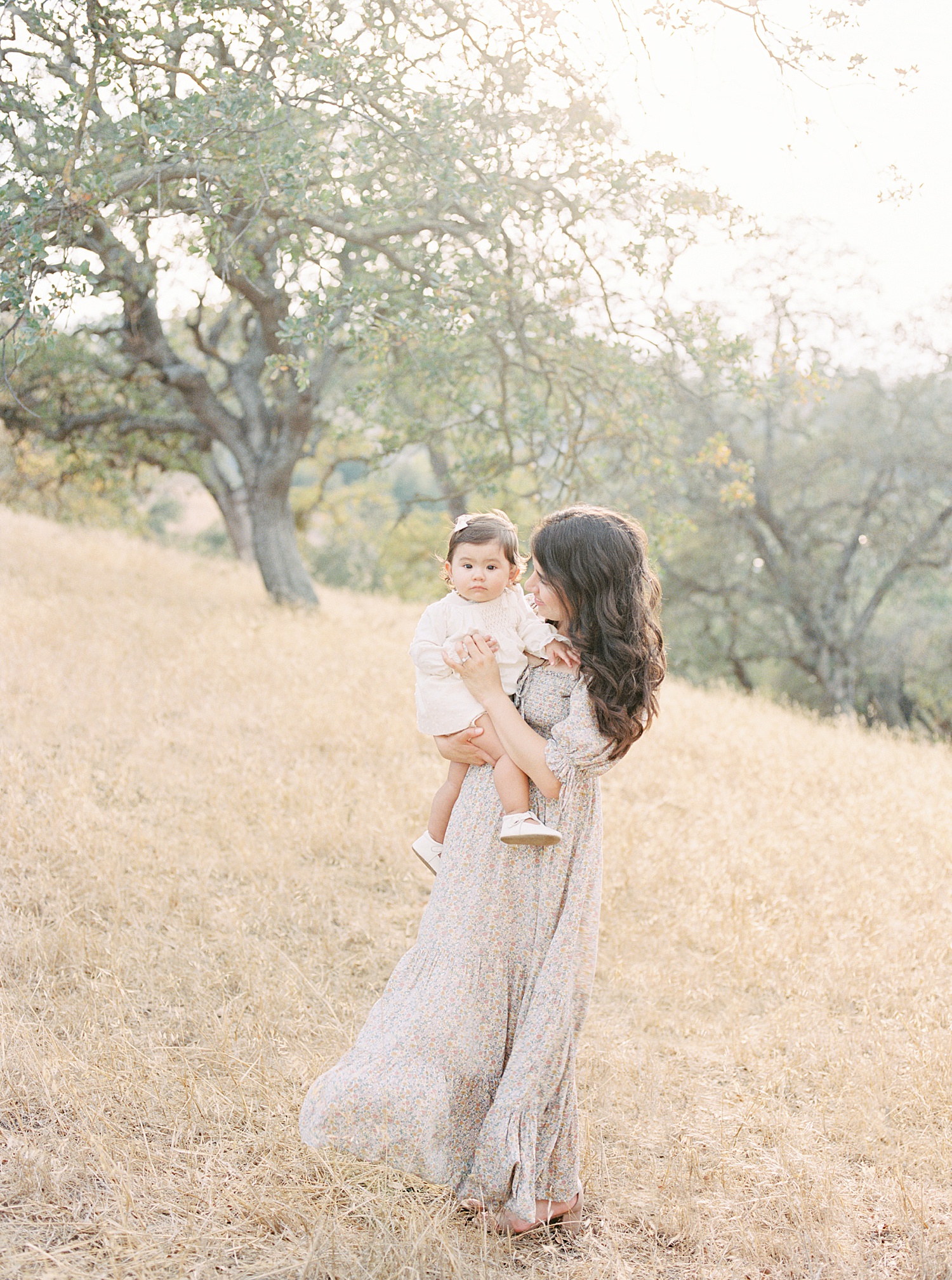 As an experienced San Jose family photographer, I have the privilege of documenting precious moments that families will treasure forever. Recently, I had the absolute joy of photographing a significant milestone – a baby girl's first birthday, celebrated amidst the captivating beauty of nature, surrounded by her adoring family.
Adorned in a beautiful cream and lace European outfit, the baby girl embodied innocence and curiosity, symbolizing the essence of childhood. Her mother, radiant in an elegant floor-length floral dress, represented the everlasting connection between mother and child. The dramatic scene unfolded against the backdrop of golden grassy hills and majestic oak trees, basking in the gentle illumination of the golden hour's sunlight.
I had photographed this family when their baby was just a tiny newborn. It was heartening to witness her transformation – from a little bundle cradled in her parents' arms to a curious toddler taking her tentative first steps.
The photoshoot encompassed a fusion of candid snapshots and thoughtfully composed portraits. From capturing the baby girl's tiny hand wrapped around her parents' fingers to her infectious laughter as she explored her surroundings, each camera click froze a fragment of life's most fleeting moments. The love and adoration radiated by her parents.
Amidst a world of endless change, these images are a timeless reminder of the love, happiness, and progress that grace our lives. It is both an honor and a privilege to be part of these transformative journeys, preserving memories that will not only be cherished by the family but resonate for generations to come.
If you are looking for a San Jose family photographer and want to know more about the family session experience, feel free to inquire – let's capture your special moments together.