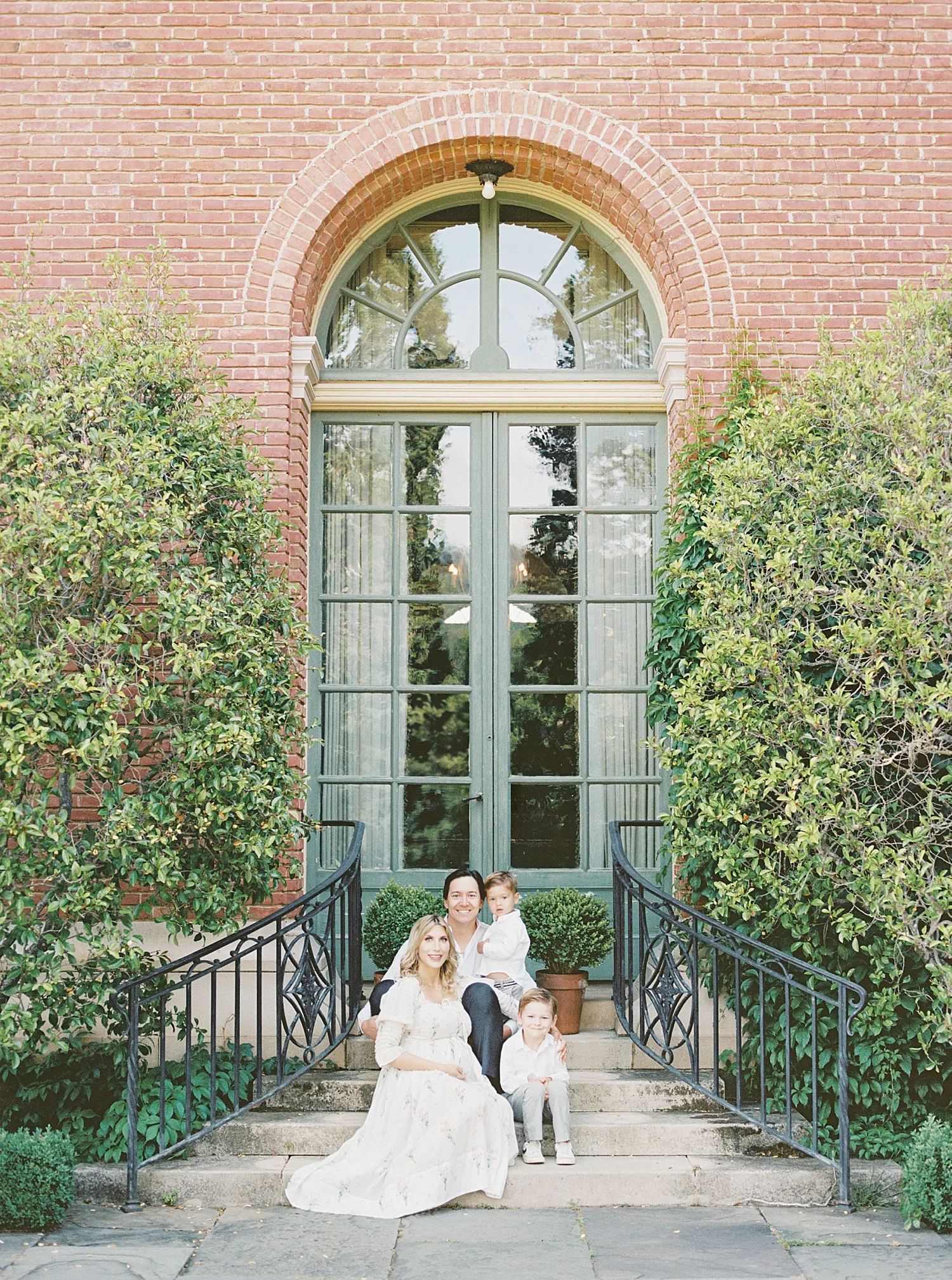 As a Bay Area maternity photographer, I'm constantly amazed by the beauty of the moments I get to capture. Recently, I photographed a heartwarming summer maternity session at the enchanting Historical Garden. This session was particularly special as it involved a family of four, with two charming boys eagerly awaiting the arrival of their baby brother.
Dressed in timeless outfits that perfectly complemented the garden's historical backdrop, this family exuded an air of anticipation and love. The expecting mother was a vision of elegance in a dreamy floral maternity dress that highlighted her radiant glow. Against the backdrop of lush greenery and vibrant blooms, the scene was set for a truly magical photoshoot.
Shot on professional film, every frame captured the genuine emotions that filled the air. From stolen glances between the parents to the playful interactions between the boys, each image preserves a precious memory that will forever hold a place in their hearts.
The session unfolded with laughter, gentle embraces, and a tangible sense of excitement. The historical garden provided the perfect blend of serenity and natural beauty, offering a pleasant environment to capture these fleeting moments.
If you're seeking a Bay Area maternity photographer to document the love, joy, and anticipation of your pregnancy journey, look no further. Let me help you create timeless memories you and your family will cherish for generations. Contact me today to book your magical maternity session at the location of your dreams.