Allison reached out to me for a maternity session. She is a portrait photographer and also has been dreaming about a Bay Area lavender field session. She was 28 weeks pregnant at the shoot. It's my recommended term for a maternity session. When the belly is visible, but you still have energy and flexibility to move around!
Allison picked two romantic floral dresses that looked wonderfully against the backdrop of purple and lilac lavender fields. Brendan rocked in his classic khaki chinos, button down and leather shoes. He was a great support and genuine smile generator for Allison.
We enjoyed the afternoon stroll through the buzzing lavender bushes. The wind was mild and the skies were clear that day. After a magnificent sunset over the purple lavender field, the full moon shone upon us. Undoubtedly, it was a once-in-a-lifetime experience.
In the meantime enjoy this slice of Provence charm in the Bay Area, California.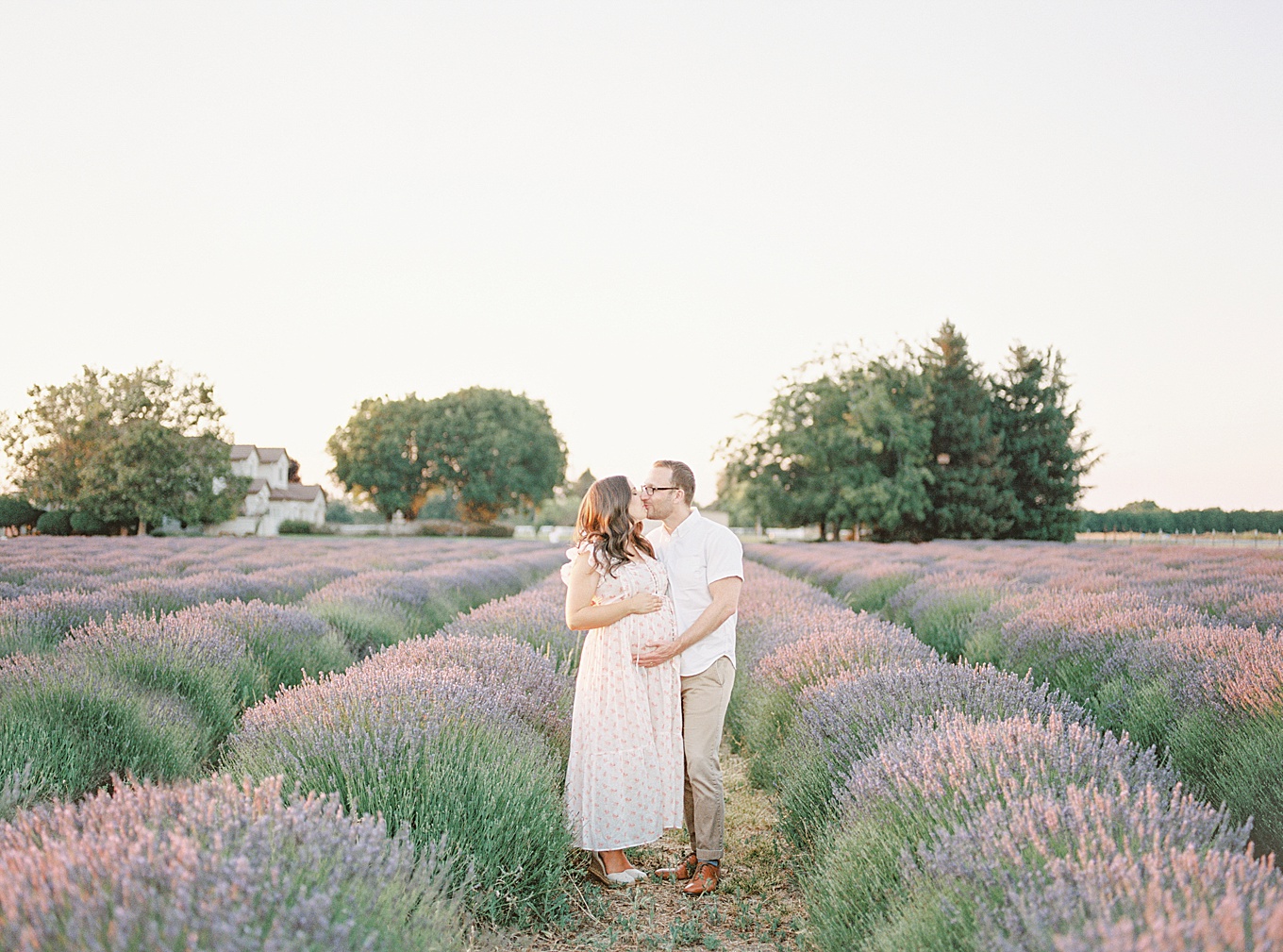 Julia is a Bay Area portrait photographer serving the greater San Francisco Bay Area. She specializes in maternity, newborn, and family portraiture, documented in a simple and timeless style and creating family heirlooms and art for your home. If you are interested in Bay Area lavender field session, contact Julia.
Film stock: Kodak Portra 400
Film Processing and Scanning: Photovision
Mom's outfit was provided by the studio wardrobe