I met this beautiful family last fall at my mini sessions. This summer, Kyla reached out with great news – they were expecting a new baby later in August. They were looking for a Bay Area beach maternity photoshoot.
Kyla had this beach on her bucket list for a family session. She grew up in the Santa Cruz area and spent days with her little sister at the beach. It was so special to document a little growing family of her own there.
Little Everly enjoyed running in the sand and stopping for a hug or a kiss with her parents.
We basked in the warm afternoon sun and enjoyed the cotton candy sunset. These are bittersweet moments with your firstborn before the little one joins the family. No doubts that Everly would be a wonderful, loving big sister, just like her mom is.
One more chapter in life is documented and preserved for years to remember.
I am happy to announce that their baby girl has arrived on time and is safely at home.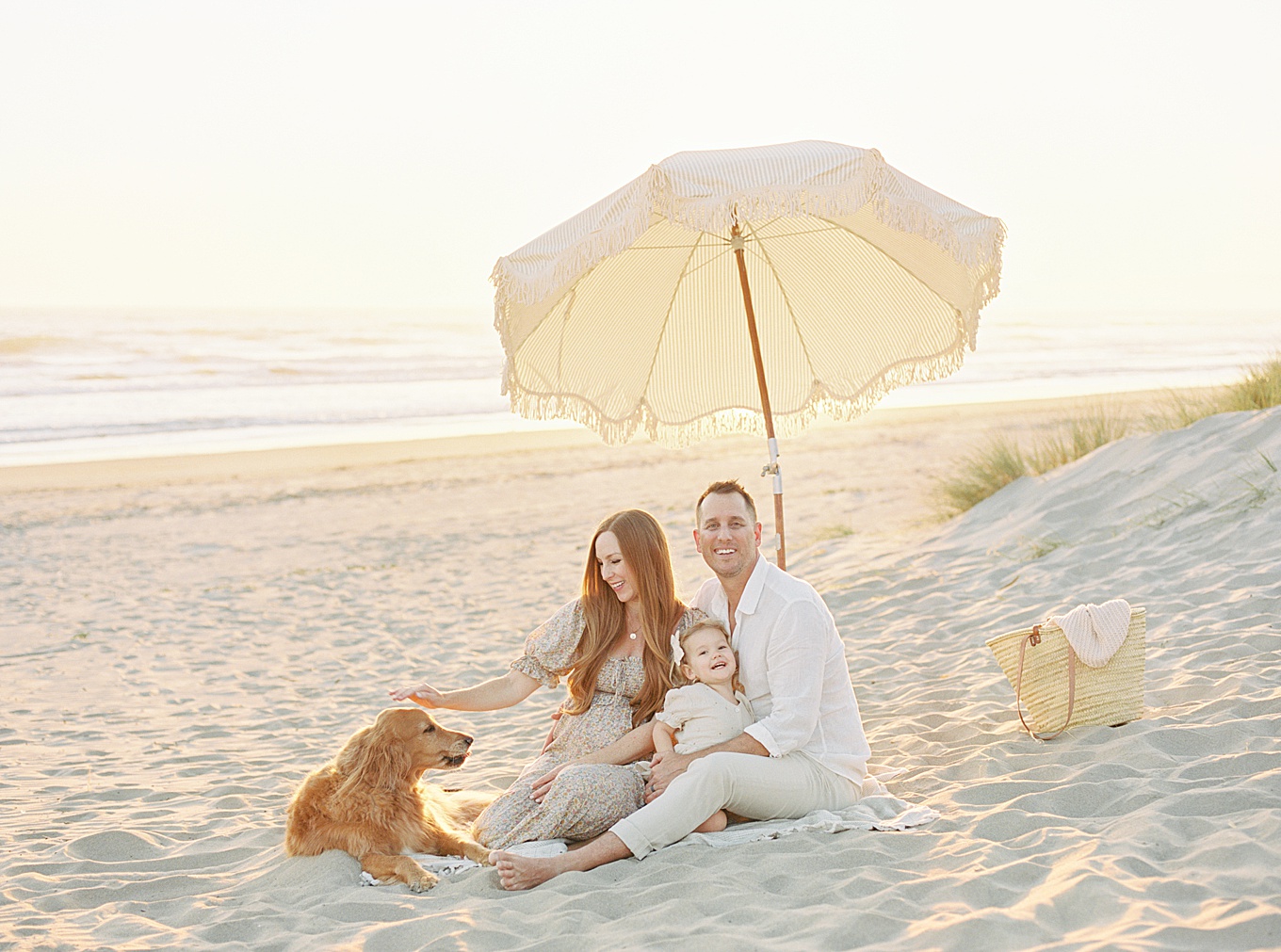 Julia is a Bay Area Portrait Photographer serving the greater San Francisco Bay Area. She specializes in maternity, newborn, and family portraiture, documented in a simple and timeless style and creating family heirlooms and art for your home. If you are interested in a Bay Area beach maternity photoshoot, contact Julia.
Film stock: Kodak Portra 400
Film Processing and Scanning: PhotovisionPrints
Mom's outfit was provided by the studio wardrobe