Shikha and Tangy reached out to me for a family photo shoot with their three-year-old daughter.
They were looking for a Walnut Creek family photographer so they could create a home gallery wall with updated family portraits.
Before the session we coordinated the outfits that would stand the test of time and look great with their interior. We used a combination of blush pinks, whites, and neutrals to accentuate the attention to their faces. The backdrop was a beautiful hill in Walnut Creek bursting with wildflowers. On the day of the shoot the warm spring weather was paired with a golden sunset. A bit of walk in the flower field was the perfect way to spend an afternoon with a family.
During the session, we worked at the little girl's pace: smelling the flowers, twirling, and singing her favorite songs. After all we were able to document some of the sweetest moments together.
No doubt these portraits would be a beautiful reminder of how cute, curious, and loving their little girl was.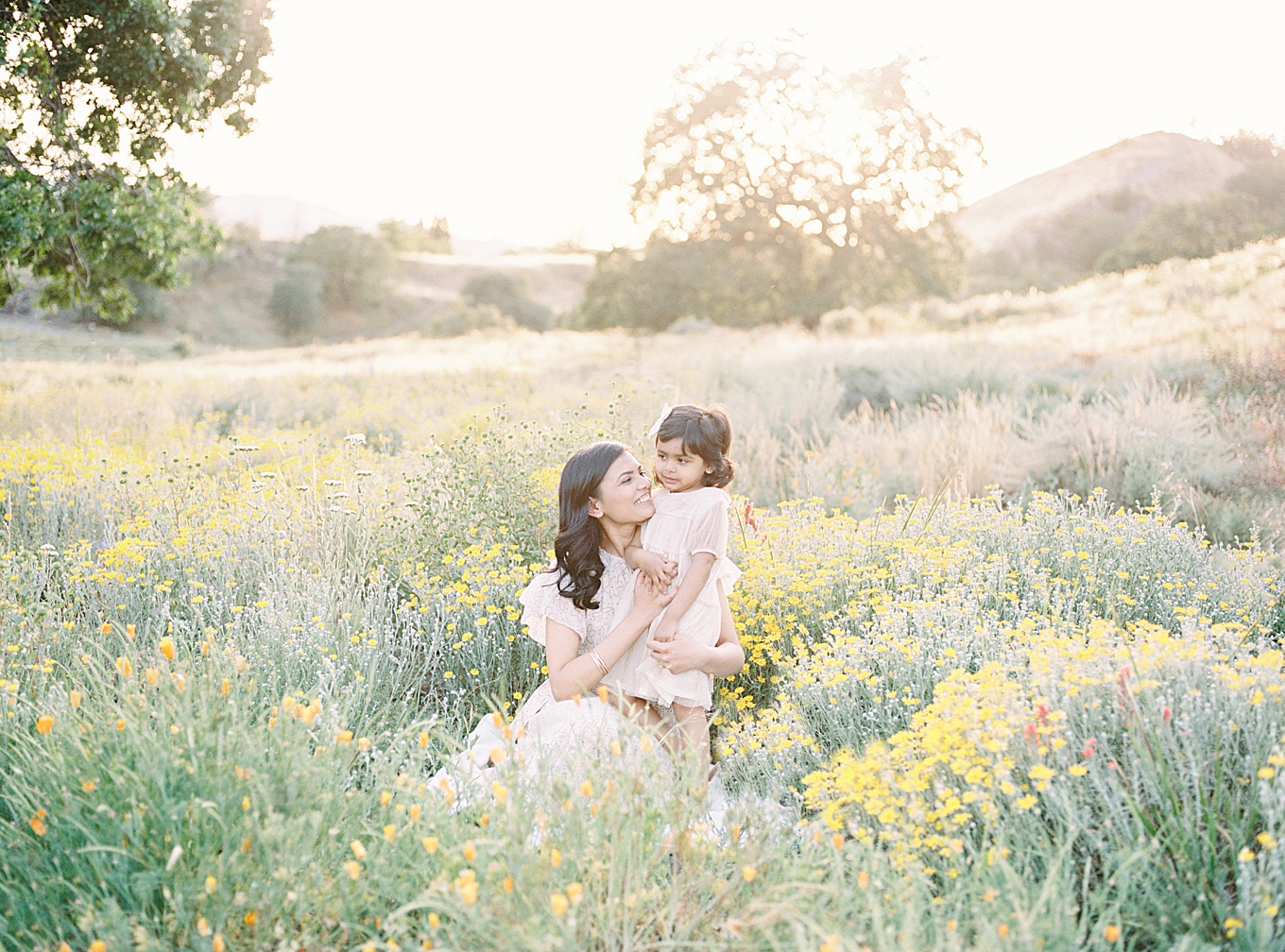 Julia is a Walnut Creek family photographer serving the greater San Francisco Bay Area. She specializes in maternity, newborn, and family portraiture. Documented in a simple and timeless style and creating family heirlooms and art for your home. If you would like to reserve your Walnut Creek Family session, contact Julia.
Film stock: Kodak Portra 400
Film Processing and Scanning: PhotovisionPrints
Mom's outfit was provided by the studio wardrobe.