Meet Kendra, Joey, and their two adorable kids: Maylah and Mackson. I met Kendra and the kids a few years back while I photographed their then newborn cousin. This time we met for a Santa Cruz Beach Maternity Photoshoot. I was so honored to document their family as they were expecting their fifth member in short few months.
It was a calm sunny afternoon at one of the most lovely beaches in Santa Cruz. Both kids were on a school break. This short afternoon trip to the beach was truly an adventure for them. They picked up crab shells and rocks, dipped toes into a freezing ocean. They found a secret cave inside a cliff, and watched a flock of ducks swam in the nearby creek.
Their neutral-colored outfits looked so timeless against the sandy beach and cliffs.
During this Santa Cruz Beach maternity photoshoot we enjoyed the sunshine and documented this beautiful mama and her family as they expect their baby number three.
This time around, they decided to keep the baby's gender a secret. They are decorating the most adorable gender-neutral nursery and already have a few beautiful and unique names starting with "M" for both a girl and a boy.
I'm excited for the expansion of their beautiful family and can't wait to meet their newest addition soon!
Enjoy this sun-filled joyful gallery of family-maternity portraits at the beach!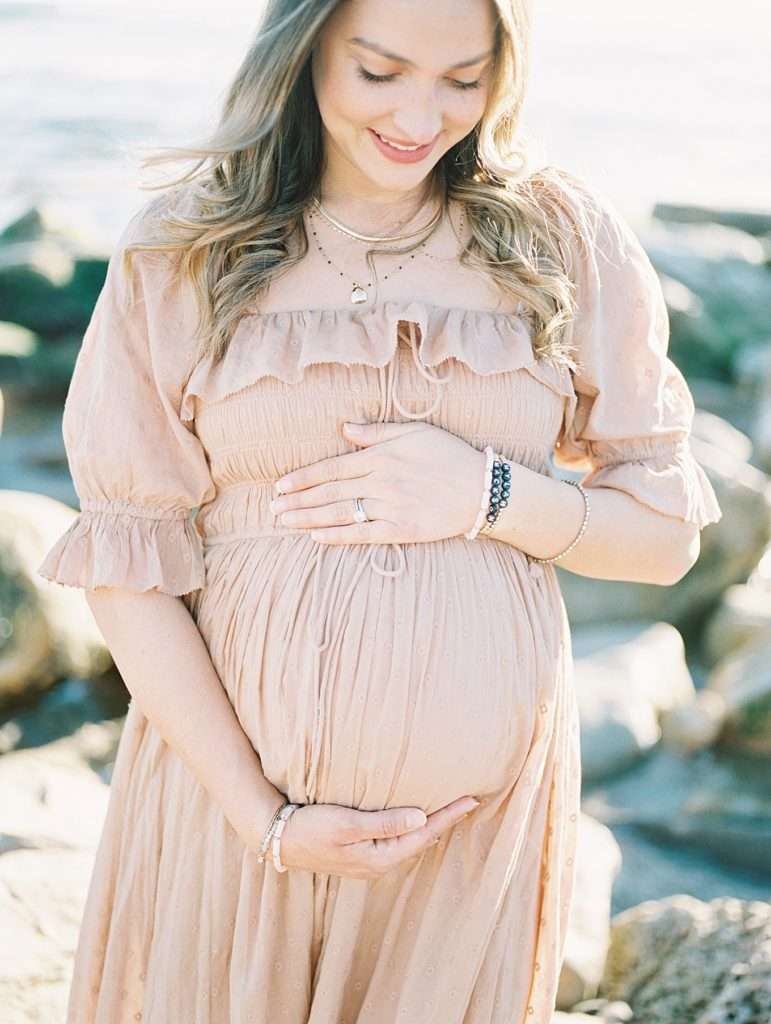 Mama's dresses for this Santa Cruz Beach Maternity Photoshoot were provided by studio wardrobe.
Film scanned by Goodman Film Lab.
Julia Shelepova is a maternity, newborn, and family photographer in the Bay Area. She specializes in simple and timeless lifestyle photography. Captured on film in San Jose, CA, and surrounding areas.
Serving Willow Glen, Los Gatos, Morgan Hill, Gilroy, Santa Clara, Sunnyvale, Mountain View, Palo Alto, Cupertino, Saratoga, and the greater South San Francisco Bay Area.
If you would like more information about reserving a session, please contact Julia to start planning your portrait session together.