This beautiful mom-to-be reached out for a San Francisco maternity session. We decided to go with one of the city's architectural gems – the Palace of Fine Arts.
It provided a perfect neutral-colored sandstone backdrop. The perfectly coordinated outfits against the beautiful palace resulted in a timeless romantic look that I am so drawn to. Even though it was the beginning of February, we were lucky to get a warm sunny afternoon. That signature California sunset glow.
I enjoyed getting to know this kind and loving couple awaiting their baby boy in a few weeks.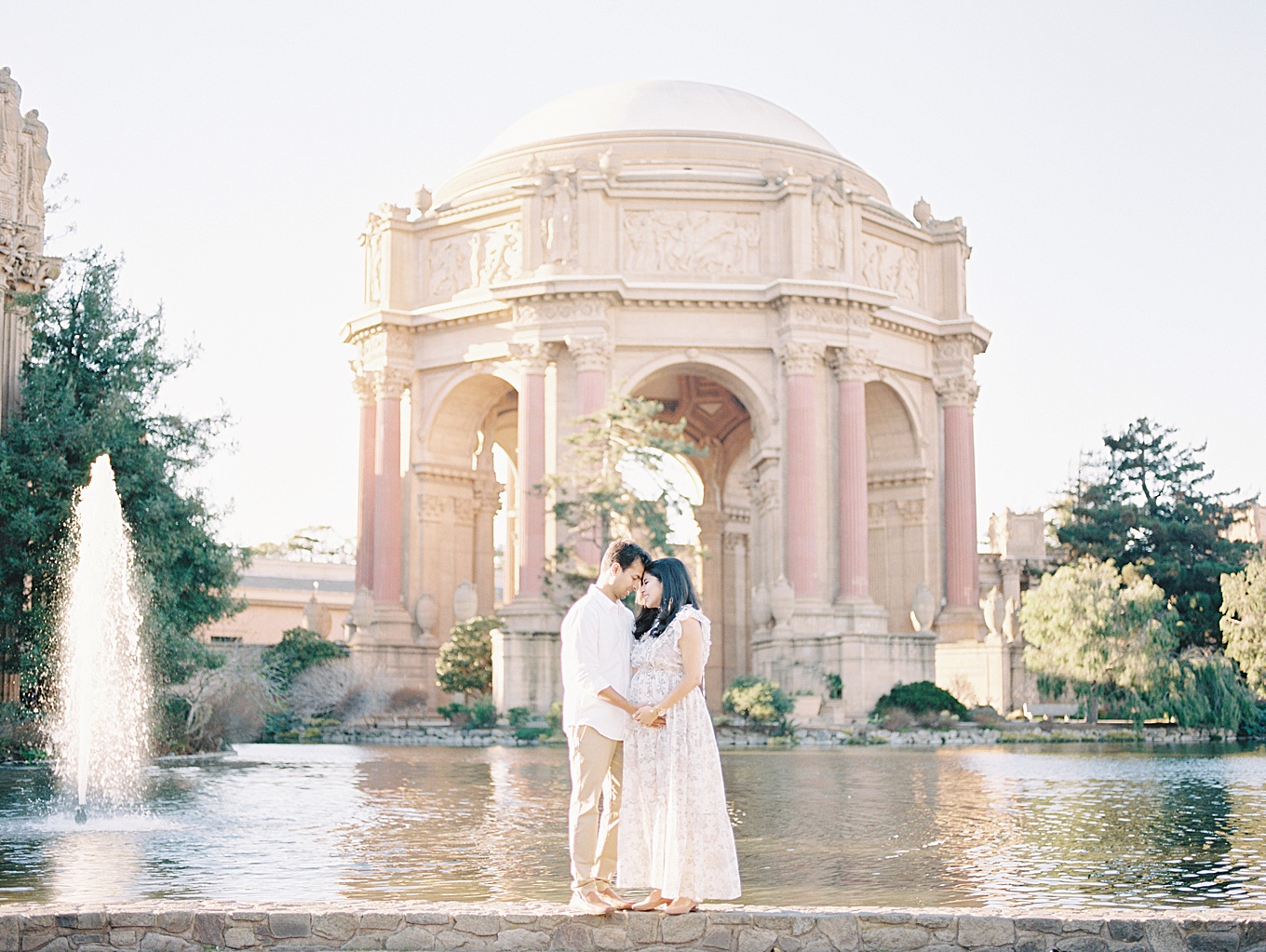 Film stock: Kodak Portra 400
Film Processing and Scanning: Goodman Film Lab
Mom's outfit was provided by the studio wardrobe
Julia is a film portrait photographer in Danville, Ca, serving the greater San Francisco Bay Area. She specializes in maternity, newborn, and family portraiture, documented in a simple and timeless style and creating family heirlooms and art for your home. If you would like to reserve your San Francisco Maternity Session, contact Julia.