We spent a lovely sunny morning hanging out in their beautiful tree-lined backyard.
Baby Brayden felt comfortable cradled in his parents' arms. He looked at the big world around him with his beautiful, curious blue eyes.
We chatted about how the roller-coster of the previous months set us back from our plans, but the most important thing – life still was on track.
I watched them looking beaming with love at their precious baby boy.
They named their firstborn son after Justin's dad, who passed away when Justin was a little boy. The heritage and family love that passed down over generations.
I left their home with a whole heart and a smile. My goal is not only to document those precious fleeting moments of togetherness but to tell your family's story. Because it is uniquely yours and it is beautiful and full of love.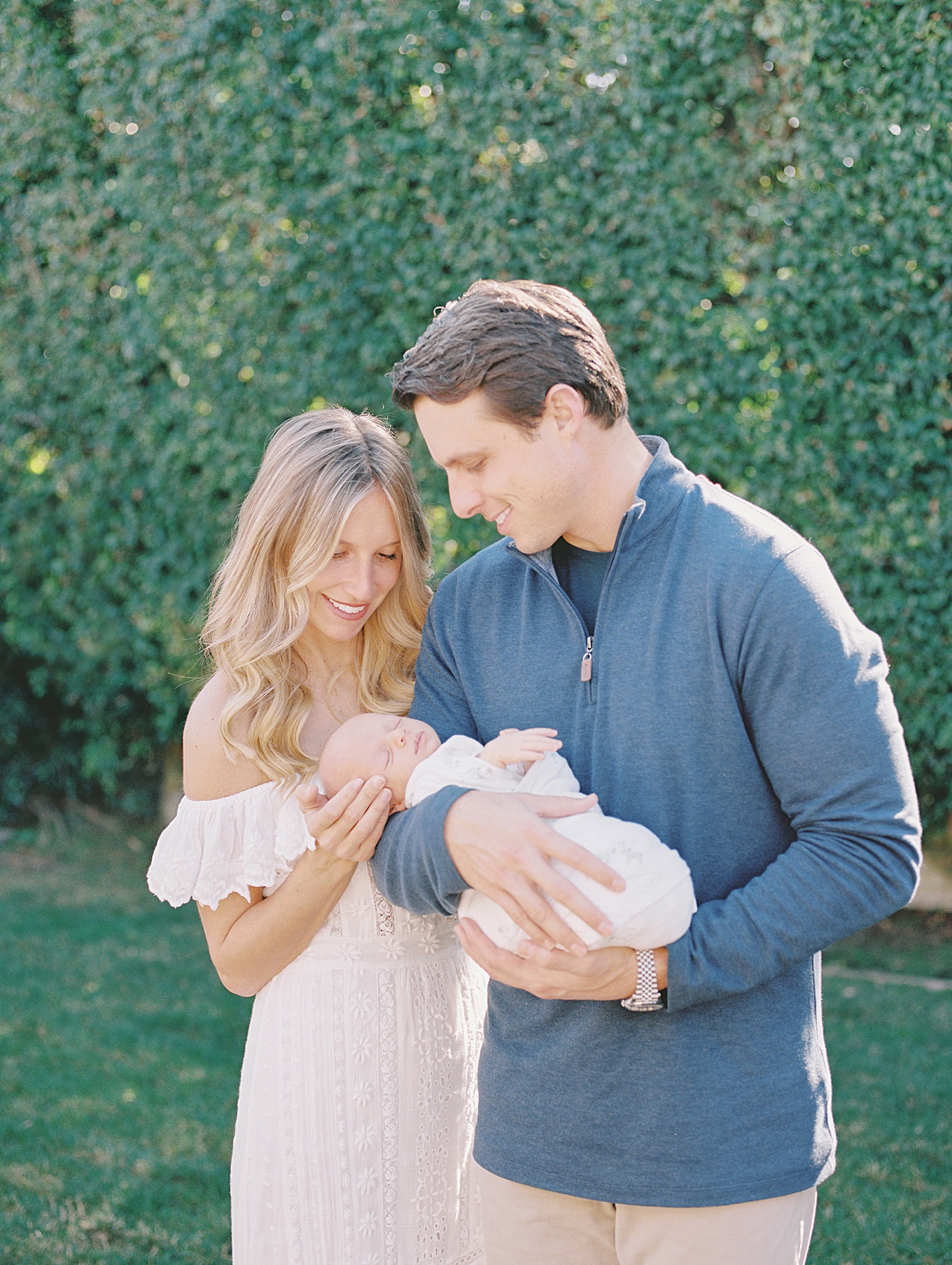 Julia is a Danville Newborn Photographer serving the greater San Francisco Bay Area. She specializes in maternity, newborn, and family portraiture, documented in a simple and timeless style and creating family heirlooms and art for your home.
If you are looking for a Danville Newborn Photographer, contact Julia.
Film stock: Kodak Portra 400
Film Processing and Scanning: Goodman Film Lab
Mom's and baby's outfits are provided by the studio wardrobe