I have known this beautiful family for a few years now. I had the privilege of documenting some of the sweetest milestones over the years for them. This time Julie and Steve invited me to their beautiful home to take some family photos in their home garden. Julie put so much kind thought into this Bay Area home garden photoshoot, from wonderfully coordinated outfits to some unique details dear to their hearts.
Baby Sofia was wearing a family heirloom dress from the 1950s.
We enjoyed a beautiful afternoon with warm rays of sunshine.
Little Jacob showed me around their garden and even pulled some fresh carrots. He happily ran around and snuggled with his parents on the lawn.
Cuddled with the kids, Julie read a gorgeous vintage Winnie the Pooh book from her childhood.
The time just flew by as we enjoyed playing with the kids that afternoon. I'm so glad that we captured these fleeting moments of them together in their special place!
Enjoy this beautiful Bay Area home garden photoshoot full of love, smiles, and garden charm!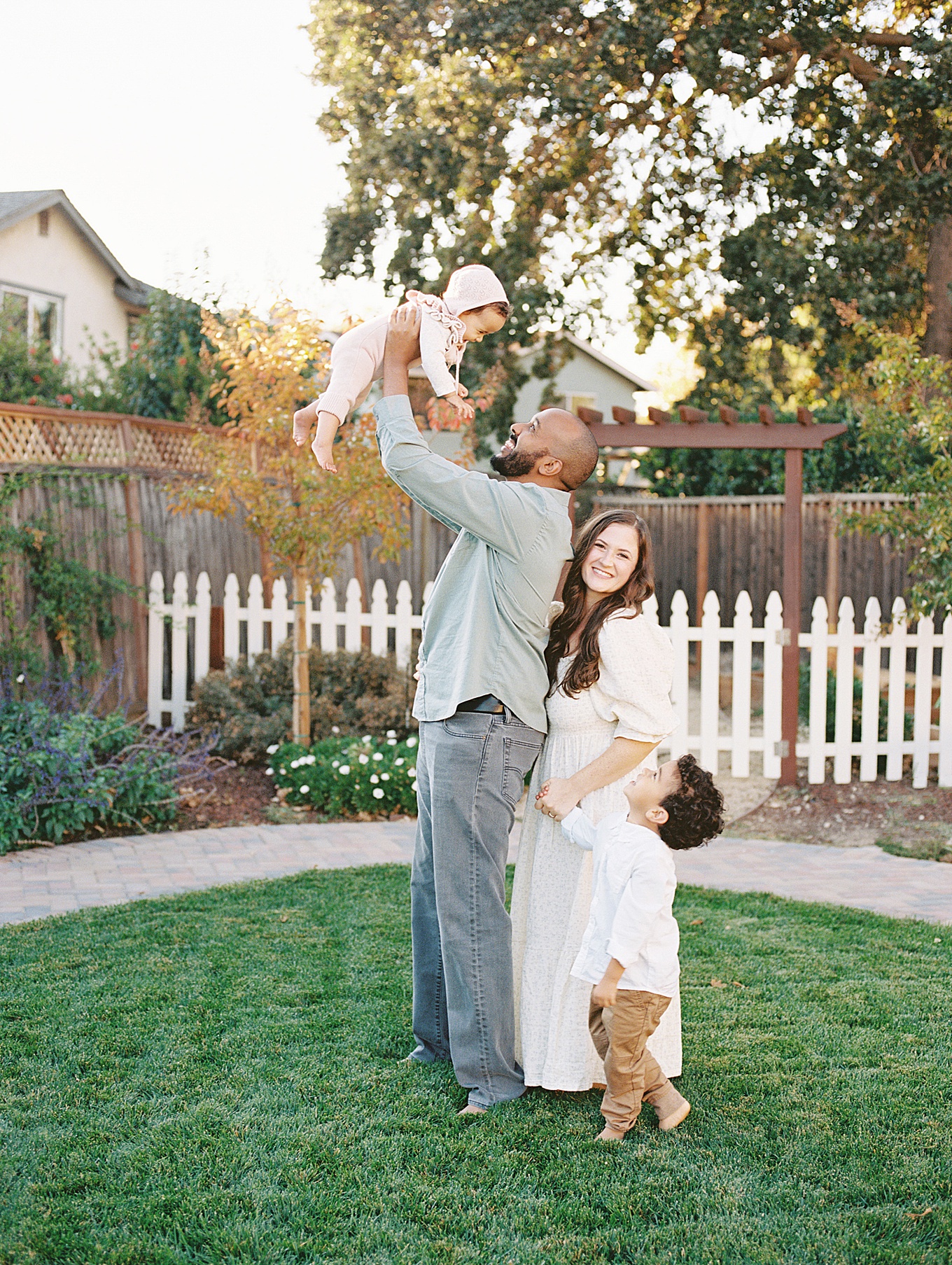 Julia is a film portrait photographer in Danville, Ca, serving the greater San Francisco Bay Area. She specializes in maternity, newborn, and family portraiture, documented in a simple and timeless style and creating family heirlooms and art for your home.
Bay Area Fine art Family photographer. Timeless Bay Area Home Garden Photoshoot documented on professional film.
Film processed and scanned by the wonderful Goodman Film Lab.