It was a milestone session for a six months old girl and a part of my First-year baby plan. I can't describe how close to my heart this family is after I documented their pregnancy and baby girl's newborn portraits. By this point, they felt so comfortable in front of the camera. That's why their genuine emotions and love show in the pictures.
We met on their lawn on a warm sunny morning and used this one-of-a-kind hand-painted backdrop by an amazing local artist. The parents' absolute adoration of their baby girl was palpable, and Claire repaid with smiles and giggles!
Six months old is such a cute age to remember. Babies of this age are full of joy, showing off their new little milestones: rolling, sitting, grabbing a toy, and, my personal favorite – smiling at their parents.
Our short time together indeed flew by and resulted in some lovely memories preserved for years to cherish.
I can't wait to reconnect with them at Claire's first birthday photoshoot in just a few months.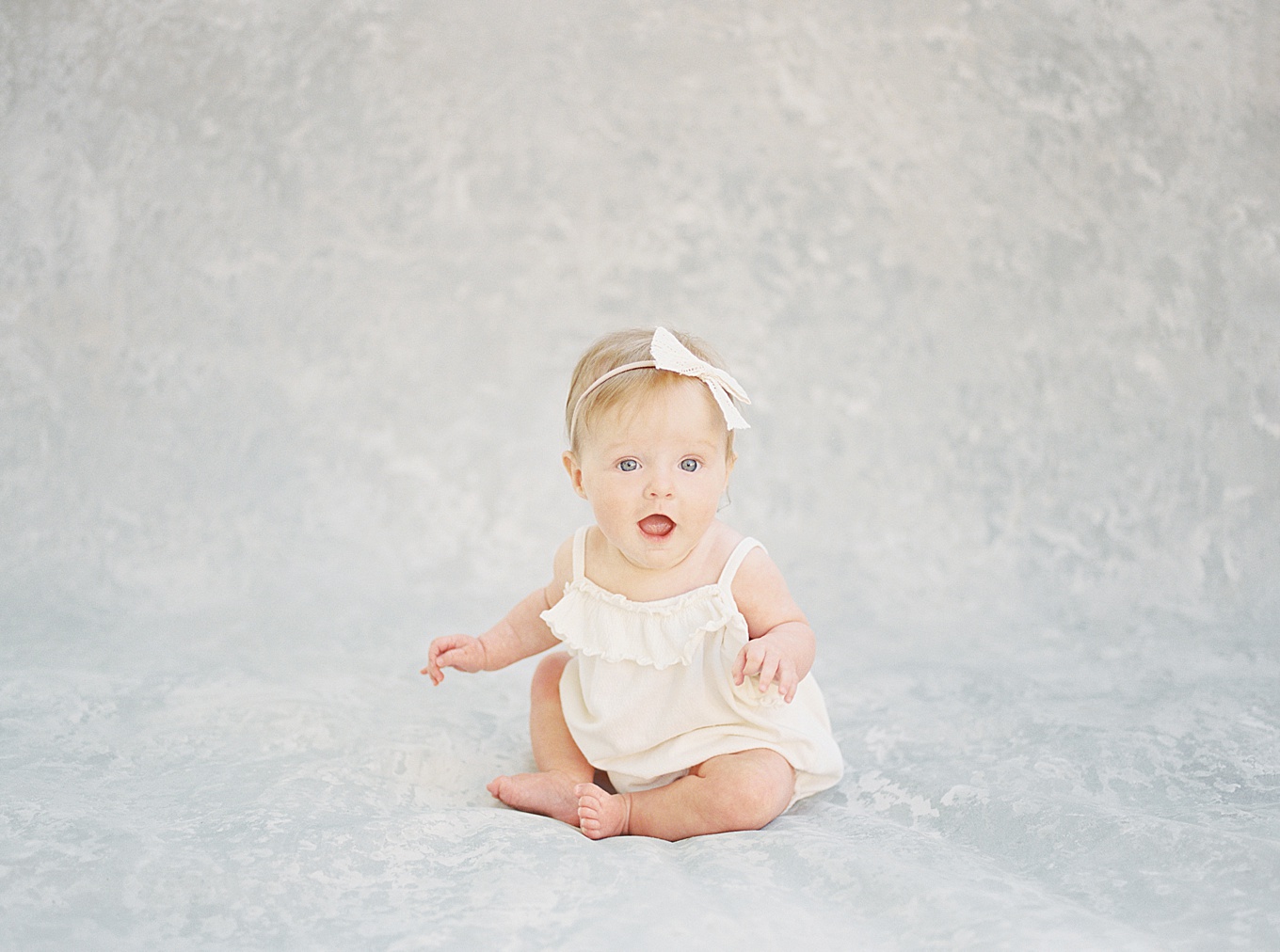 Film stock: Kodak Portra 400
Film Processing and Scanning: PhotovisionPrints
Mom's outfit was provided by the studio wardrobe.
Julia Shelepova is a Bay Area Family, Maternity, and Newborn Photographer. Located in Danville and serve the greater San Francisco Bay Area. We specialize in at-home and outdoor portraiture, documented in a simple and timeless style. We create family heirlooms and art for your home. Contact Julia if you are looking for a Walnut Creek Newborn Photographer. We are thrilled at the chance to work with you!