Welcoming a newborn into the world is a precious and memorable time for any family. As a dedicated newborn photographer in Walnut Creek, I have the privilege of capturing these special moments that families will treasure forever.
I recently had the pleasure of capturing a milestone session for a six-month-old girl as part of my First-Year Baby Plan. This family holds a special place in my heart as I documented their pregnancy and captured their baby girl's newborn portraits. With each session, their comfort in front of the camera grew, resulting in genuine emotions and an abundance of love beautifully reflected in the photographs.
For this session, we chose the family's lawn on a warm, sunny morning in Walnut Creek. To add a unique touch, we utilized a stunning hand-painted backdrop created by a talented local artist. Against this backdrop, the parents' absolute adoration for their baby girl was tangible, and little Claire returned with endless smiles and delightful giggles. The picturesque surroundings of Walnut Creek provided the perfect backdrop for capturing these sweet moments.
At six months old, babies are at an incredibly adorable stage of development. They radiate joy as they proudly showcase their new little milestones, such as rolling, sitting up, and grasping toys. One of the highlights of this age is witnessing their genuine smiles directed at their doting parents. As a Walnut Creek newborn photographer, I find great joy in documenting these milestones and preserving them as cherished memories for years to come.
Our time together during the session flew by, but the photographs captured will serve as lasting memories for the family to cherish. Each image holds the essence of Claire's personality and the love shared within the family. As a Walnut Creek newborn photographer, I take great pride in preserving these special memories, knowing they will bring joy and nostalgia throughout the years.
Looking ahead, I am filled with anticipation for Claire's first birthday. In just a few months, we will reunite for her first birthday photoshoot, where I will have the honor of capturing yet another momentous occasion. The joy and growth that will unfold during this upcoming session will undoubtedly produce more heartwarming memories to be treasured.
From capturing milestone sessions to documenting the love and joy within a family, I am dedicated to creating lasting memories that will be cherished for a lifetime. If you're seeking a skilled Walnut Creek newborn photographer to capture your little one's journey, I am here to help you preserve the precious memories that will fill your heart with joy for years to come.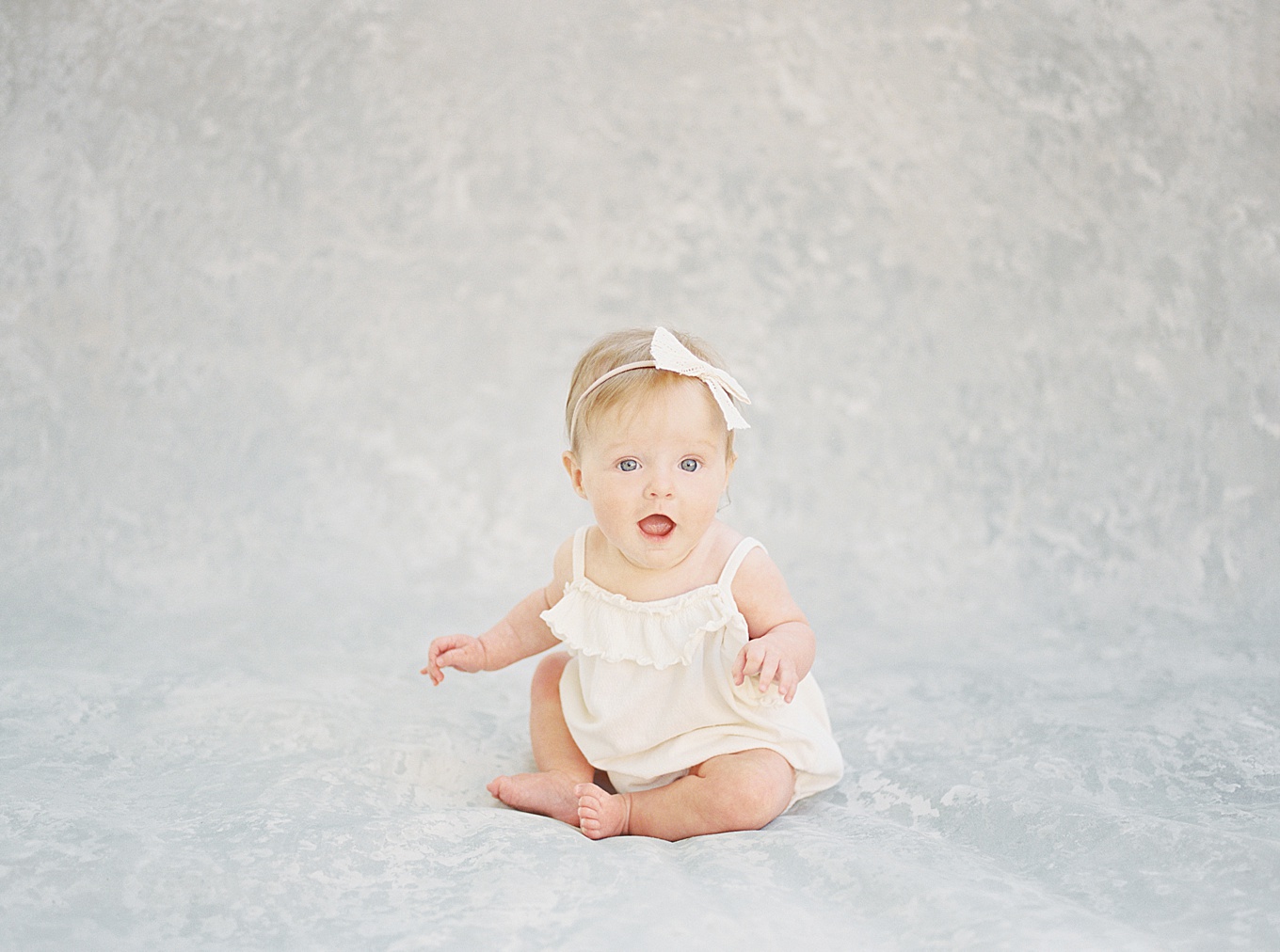 Film stock: Kodak Portra 400
Film Processing and Scanning: PhotovisionPrints
Mom's outfit was provided by the studio wardrobe.
Julia Shelepova is a Bay Area Family, Maternity, and Newborn Photographer. Located in Danville and serve the greater San Francisco Bay Area. We specialize in at-home and outdoor portraiture, documented in a simple and timeless style. We create family heirlooms and art for your home. Contact Julia if you are looking for a Walnut Creek Newborn Photographer. We are thrilled at the chance to work with you!