When it comes to a child's first birthday, as a photographer, there's a unique joy in capturing the innocence and happiness that radiates from them. Recently, I had the incredible opportunity to document a magical first birthday photoshoot in the captivating San Jose Rose Garden. The star of the shoot was a one-year-old baby girl. She was dressed in a lovely blush tulle dress, accompanied by her loving and adoring parents.
As a photographer, I couldn't have asked for a better location than the San Jose Rose Garden. This picturesque garden becomes a true paradise during the peak rose bloom season in the Bay Area. The explosion of colors and textures provides an enchanting setting that complements the joy and innocence of a first birthday photoshoot.
I was fortunate to witness the garden in its full glory during our session. The blush roses, delicate and elegant, perfectly mirrored the softness and grace of the baby girl's tulle dress. The scene became even more magical as the golden hour approached, casting a warm and gentle light.
Beyond the picturesque scenery, what truly made this photoshoot special were the heartfelt moments I captured. From documenting the baby girl's first steps to capturing her curious gaze as she explored this new environment. Every click of the camera froze these precious memories in time. The sheer delight on her face as her parents lovingly threw her in the air brought out infectious smiles and laughter, filling the air with joy.
Being able to witness and preserve these authentic moments is the essence of my work as a photographer. As I clicked the shutter, I knew I was capturing memories the family would cherish forever. The San Jose Rose Garden served as the perfect backdrop, evoking a sense of beauty, love, and joy that transcends the photographs.
In conclusion, this first birthday photoshoot in the San Jose Rose Garden celebrated love, joy, and the milestones that mark a child's first year. As a photographer, I feel privileged to capture and preserve these timeless moments as treasured memories for years.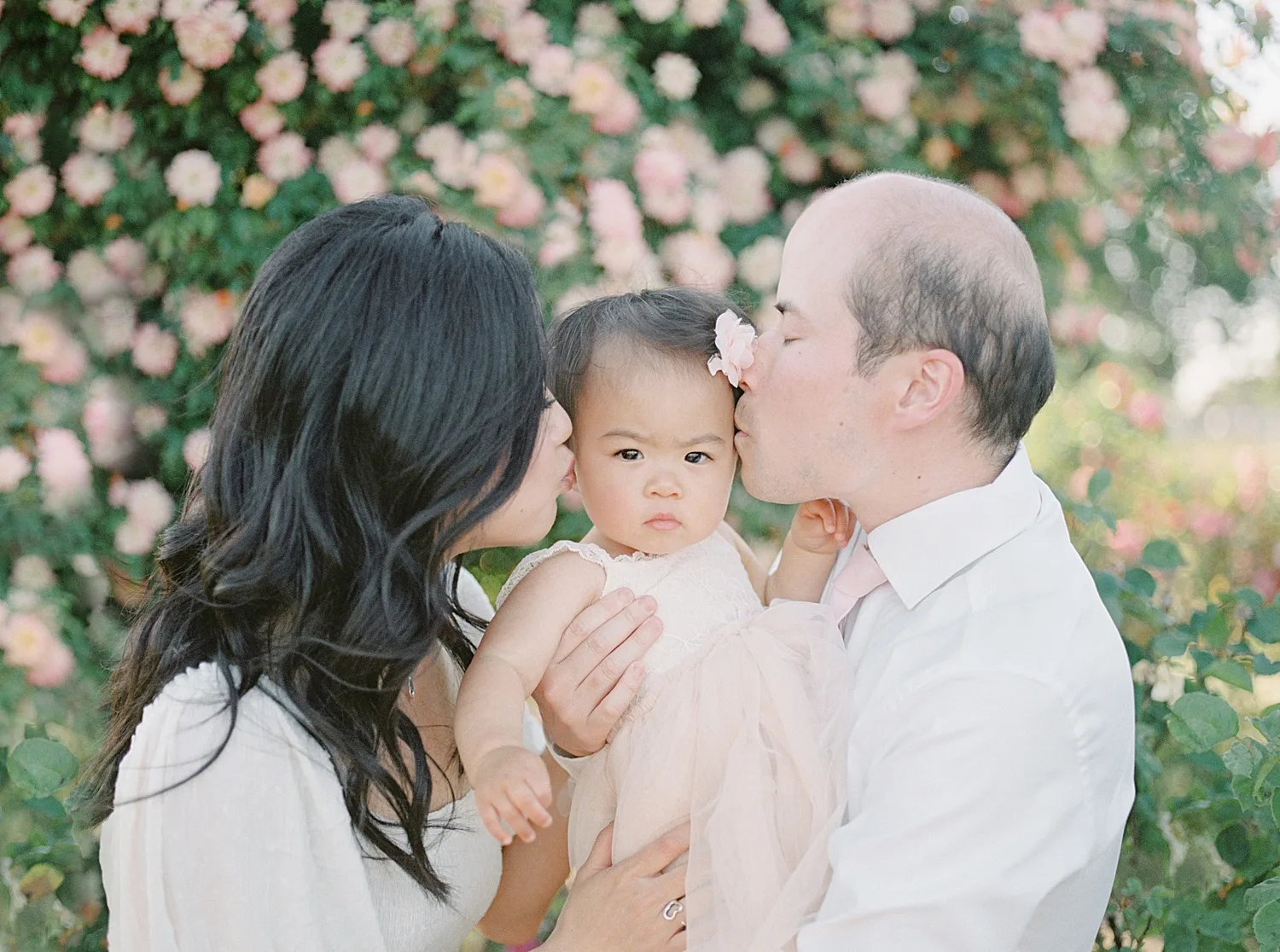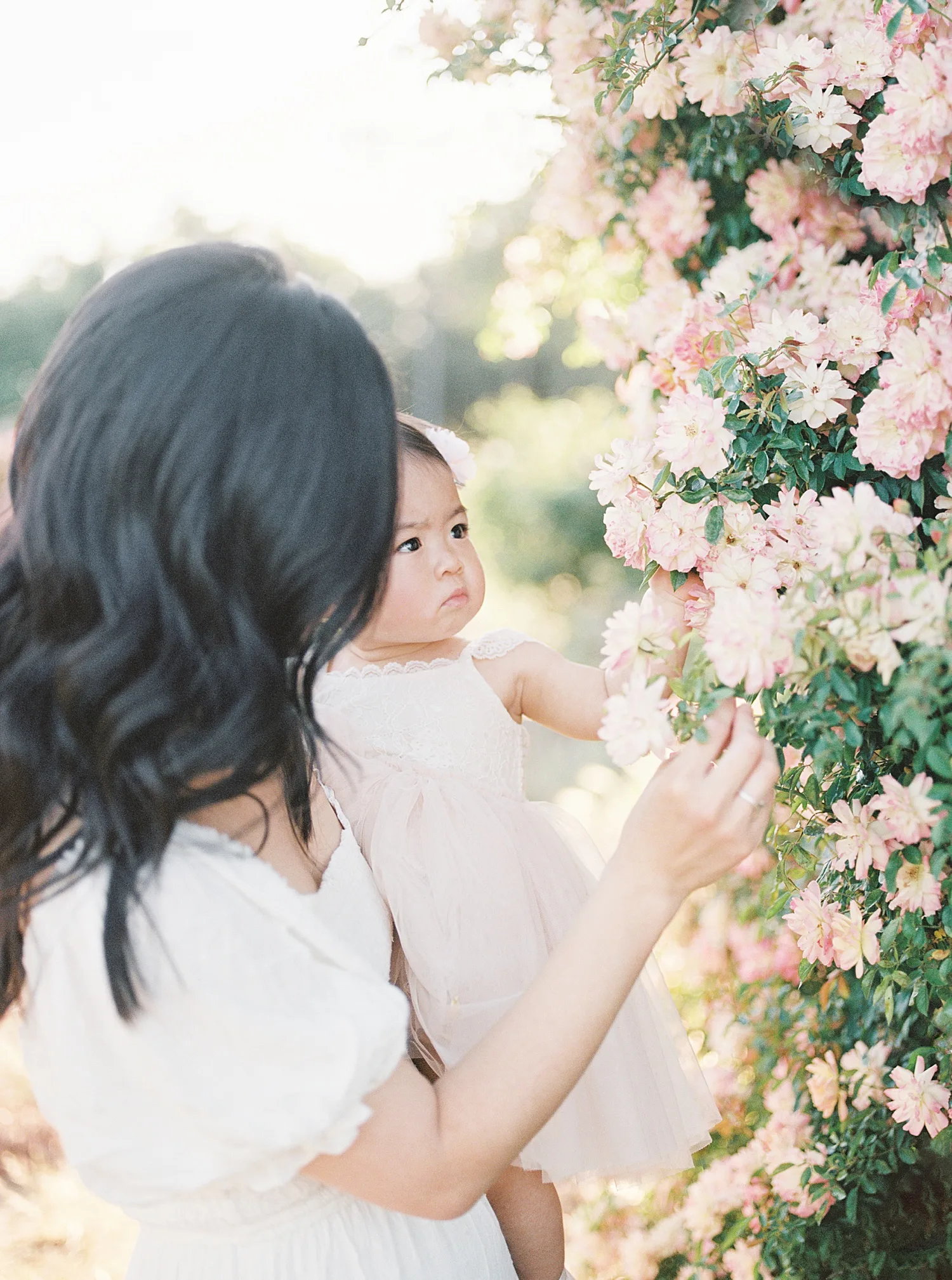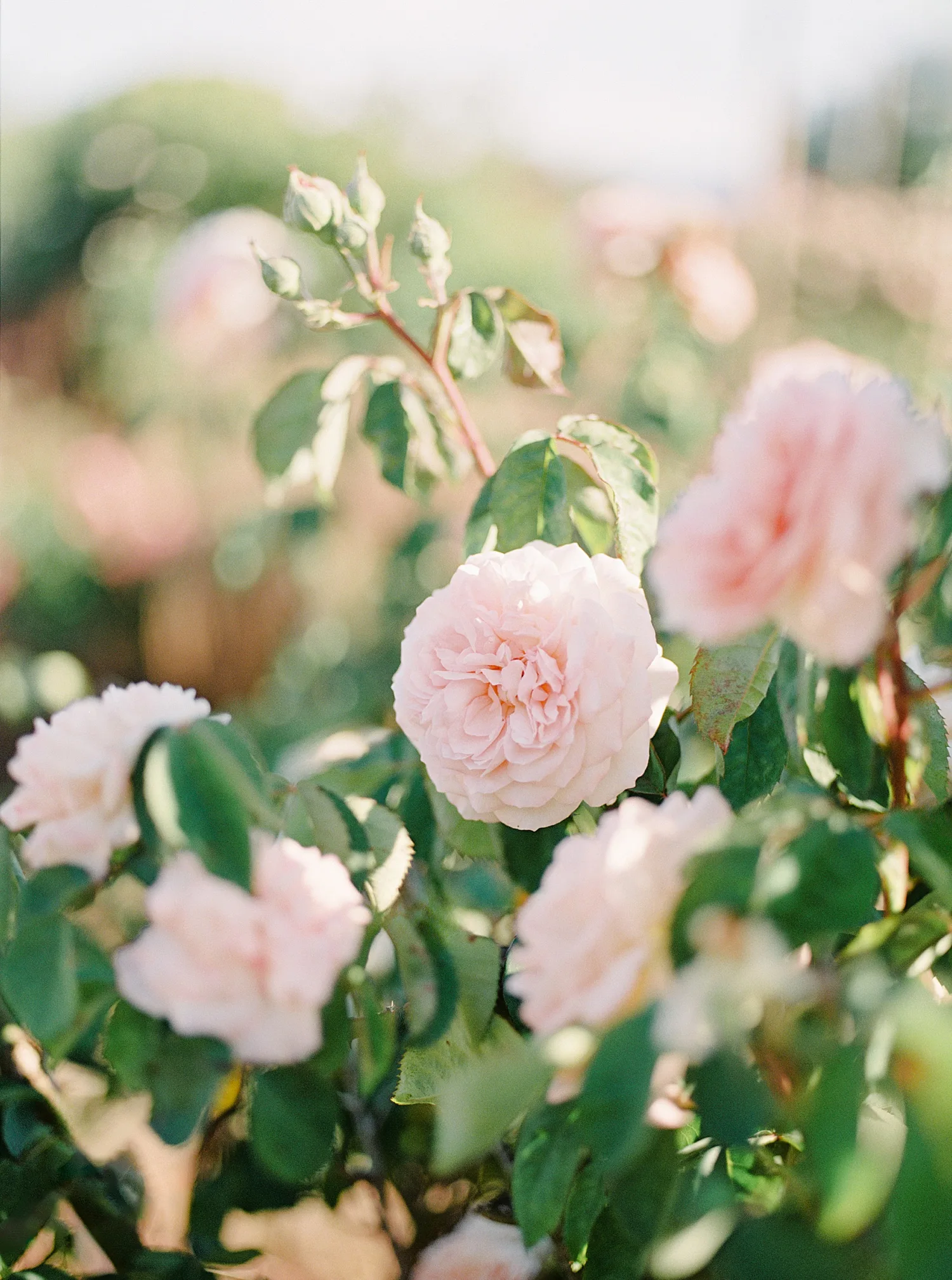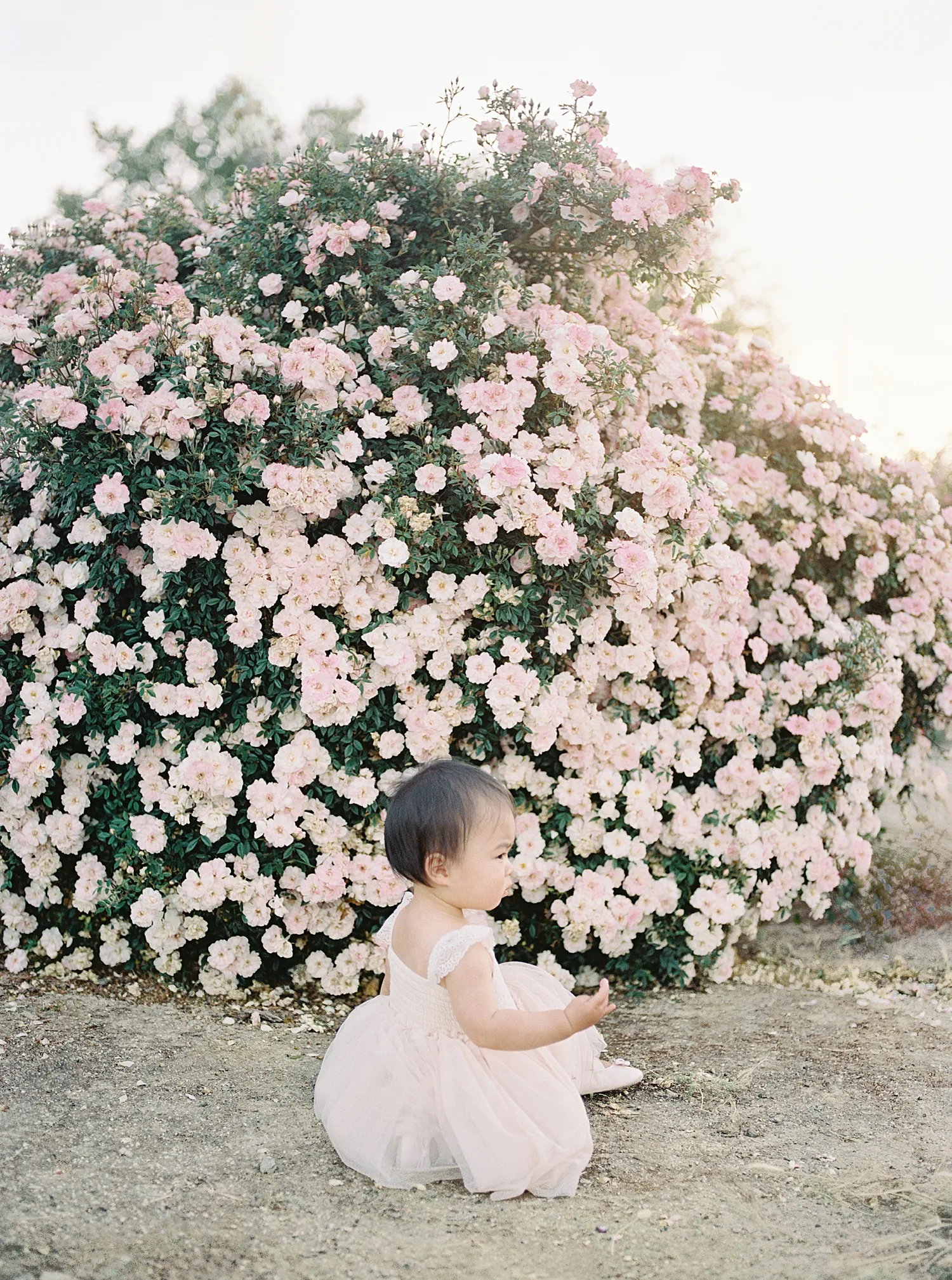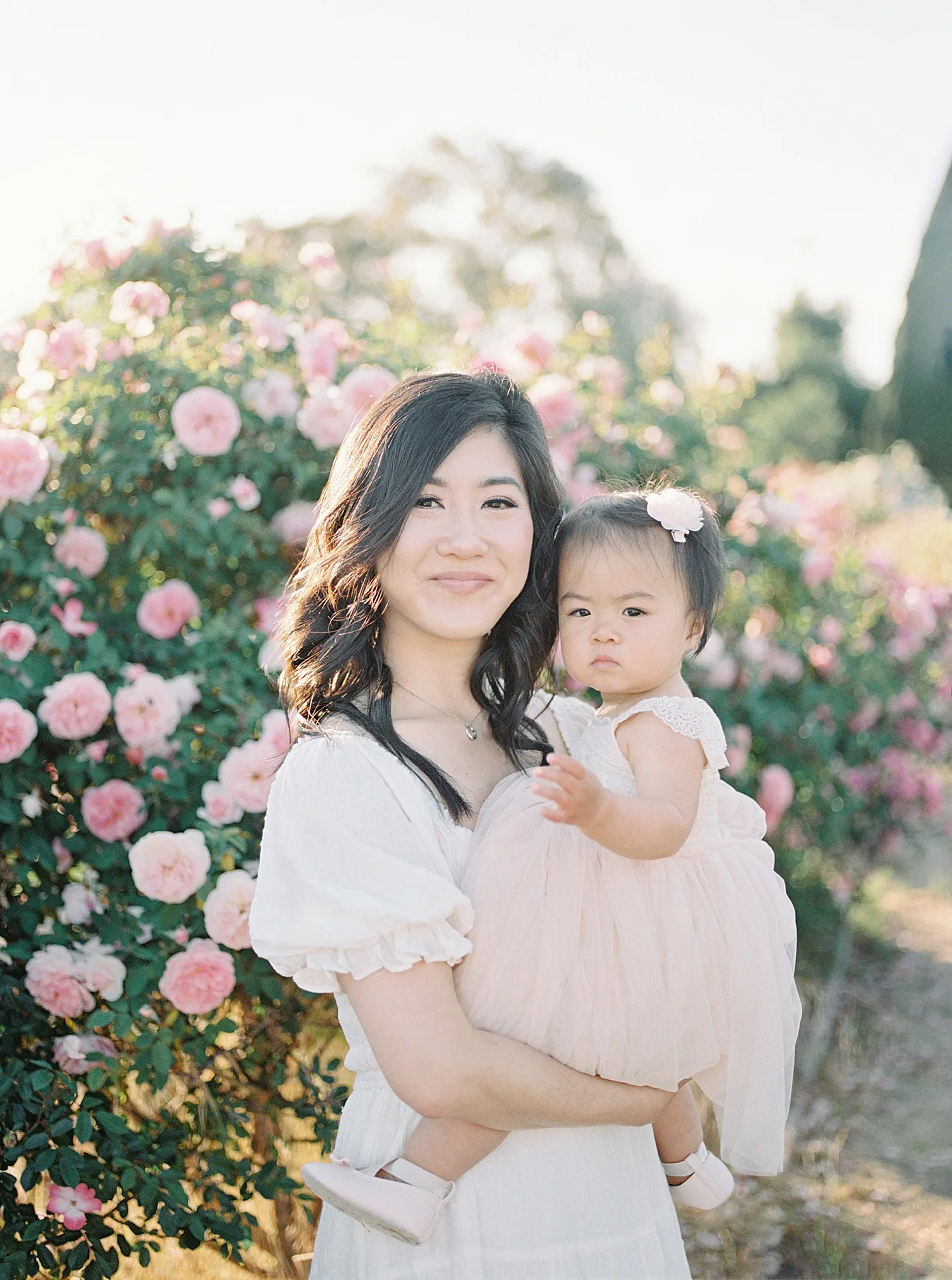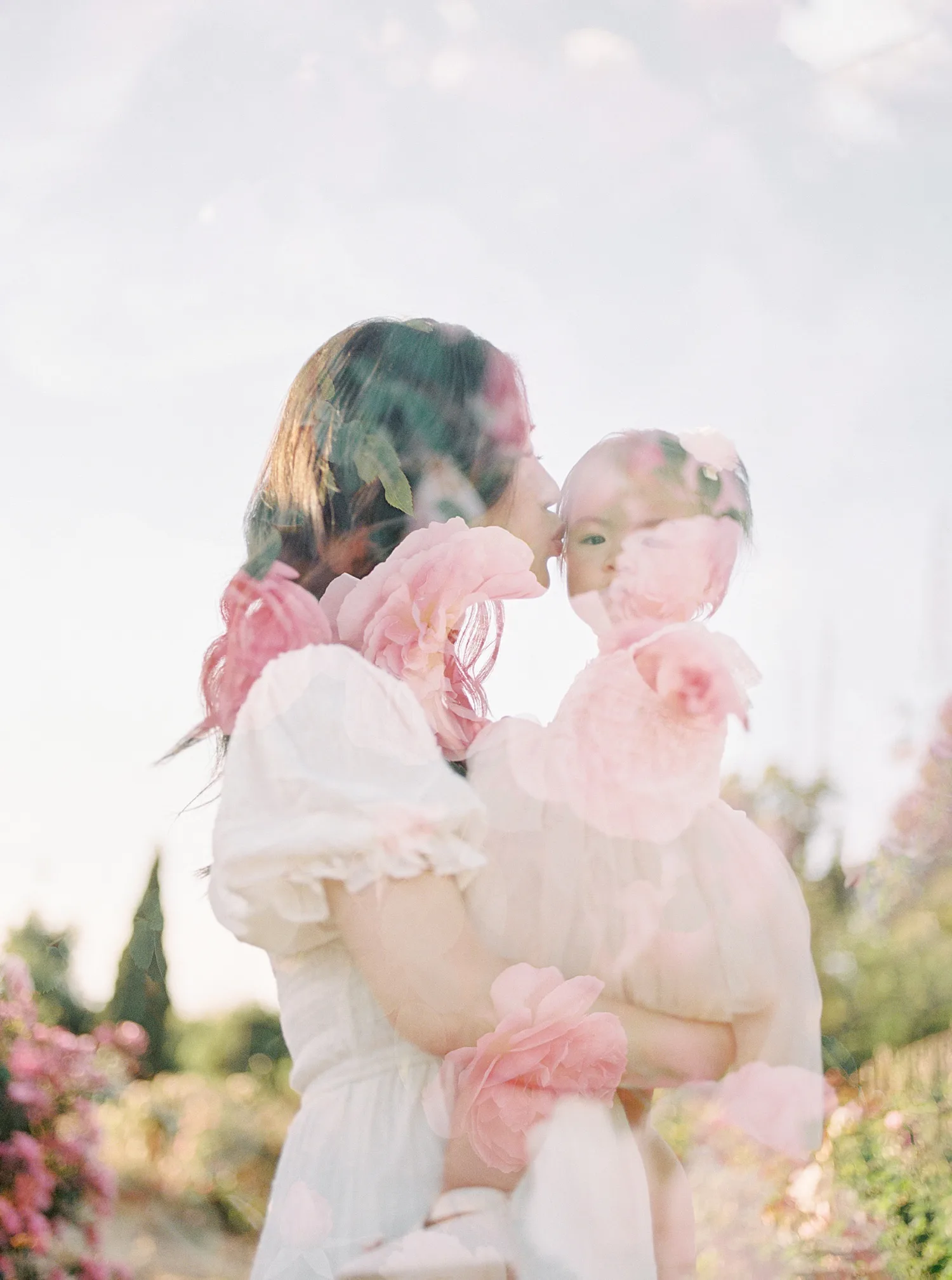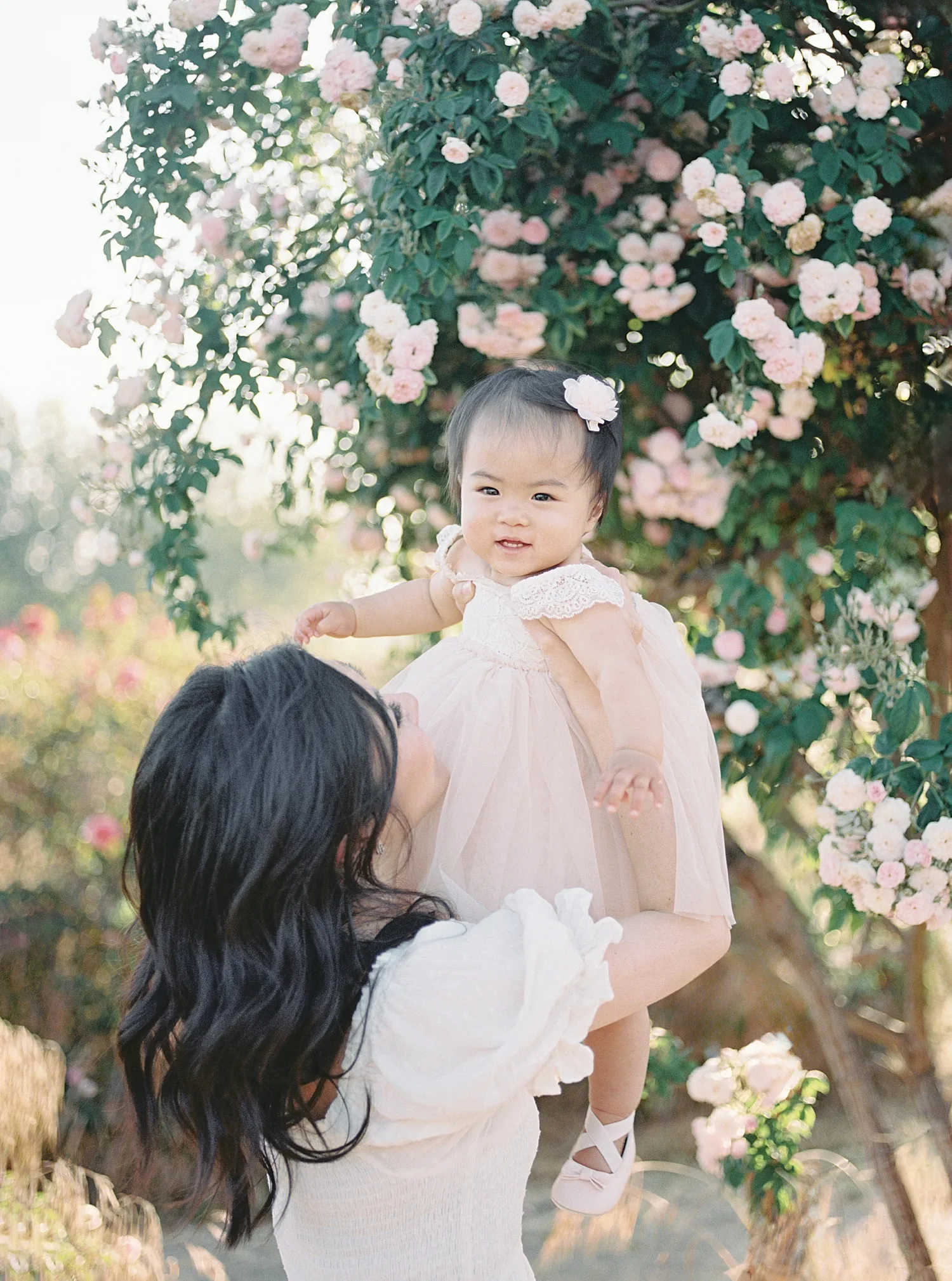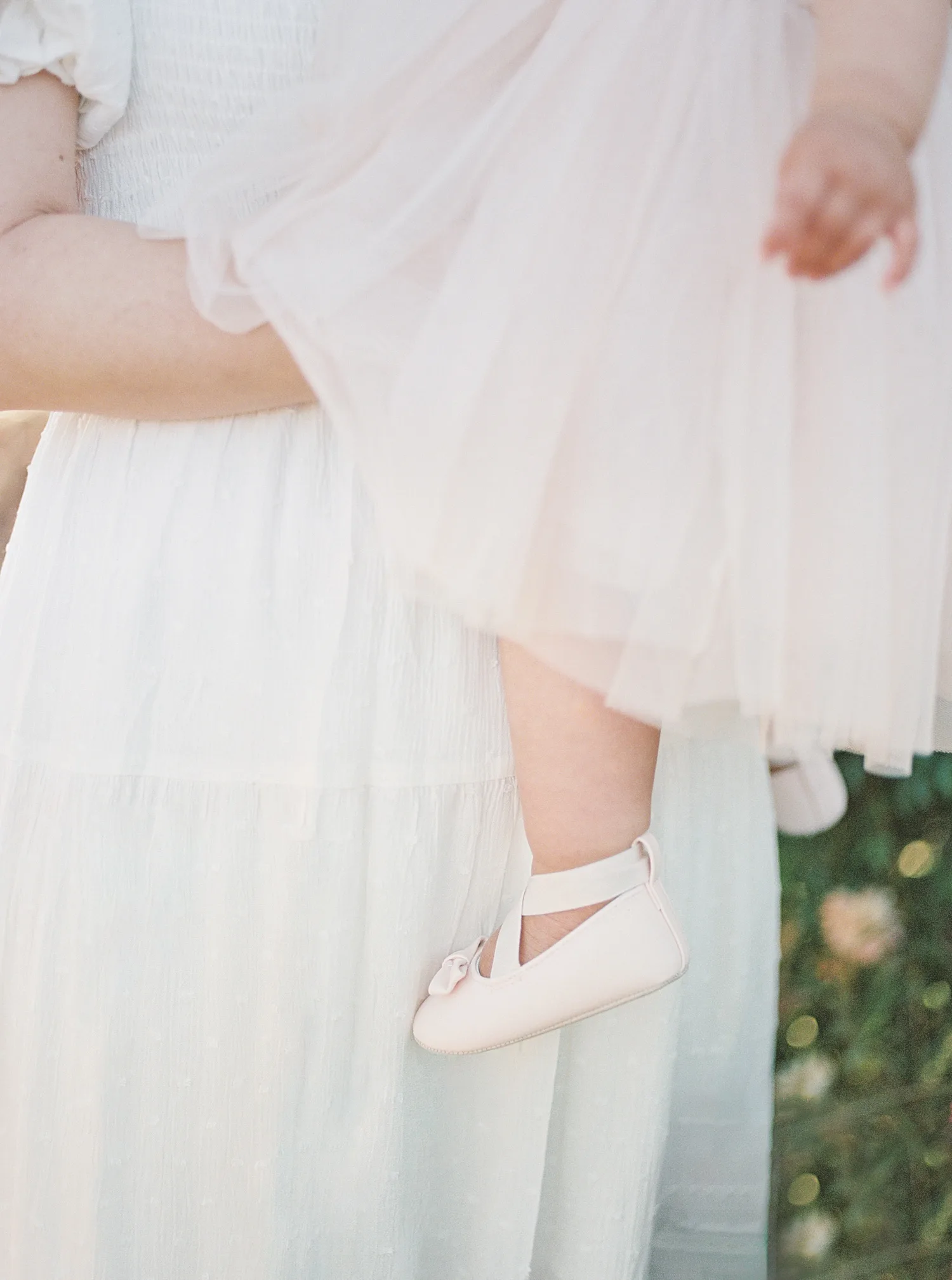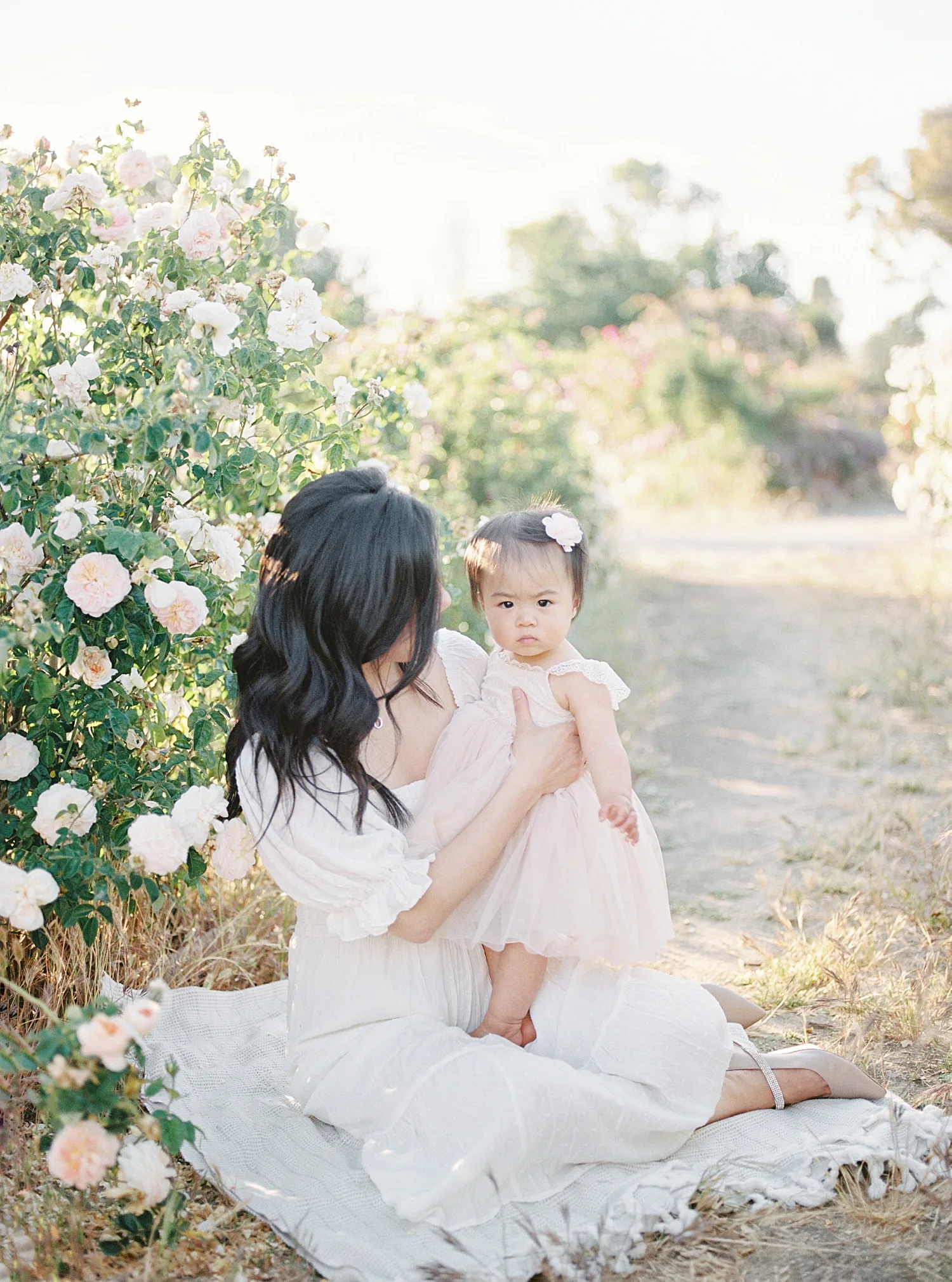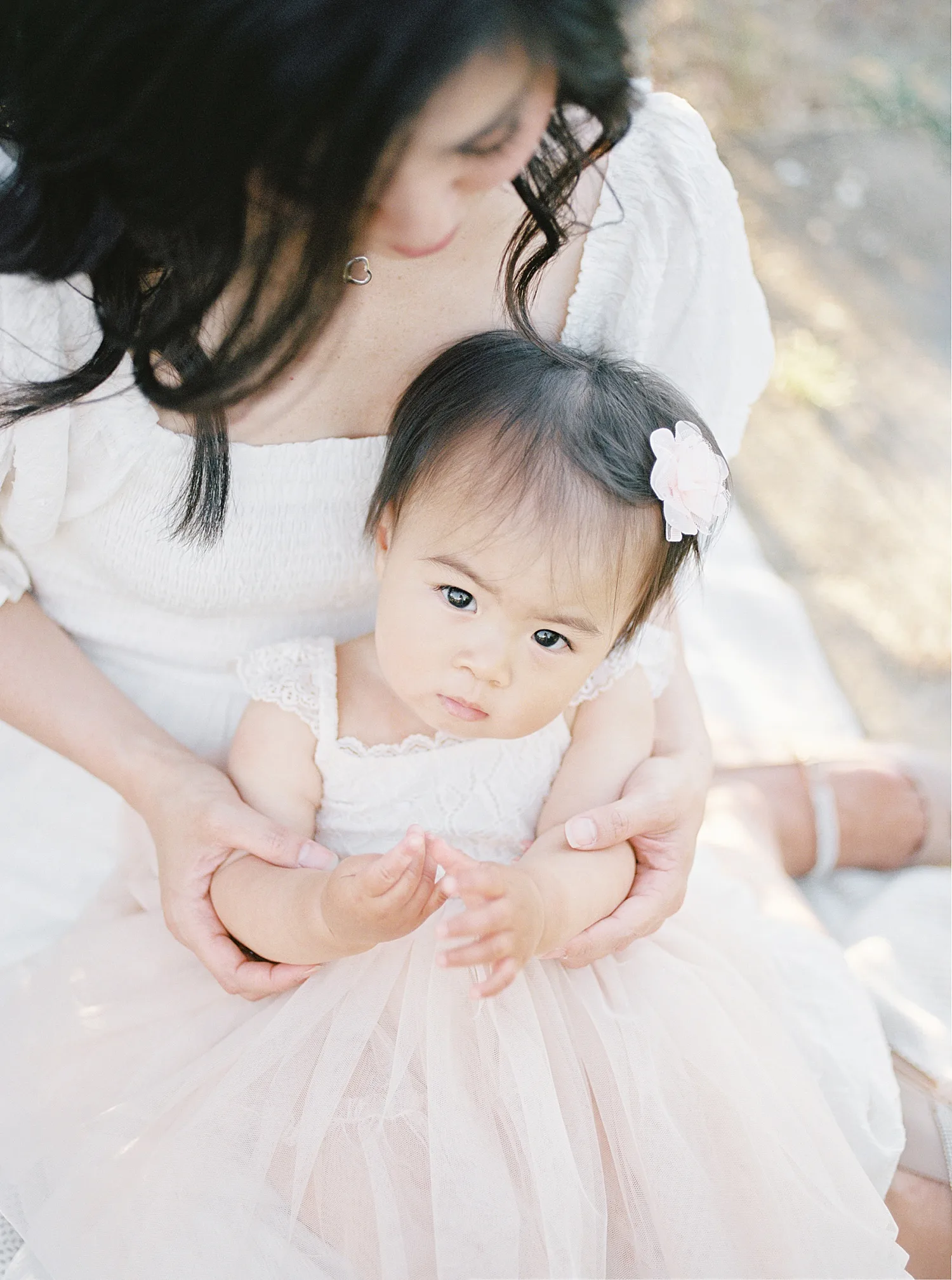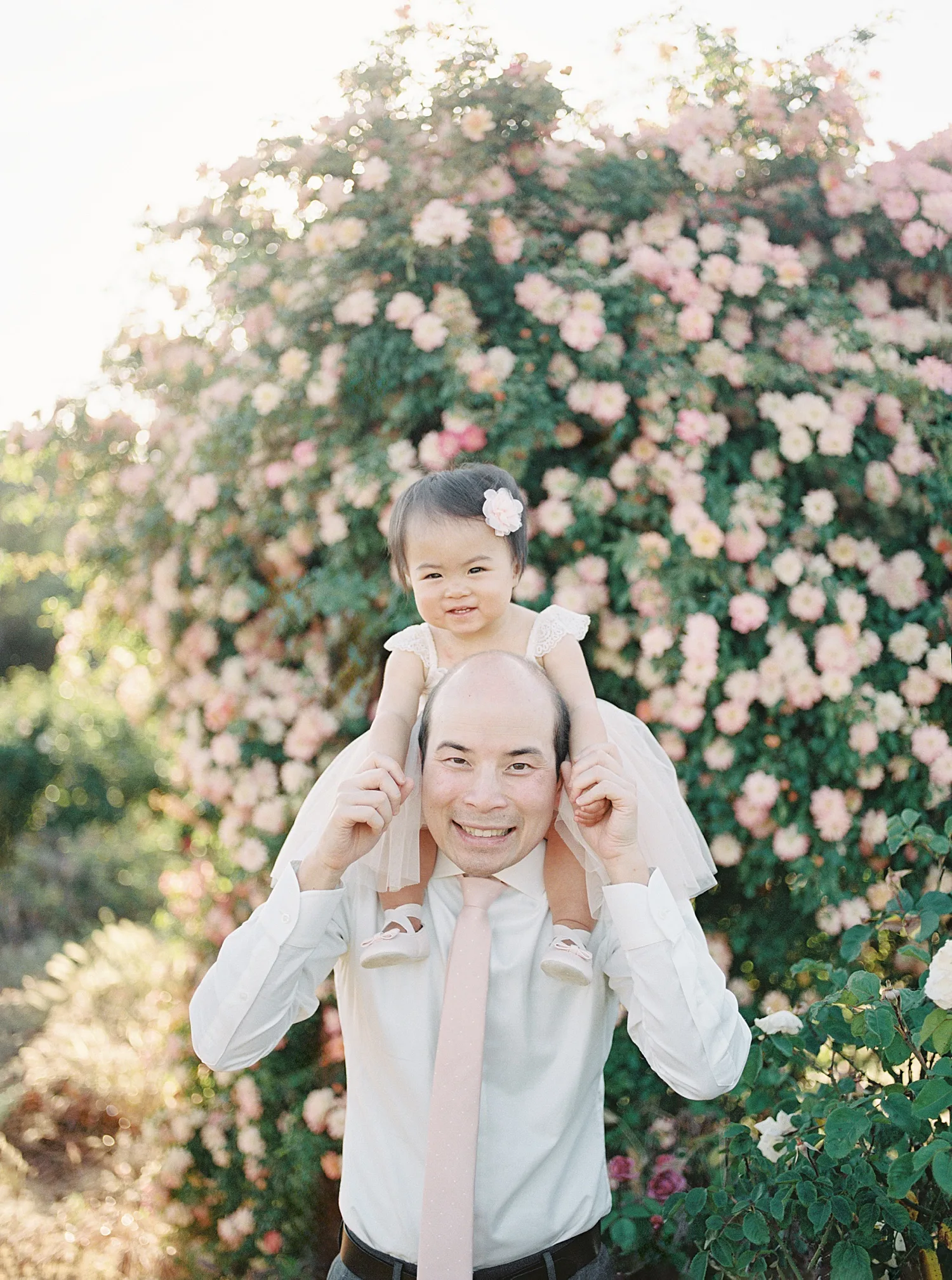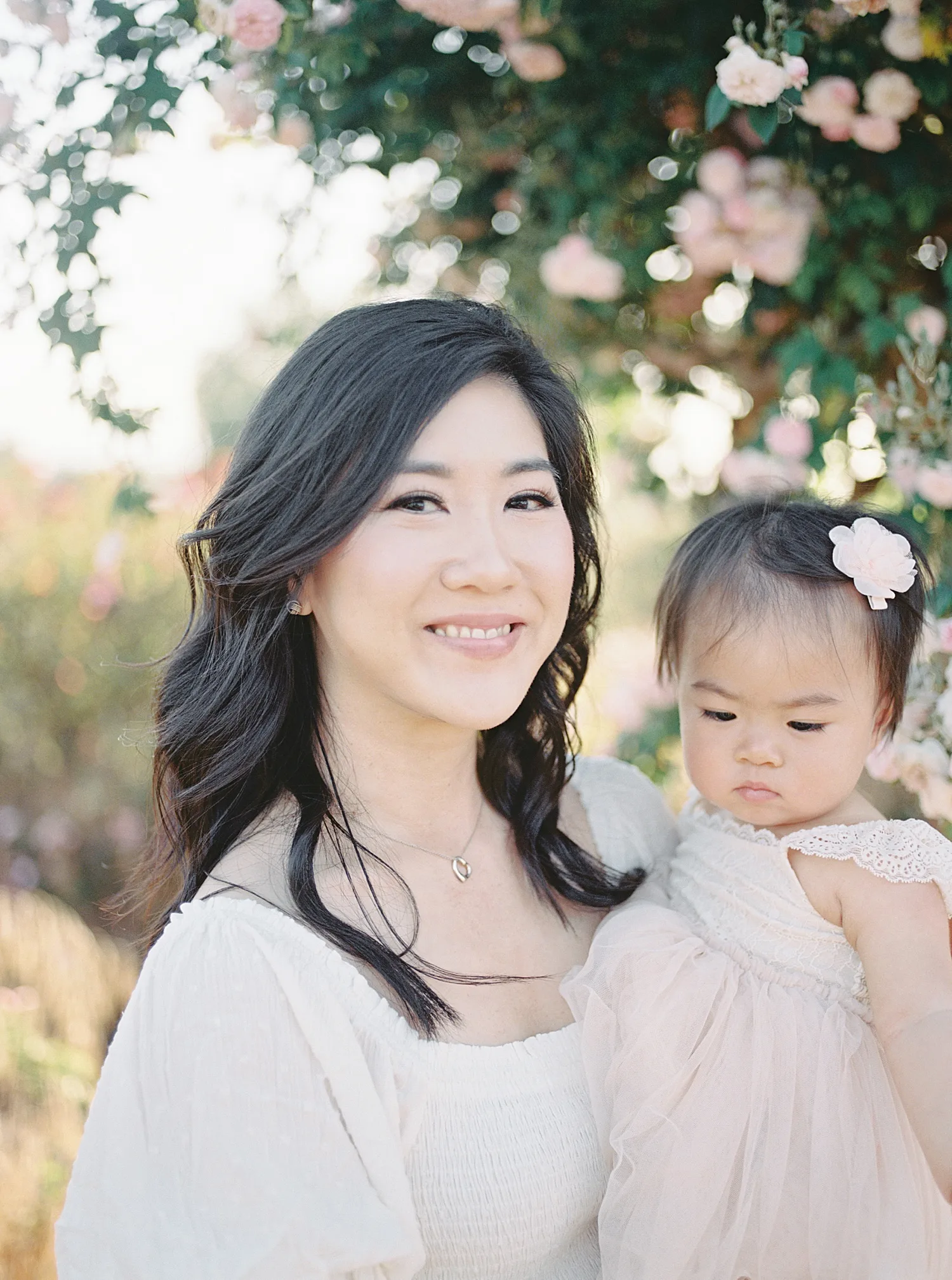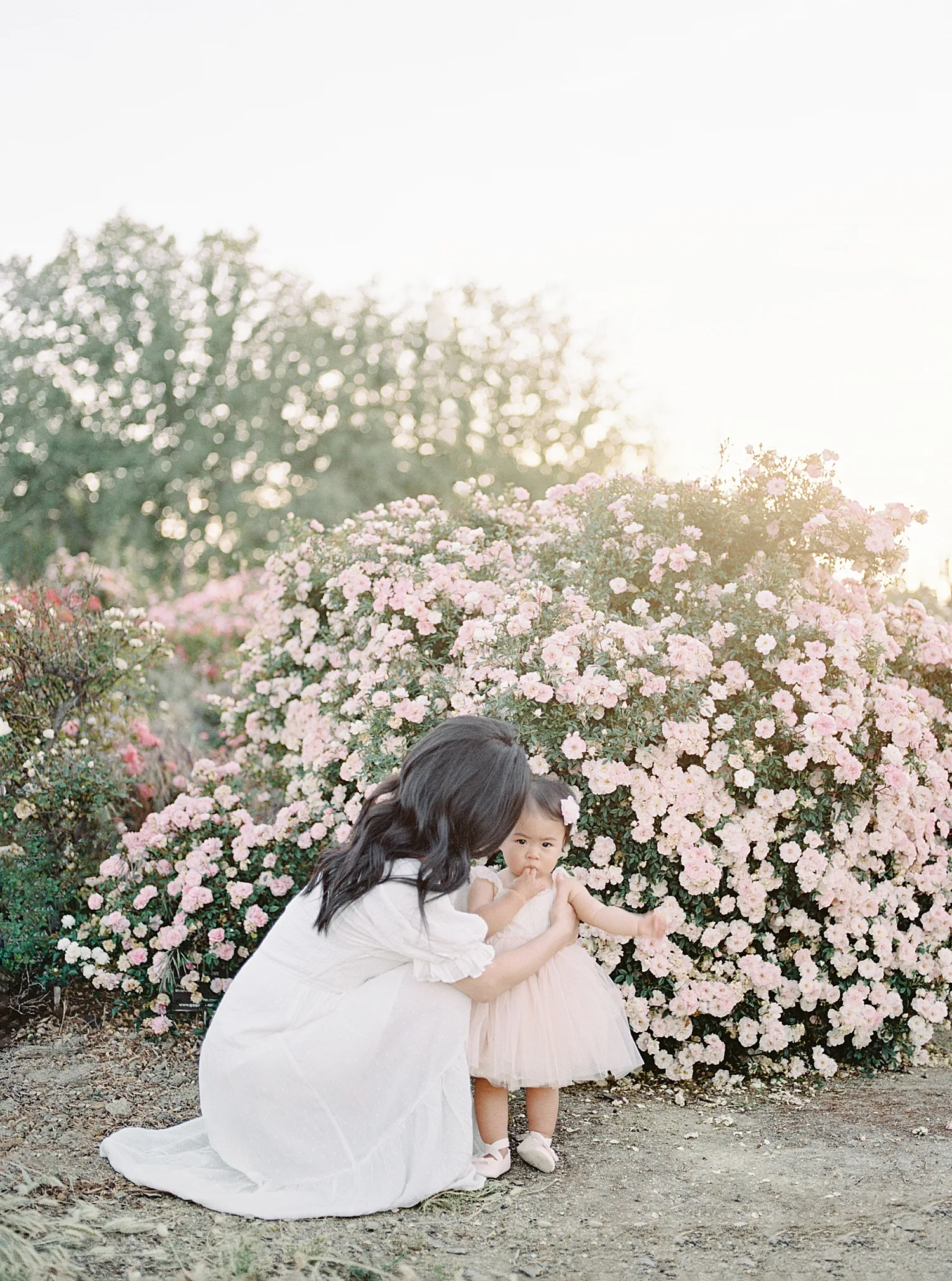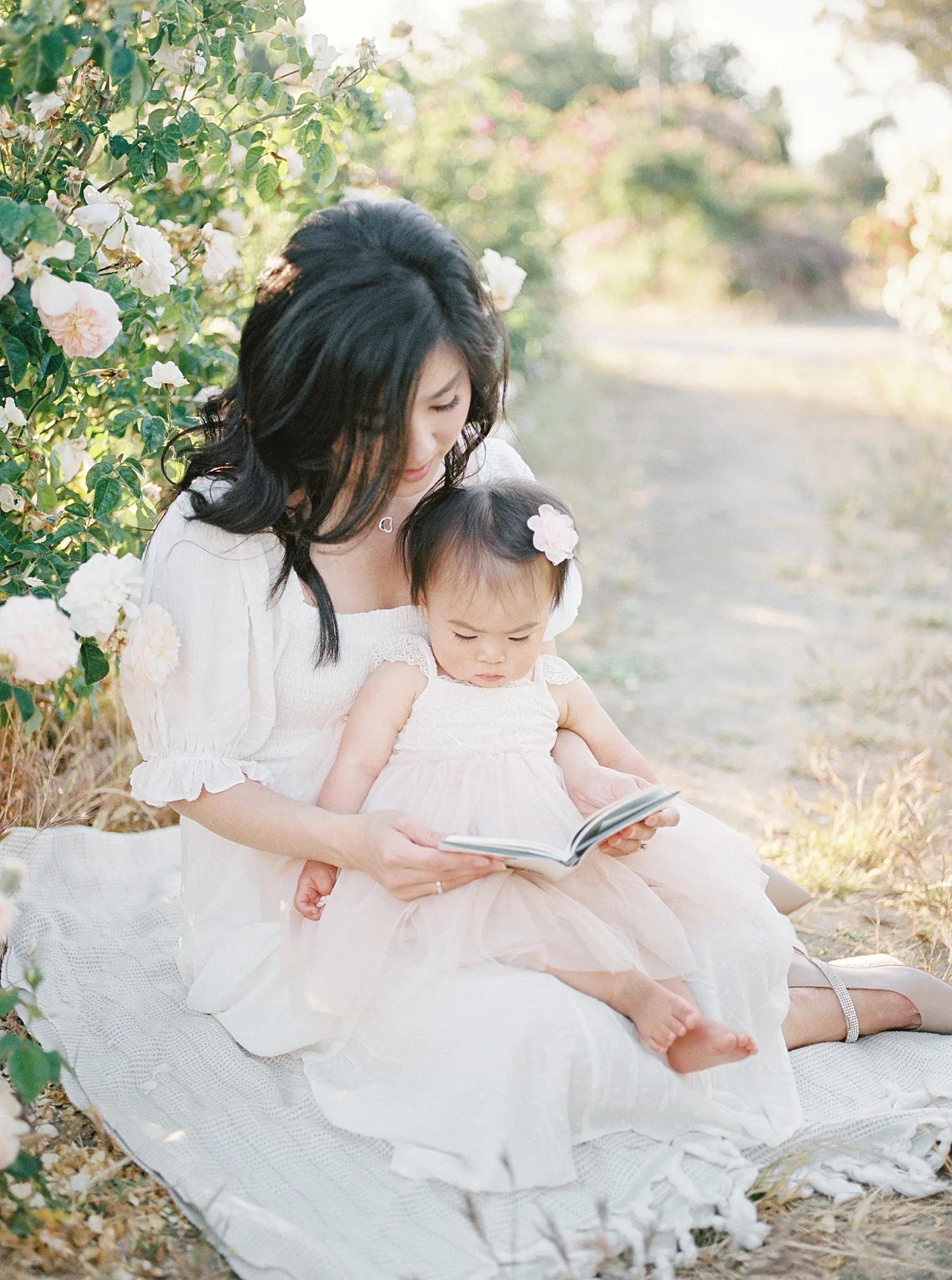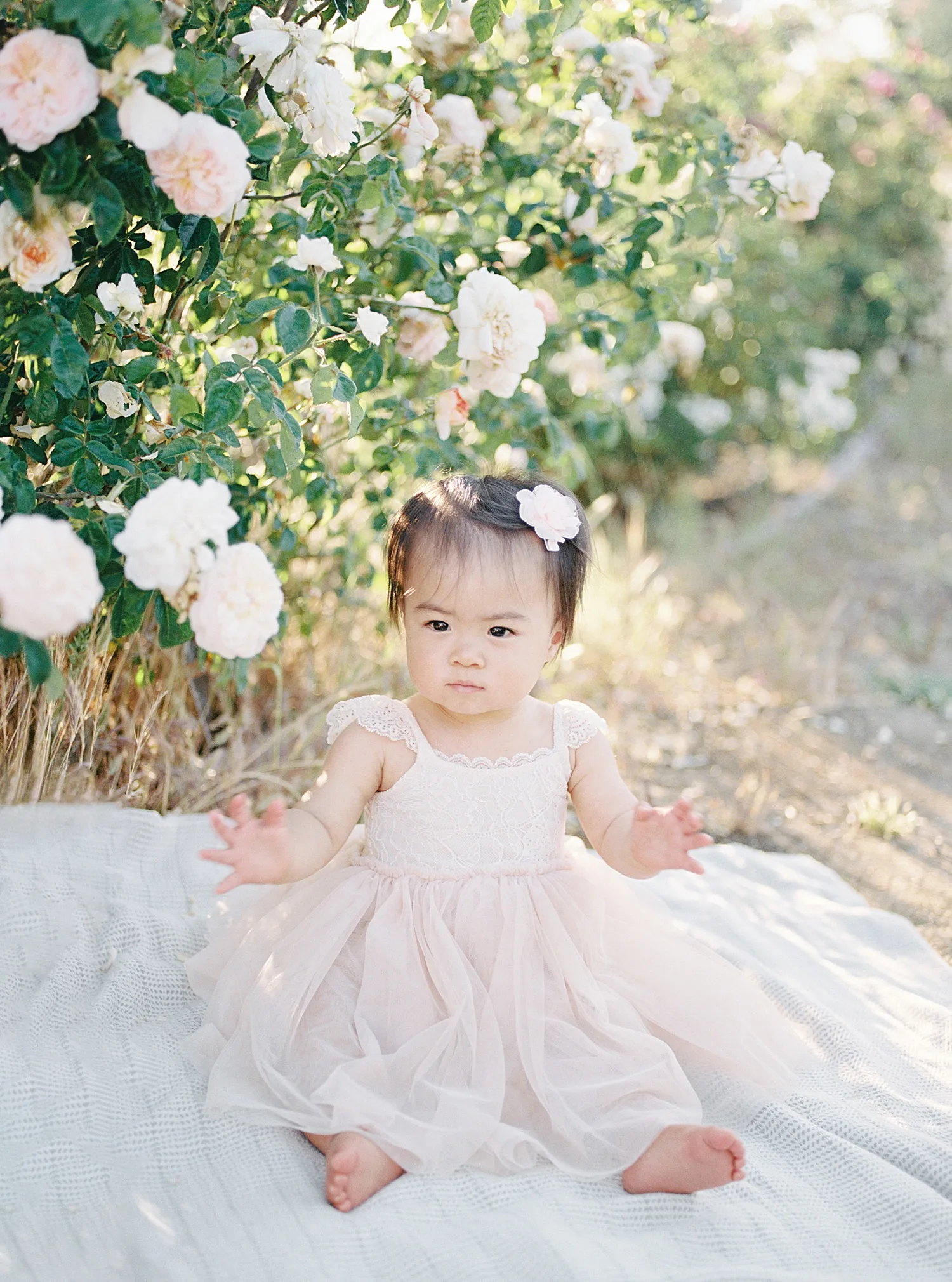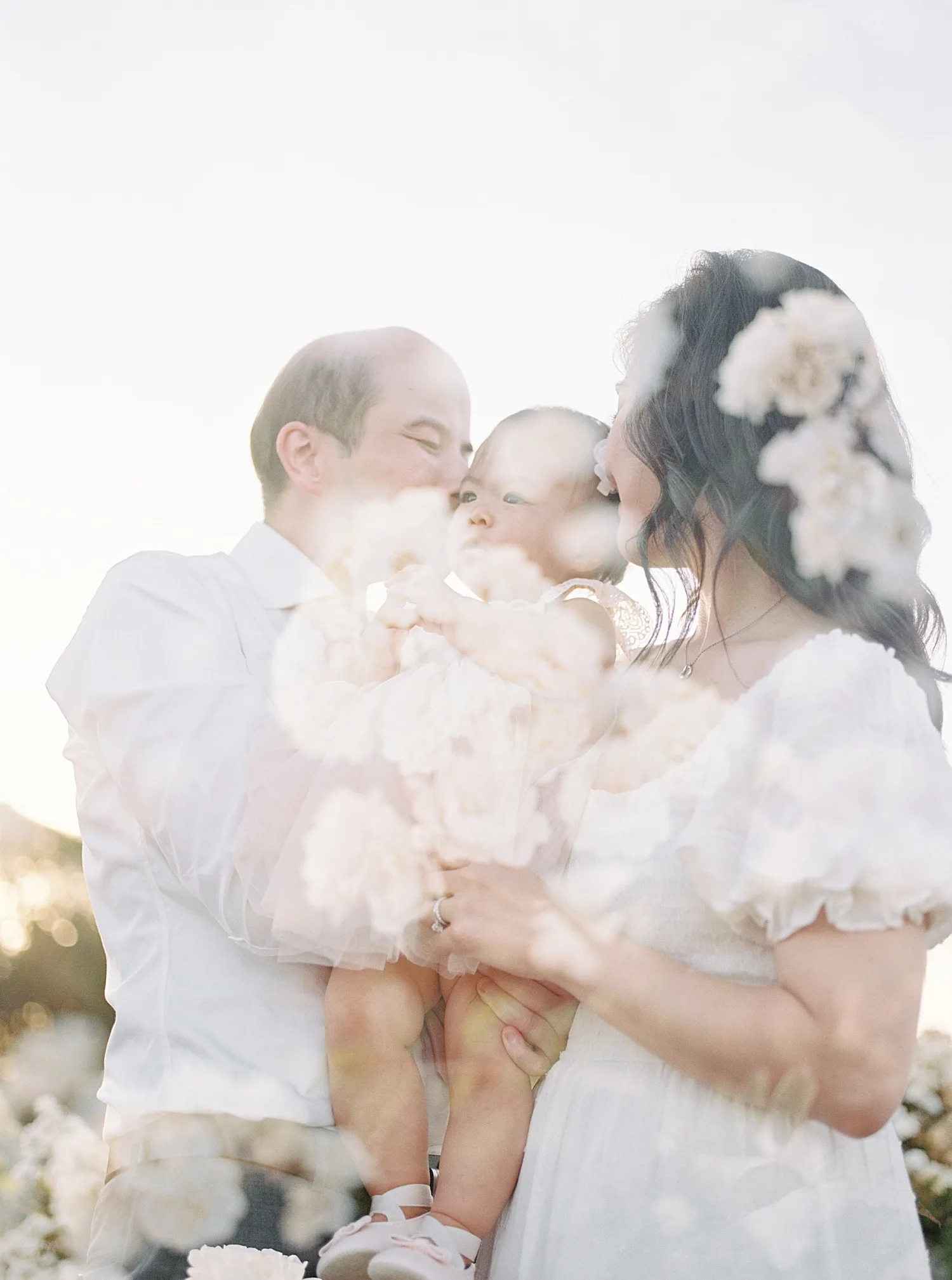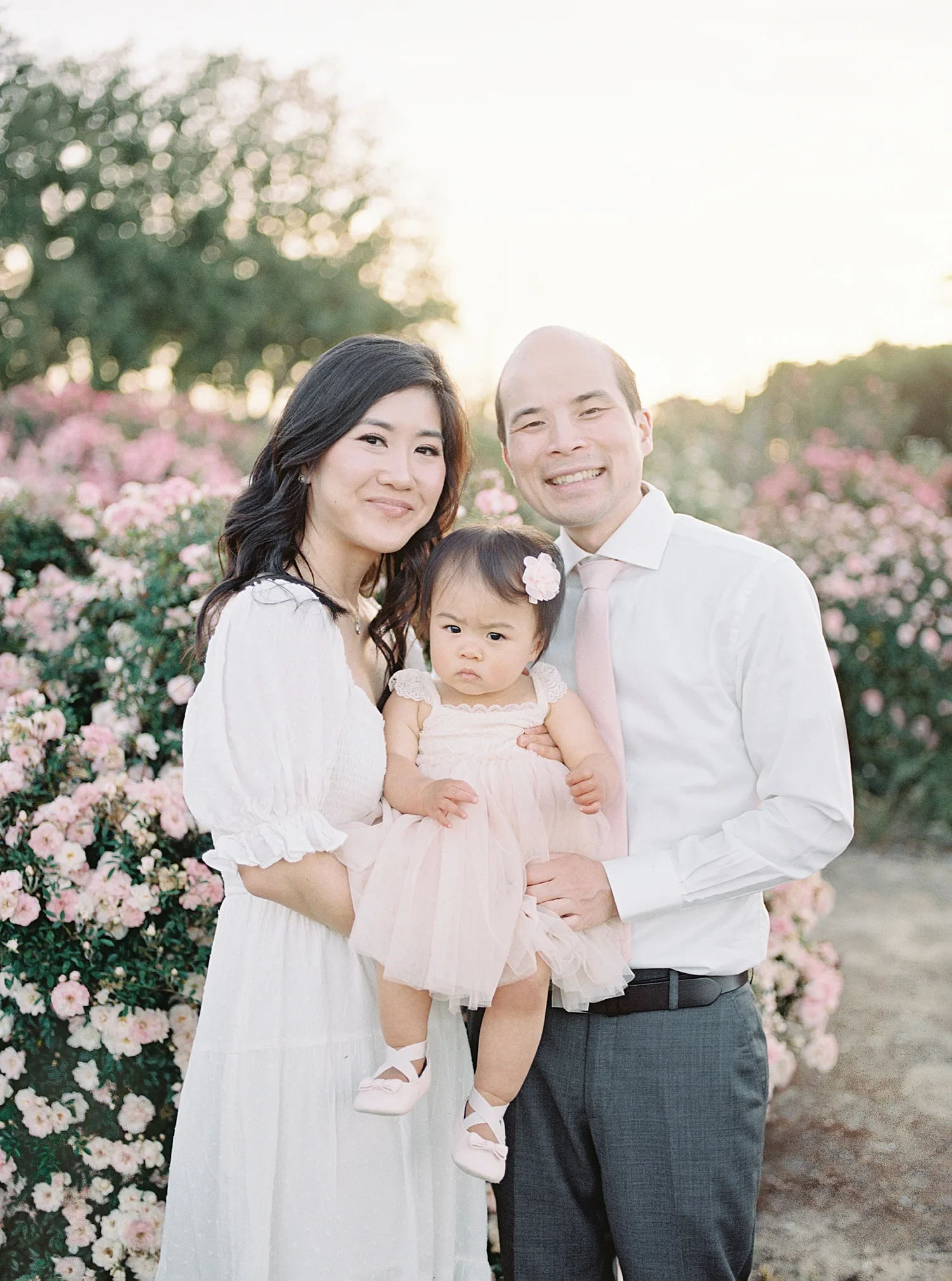 Film processed and scanned by Photo Vision Prints team.