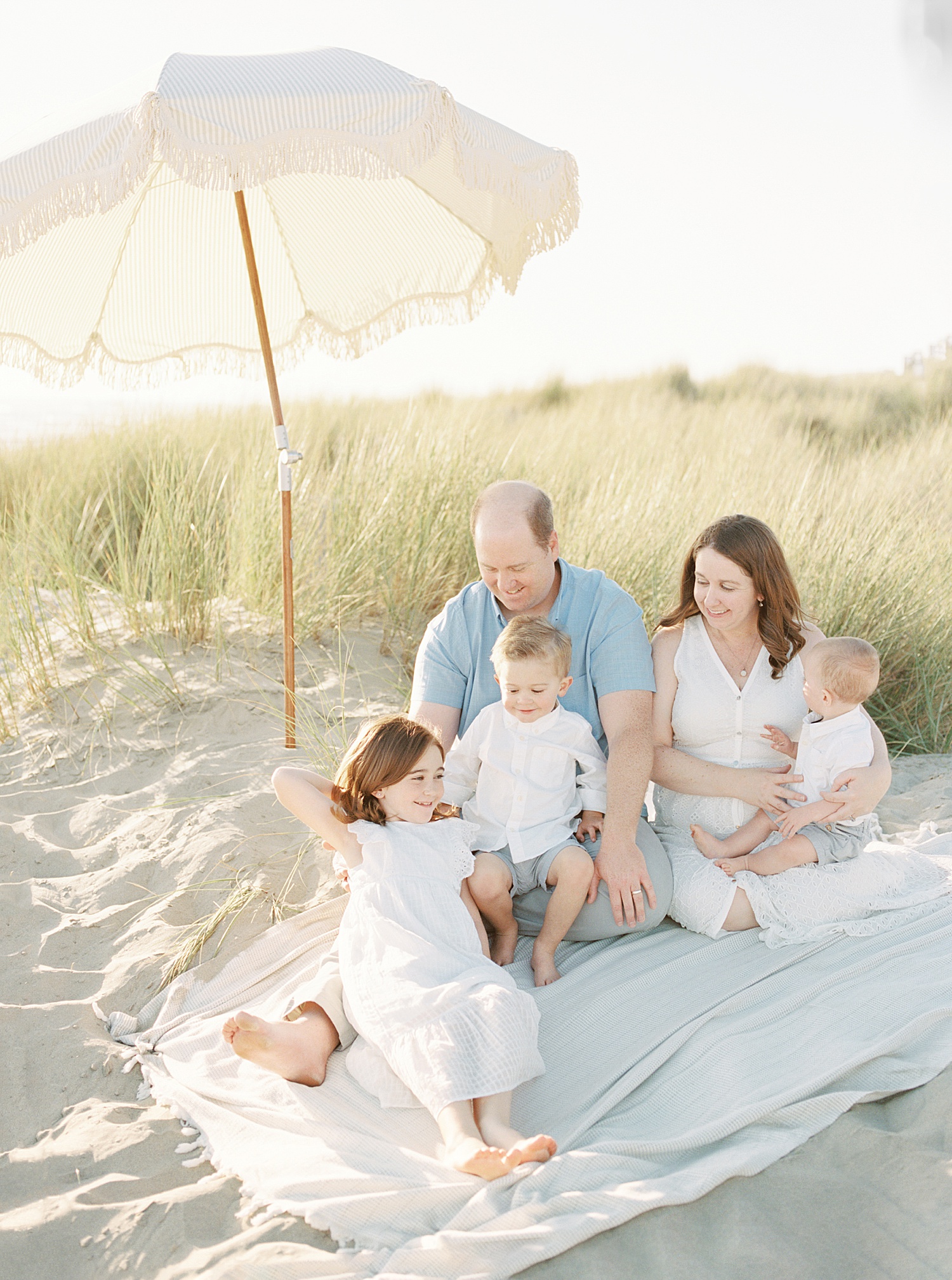 Introduction
As a Santa Cruz family photographer, I have the pleasure of capturing priceless moments for families against the stunning backdrop of this beautiful coastal destination. Recently, I had the privilege of photographing a delightful family of five amidst the tall wispy grass at one of Santa Cruz beaches. Join me as we explore this magical session filled with love, joy, and treasured memories.
The Setting: Santa Cruz beaches offer a picturesque landscape, and on this special day, the tall wispy grass added a touch of enchantment. I was captivated by the golden light filtering through the grass, creating a dreamy atmosphere that perfectly complemented the serene coastline, making it an ideal backdrop for this intimate family session.

The Family
This cherished family consisted of loving parents, an older daughter, and two energetic boys, with the youngest just celebrating his first birthday. I've had the privilege of documenting their family for a few years since their first son was born.
During this session, the parents' love and devotion were palpable. While the older daughter's nurturing nature shone through as she guided her younger brothers. The boys' playful energy filled the air with laughter, reflecting their genuine joy and the bonds they shared.
Celebrating the littlest one's first birthday added an extra layer of significance to this session. I captured tender moments between the parents and their adorable child. Ensuring this milestone would be cherished forever.
The tall wispy grass that adorned Santa Cruz beach added a touch of magic to the scene. As the sun descended on the horizon, casting its golden glow, the grass swayed gently in the ocean breeze, creating a dreamlike ambiance. This stunning backdrop served as a canvas for capturing the family's love and happiness.

Preserving Timeless Memories
As a Santa Cruz family photographer, my role is to freeze moments in time, preserving them as cherished memories. The laughter, the hugs, and the genuine connections captured during this session will serve as a timeless reminder of the love shared within this family. These photographs will become treasured keepsakes, evoking the joy of that beautiful day at Santa Cruz beach.
Being a Santa Cruz family photographer allows me to capture and document families' stories against this coastal haven's breathtaking backdrop. This unforgettable session at the Santa Cruz beach encapsulated the love, laughter, and togetherness that define family. I feel honored to have played a part in creating timeless memories for this wonderful family.