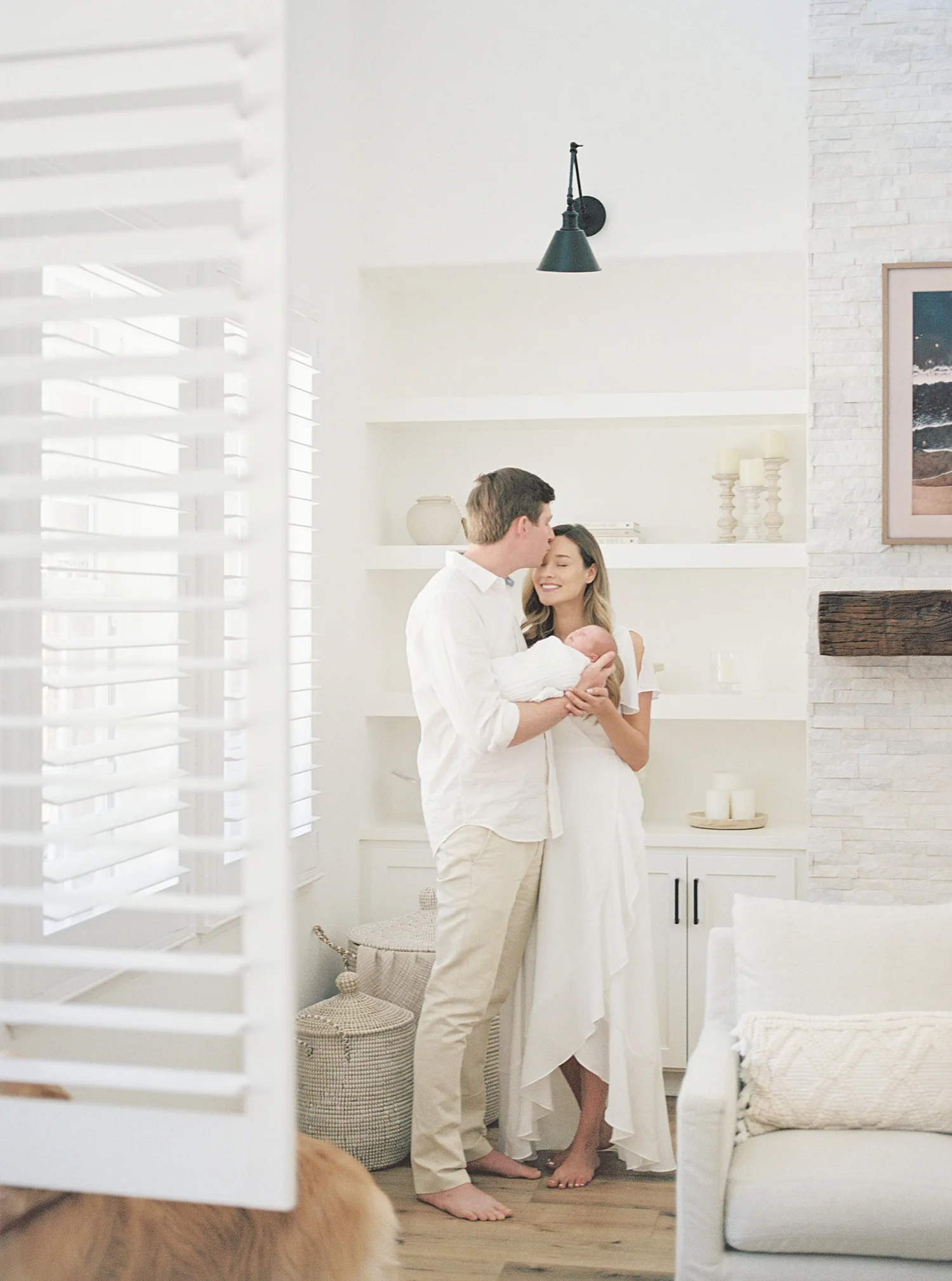 As a Bay Area newborn photographer, I have the privilege of preserving the fleeting moments of pure joy and love that come with welcoming a new life into the world. Recently, I photographed baby boy Graham, the first child of a young couple residing in their beautiful, modern home in Novato.
A Home Filled with Love and Light:
The young parents tastefully decorated their new home in neutral tones with a modern touch. The abundant natural light that streamed through the windows added a touch of ethereal beauty, providing the perfect backdrop for capturing the purest moments of baby Graham's early days.
A Bundle of Joy:
As I entered the home, I immediately sensed the overwhelming love and excitement from the young parents. Baby Graham, their firstborn, was an absolute bundle of joy. His tiny features and delicate expressions captivated their hearts, and it was evident that their adoration for him knew no bounds. Every interaction was filled with awe and tenderness as they marveled at the miracle they had brought into the world.
A Serene Nursery:
Stepping into the serene nursery, I was captivated by its peaceful ambiance. Soft colors and soothing elements created an atmosphere of calm, providing a quiet setting for baby Graham's first memories. The attention to detail was remarkable, with personalized touches that showcased the love and thoughtfulness poured into every corner of the room.
An Adorable Companion:
Adding an extra layer of joy to the session was the presence of an adorable golden retriever, the family's furry companion. The friendly pup seemed just as enamored with baby Graham as his doting parents. With gentle nudges and affectionate gazes, the golden retriever made it clear that he, too, was excited about this new addition to the family. His playful nature and unconditional love created moments of warmth and happiness that were a joy to capture.

Throughout the session, my aim as a Bay Area newborn photographer was to document the deep bond between baby Graham and his adoring parents. From intimate shots of cuddles and kisses to candid moments of connection – the resulting photographs would allow the family to revisit these cherished memories for years.
As a Bay Area newborn photographer, I feel privileged to be invited into the lives of families like Baby Graham's. I look forward to preserving more cherished memories for families throughout the Bay Area.