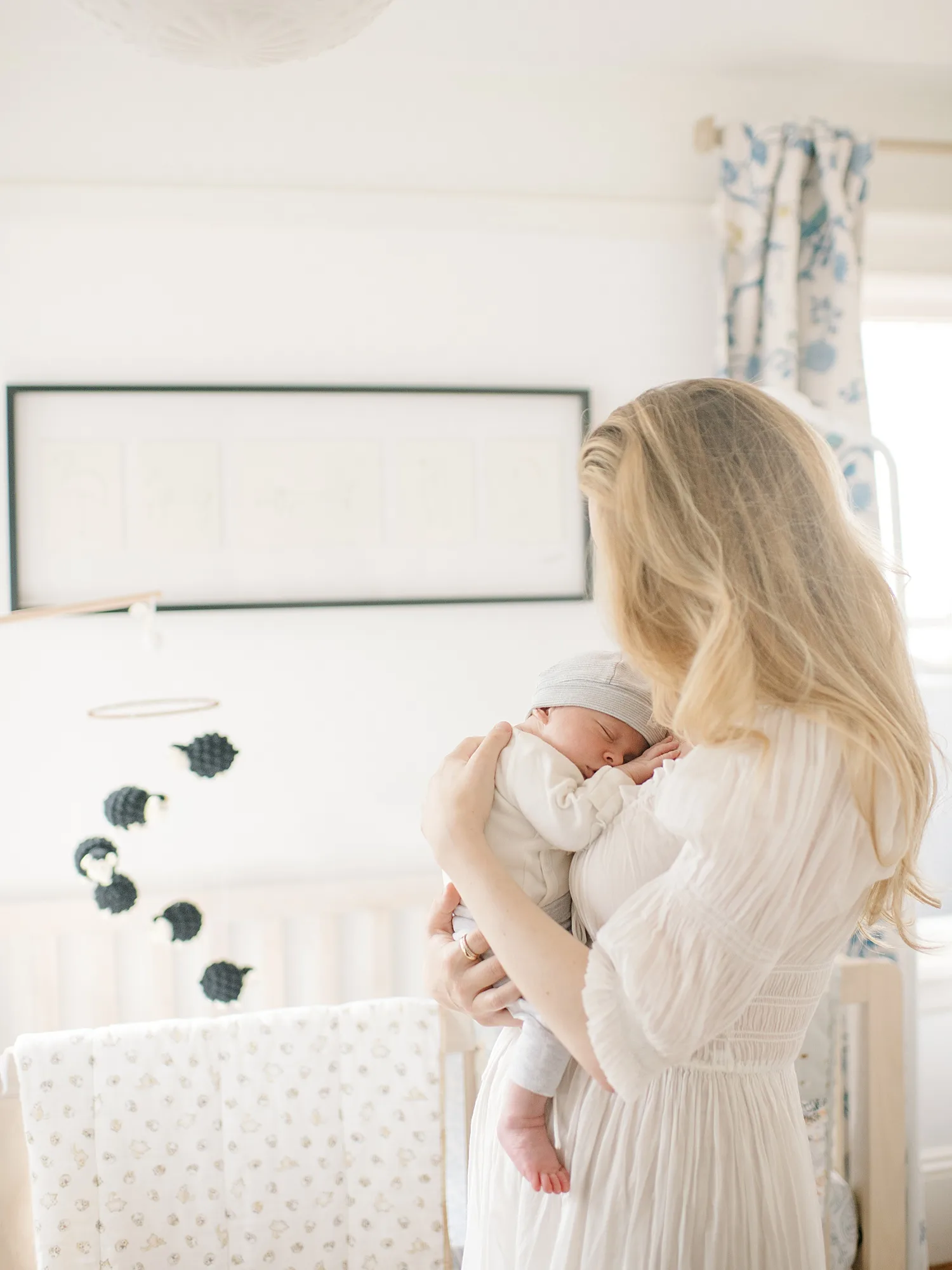 As a San Francisco Newborn Photographer, I have had the privilege of witnessing countless beautiful moments and telling unique stories through the lens of my camera. Recently, I had the pleasure of photographing an at-home newborn session. In the heart of San Francisco that encapsulated the essence of family, love, and the timeless beauty of a historic home.
This heartwarming session centered around the arrival of a baby boy. He was welcomed into the world by his loving family. The setting was a historic San Francisco home with all the charm and character that only a place with so much history can offer. It was a warm and inviting space, a backdrop that radiated nostalgia in every nook and cranny.
One of the most adorable features of this newborn session was the family's sweet cat, who couldn't resist posing in front of the crib. It was as if the cat understood the importance of the moment, making it all the more magical.
The nursery itself was a light-filled haven filled with thoughtful details. Soft pastel colors and carefully selected decor created an atmosphere of serenity, much like the parents' own calm and joyful nature. The baby boy, cocooned in the warm embrace of this idyllic space, remained peaceful and slept through the entire session. It was as if he was aware of the love and security that surrounded him.
The radiant and ethereal mother wore a timeless white cotton voile dress, a perfect choice for this beautiful scene.
What truly set this session apart was the choice of using professional Kodak film to capture these precious moments. The resulting photographs exude instant nostalgia, evoking emotions and preserving the essence of this timeless moment in the family's life. Film photography's grain, colors, and depth lent a unique charm to the images, turning them into timeless treasures.
This San Francisco newborn session was a celebration of family, love, and the lasting beauty of a historic home. It is a reminder that life's most precious moments are often the simplest. And capturing them through the lens of a camera can make them last a lifetime.