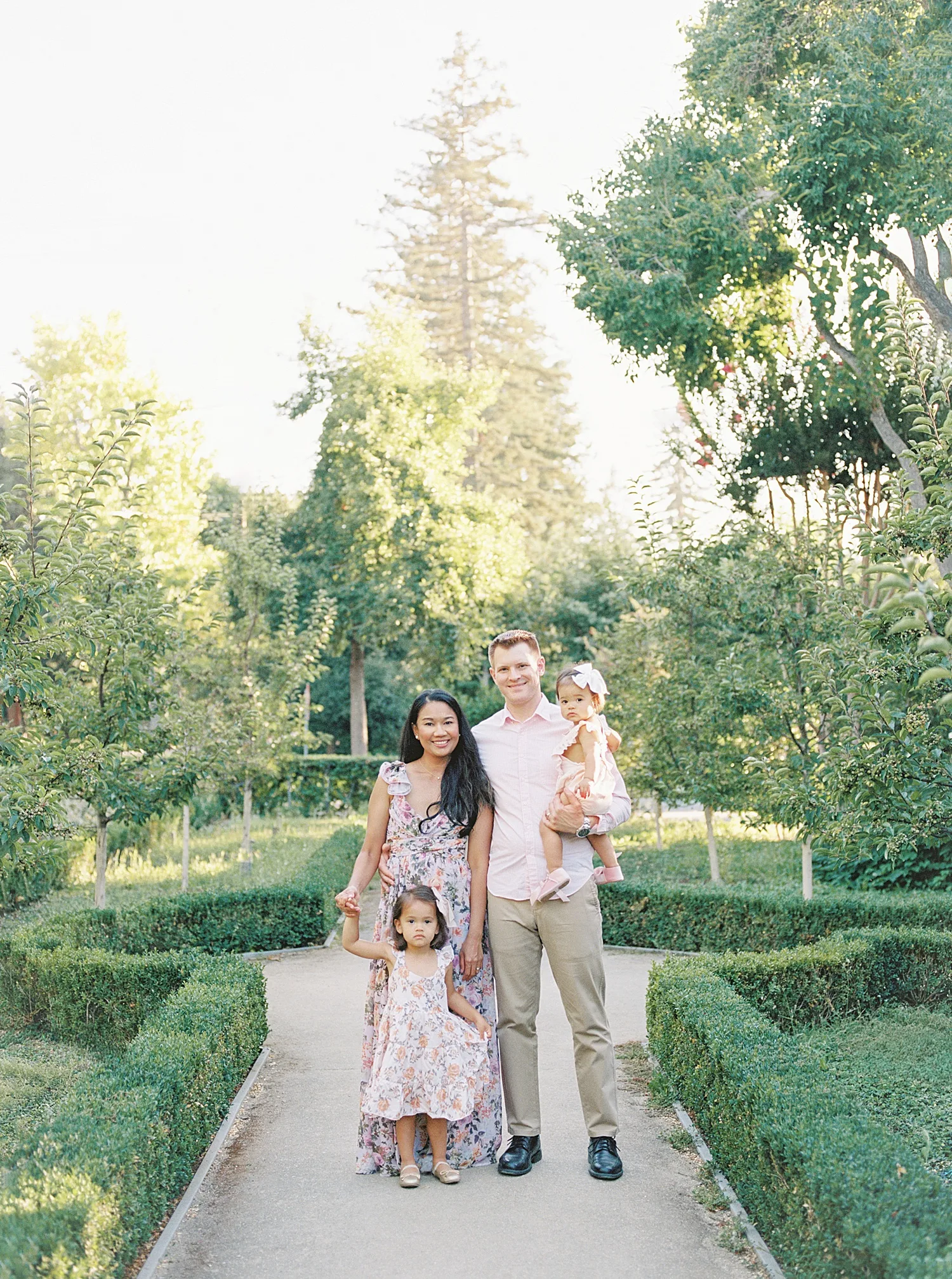 As a Palo Alto family photographer, I have had the privilege of capturing countless heartwarming moments for families throughout this picturesque Bay Area community. Each session is a unique opportunity to freeze time, preserving the love, laughter, and connections that families share. Recently, I had the pleasure of working with a wonderful family in a stunning summer garden. I couldn't help but be captivated by the beauty of the moment.
The location for this session was a dream come true. A lush summer garden bursting with vibrant, colorful blooms, bathed in the soft, golden light of the evening. When the sun casts a warm and flattering glow on everything it touches.
Mom had chosen floral and blush outfits that perfectly complemented the garden's natural beauty. While dad looked effortlessly classic in his fitted navy blazer. So the family's attire harmonized seamlessly with the surroundings, creating a visually captivating scene that was a pleasure to photograph.
The real stars of the session, however, were the two adorable little girls. They embraced the garden with all the enthusiasm of explorers. They were joyfully touching and smelling different flowers, twirling around in their lovely dresses, and were showered with adoration from their parents. It was evident that this family's love and connection ran deep. It was wonderful to document these authentic moments of joy and togetherness.
As a Palo Alto family photographer, I am constantly reminded of the incredible privilege and responsibility that comes with my work. I get to witness and document the precious seasons of families' lives, creating images that will be cherished for generations to come. This particular session was a beautiful reminder of why I do what I do – to freeze time, to capture love, and to create lasting memories for families like this one.
If you are looking for a Palo Alto Family photographer and want to learn more about the family session experince, feel free to inquire. Let's capture your special moments together.
Film processed and scanned by Photovision Prints.