When I arrived at Mary & Alex's home, I could sense that this newborn photography session would be a delightful, relaxed, and love-filled experience. It was precisely the kind of session I always strive for and believe it should be – a celebration of the beautiful journey into parenthood.
Upon my arrival, Alex warmly welcomed me and guided me through their charming home. It was nestled amidst a breathtaking garden adorned with vibrant hydrangeas in full bloom. As I entered the nursery, I caught a heartwarming glimpse of Mary tenderly nurturing their precious baby. Full of curiosity and joy, Little Cora contrasted beautifully with her peacefully slumbering newborn sister, Anne.
We ventured outdoors to bask in the soft morning light that filtered through the lush layers of greenery. As I captured those moments, I couldn't help but envision the two sisters, Cora and Anne, growing up and creating memories in this enchanting garden—playing hide and seek, perhaps even imagining fairies amongst the foliage.
Each moment of the session was savored, allowing me to create a gallery filled with priceless memories that this family will cherish for a lifetime. It was a privilege to document the love, tenderness, and connection that enveloped this family during this precious time in their lives.
As you browse through some of my favorite moments from this Bay Area Garden Newborn Session, you'll witness the beauty of the surroundings and the genuine love that shines through in every frame. If you're seeking a photographer for your own newborn photography session in the Bay Area, look no further. At Shelepova Photography, we specialize in capturing these irreplaceable moments, ensuring that your family's story is told with heart and artistry. Contact us today to schedule your own "Newborn Photography Bay Area" session, and let us create timeless memories together.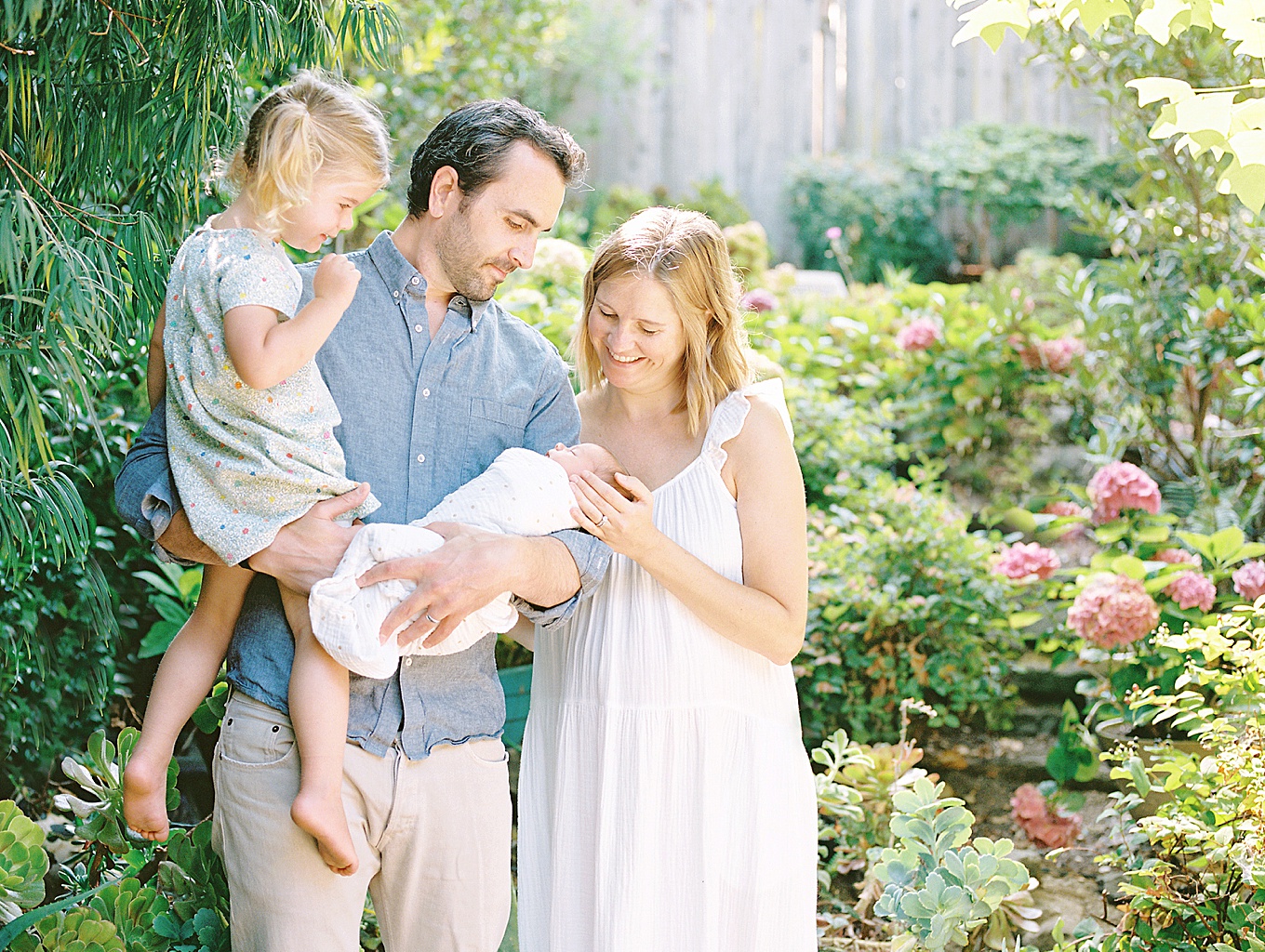 Julia is a film portrait photographer located in Danville, Ca, serving the greater San Francisco Bay Area. She specializes in maternity, newborn, and family portraiture documented in a simple and timeless style, and creating family heirlooms and art for your home. To book your Newborn Photography Bay Area, contact Julia.
Film processed and scanned by the wonderful Goodman FilmLab