Helen reached out in search of a Walnut Creek Maternity Photographer. It was my first session in the East Bay Area since our family moved from San Jose to Danville. When I arrived to scout the location – it was an easy walk adorned with subtle summer flowers and majestic oak trees facing the sunset – the place didn't disappoint.
Helen and David were expecting their second child – a boy. Their firstborn, little girl Ella was such a joy to be around. She played around with rocks and flowers in her cute little floral sundress. We all enjoyed our short time being in the great outdoors. The warm afternoon weather, secluded location, and timeless outfits worked perfectly to create this stunning story of a growing family.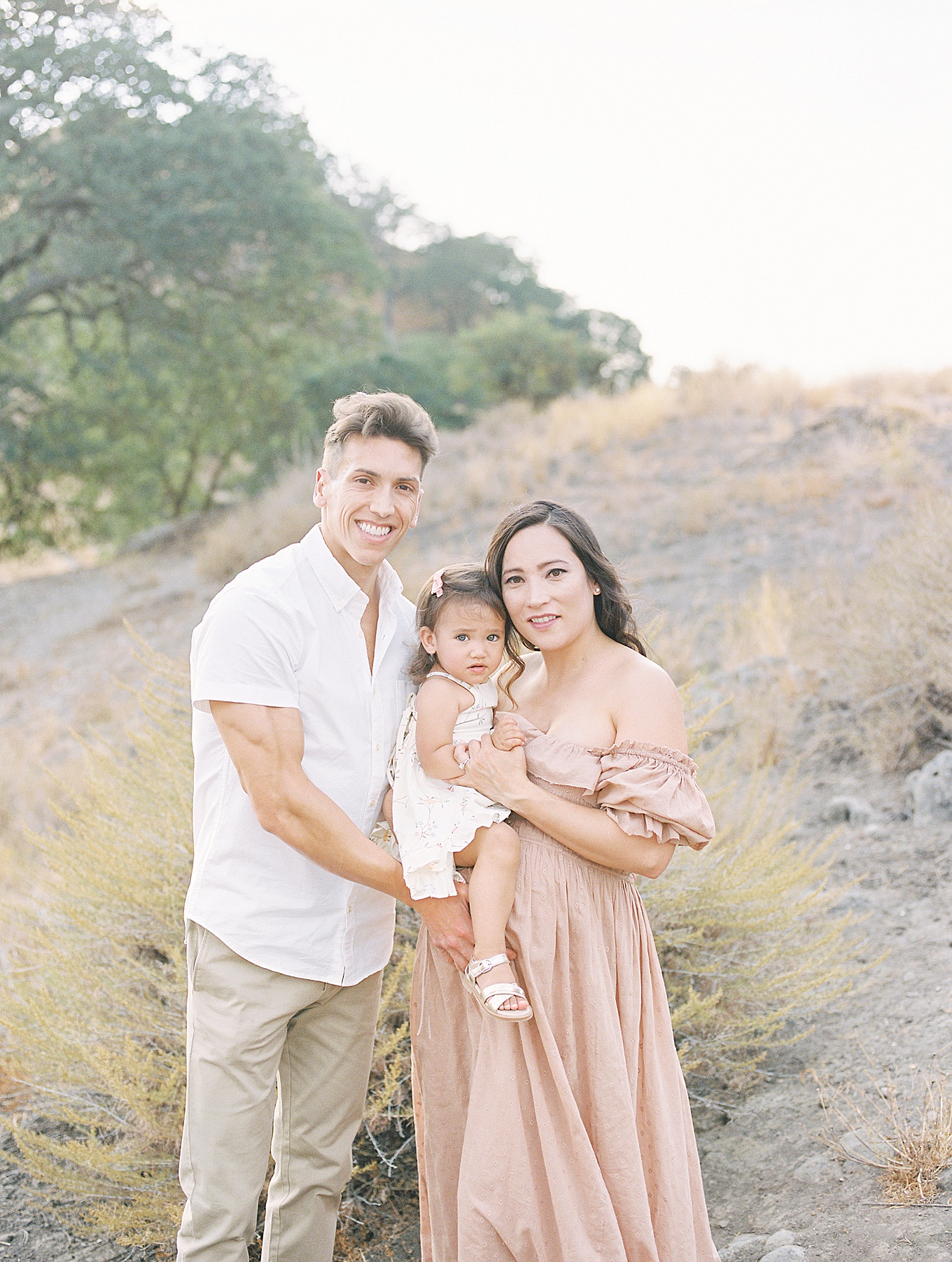 Film scanned by Goodman Film Lab.
Dress provided by studio wardrobe.
Julia Shelepova is a maternity, newborn, and family photographer in the Bay Area. She specializes in simple and timeless lifestyle photography captured on film in Danville, CA, and surrounding areas.
Julia serves Danville, San Ramon, Walnut Creek, Pleasanton, Dublin, and the greater San Francisco Bay Area.
If you would like more information about reserving a Walnut Creek Maternity Photographer, please get in touch with Julia to start planning your portrait session together.