Meet Jenelle and Matt. Jenelle reached to me about her maternity session. She and her husband Matt are expecting their baby boy in July! Among all the locations I offered, Jenelle picked the Guadalupe Oak Grove Park in Almaden. This park has become one of my favorite places for portraits. It is gorgeous all year around and never disappoints with mountain views, majestic oak trees and this time with purple flowers! We even encountered a deer during our session – but he was much faster than me with my camera.
It turned out that Jenelle and Matt live very close to me and Jenelle teaches at the school of our school district! I'm looking forward to running into you, guys at the grocery store one day!
Jenelle picked the most beautiful purple floral dress that looked amazing against our backdrop! We talked about their future nursery plans and how their gentle giant puppy is going to be a big brother to their baby!
We spent a lovely and calm evening talking about babies and puppies, and I'm so in love with the results of our session! Get to know closer this loving and beautiful couple, the soon-to-be family of three!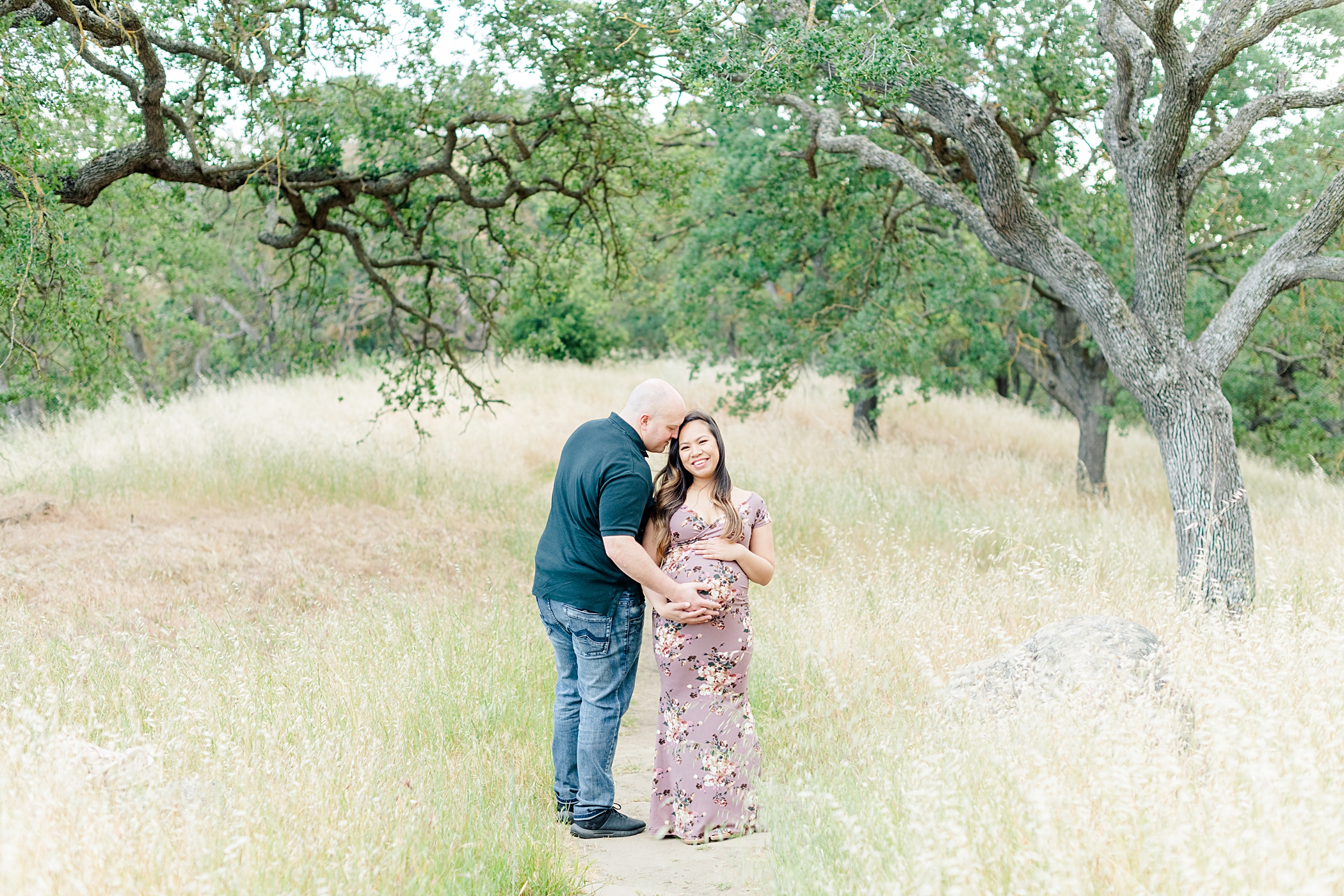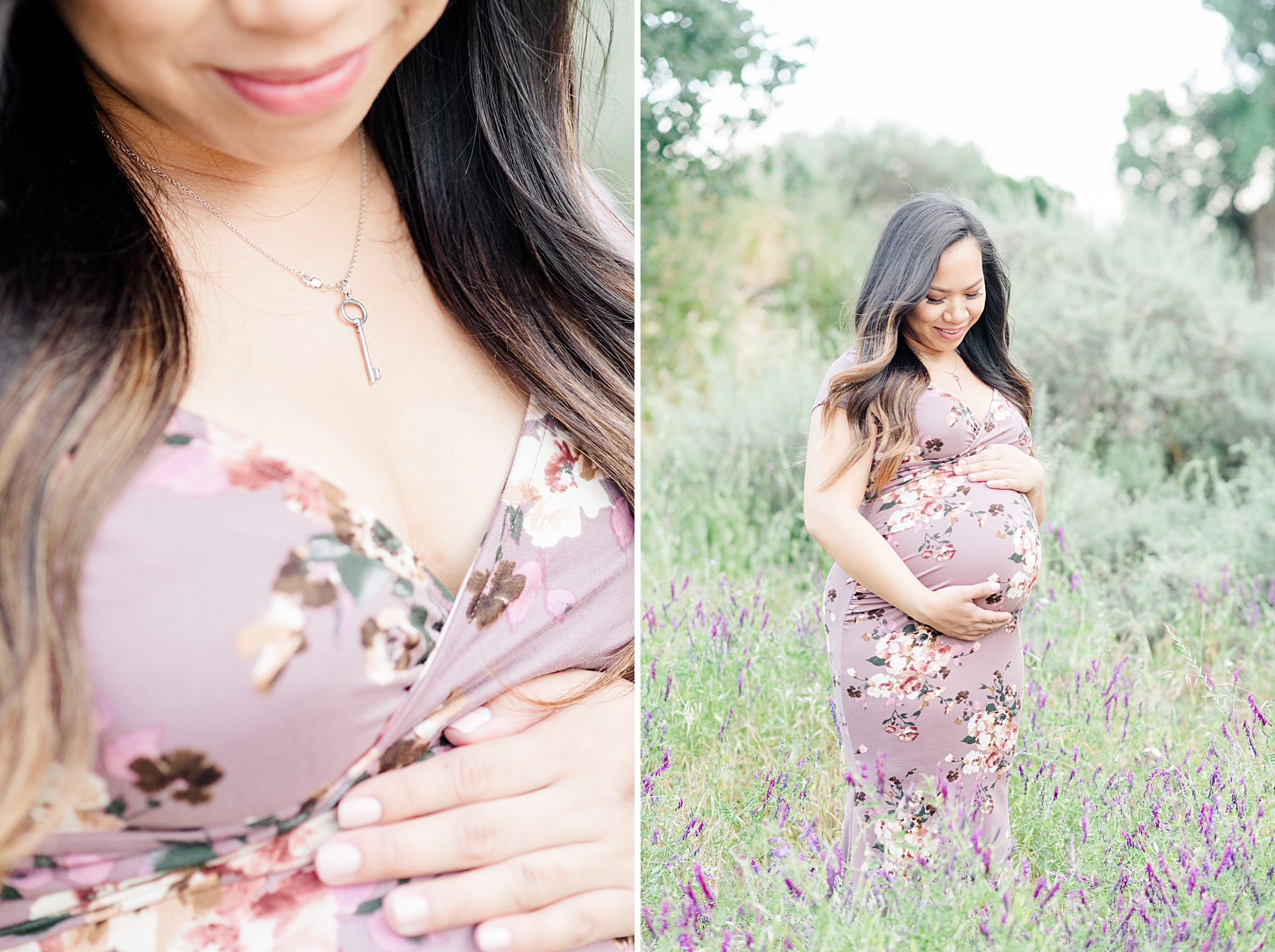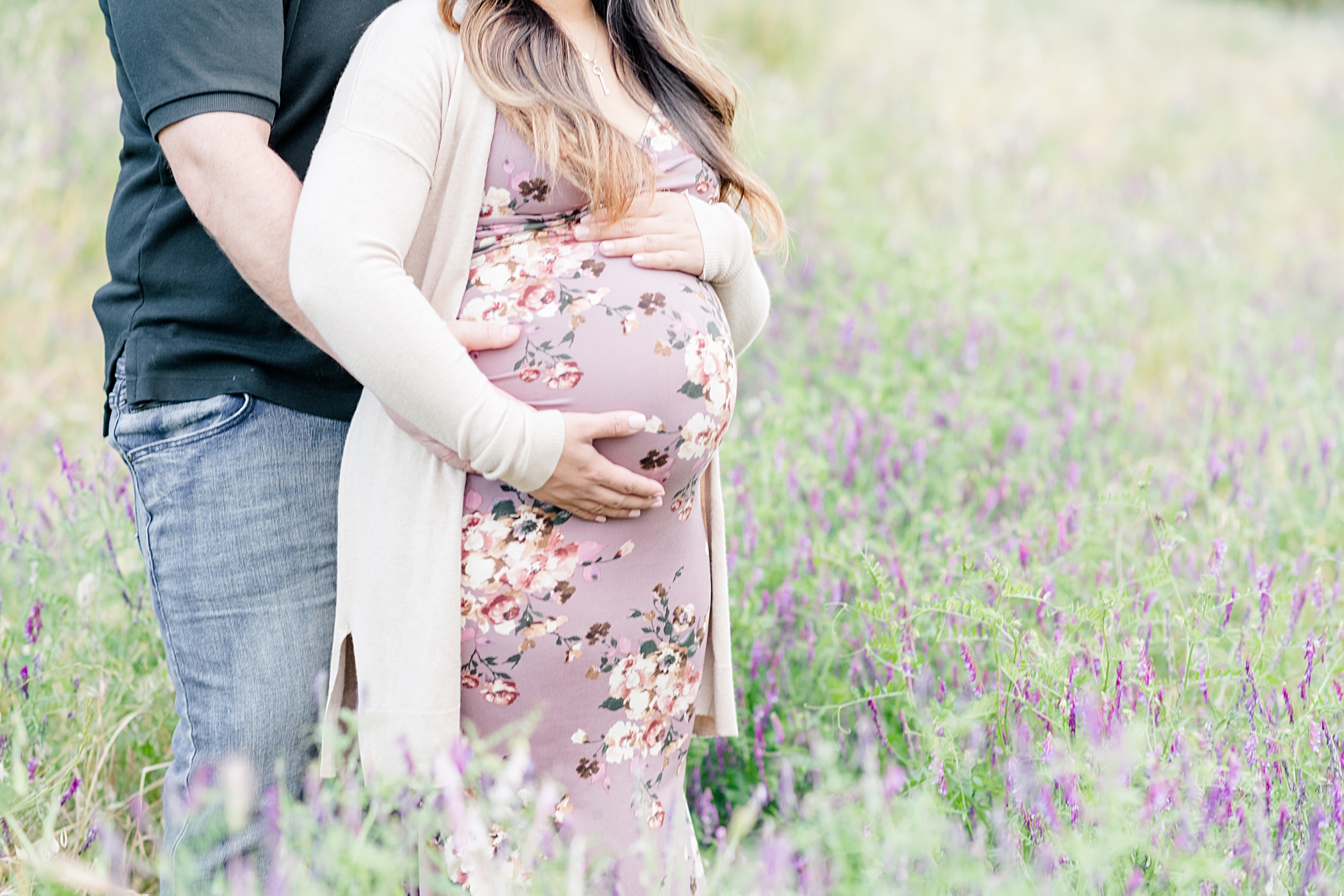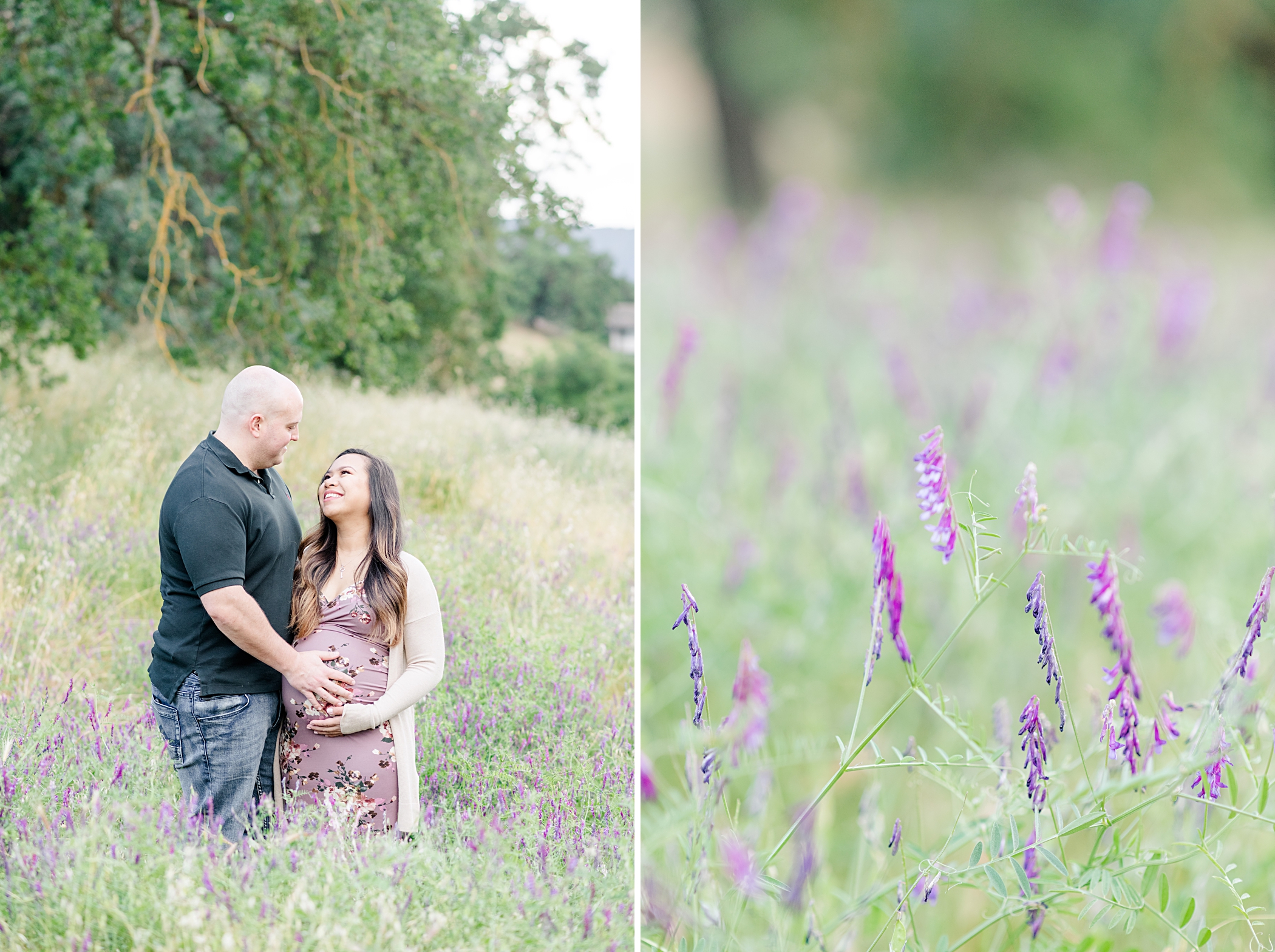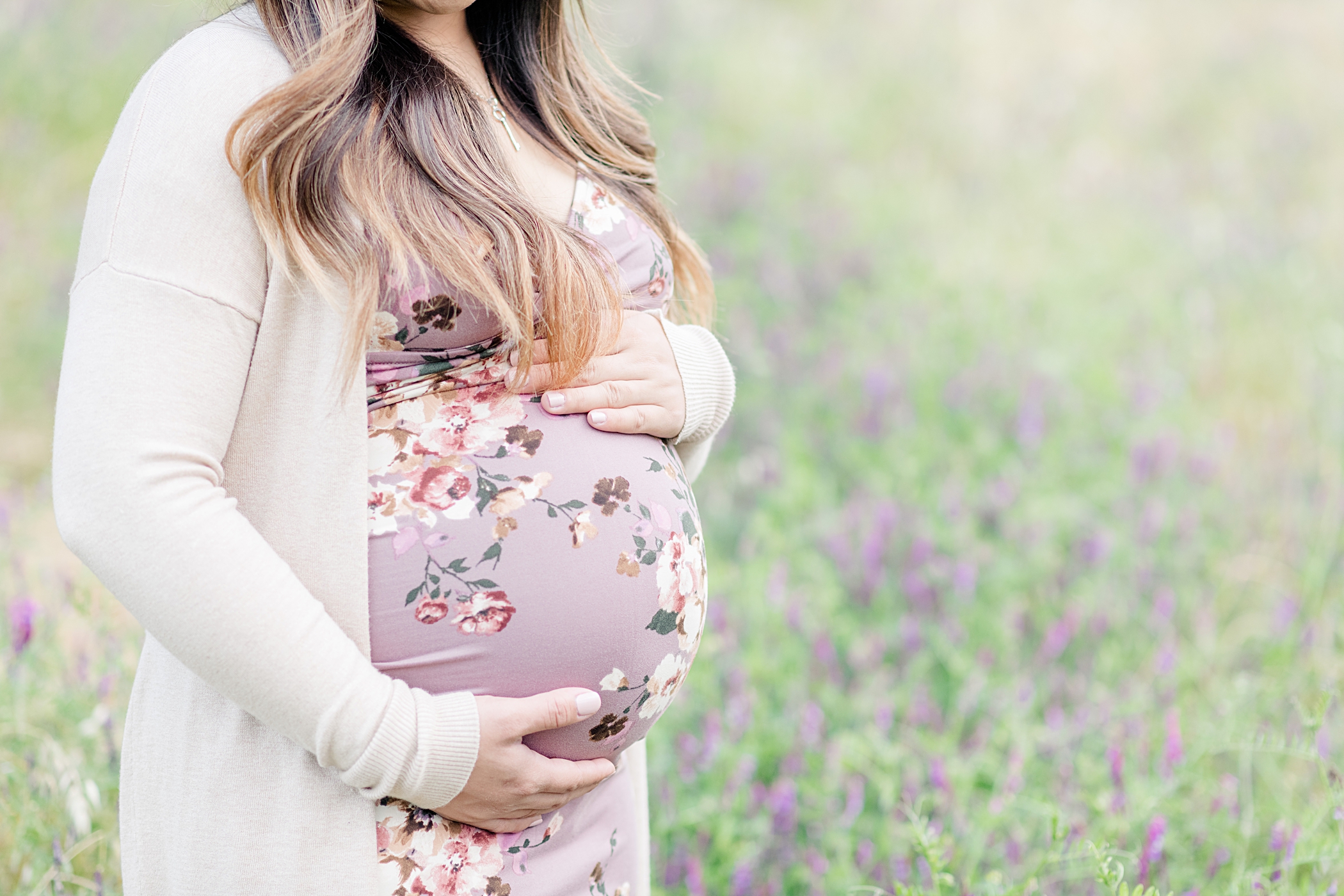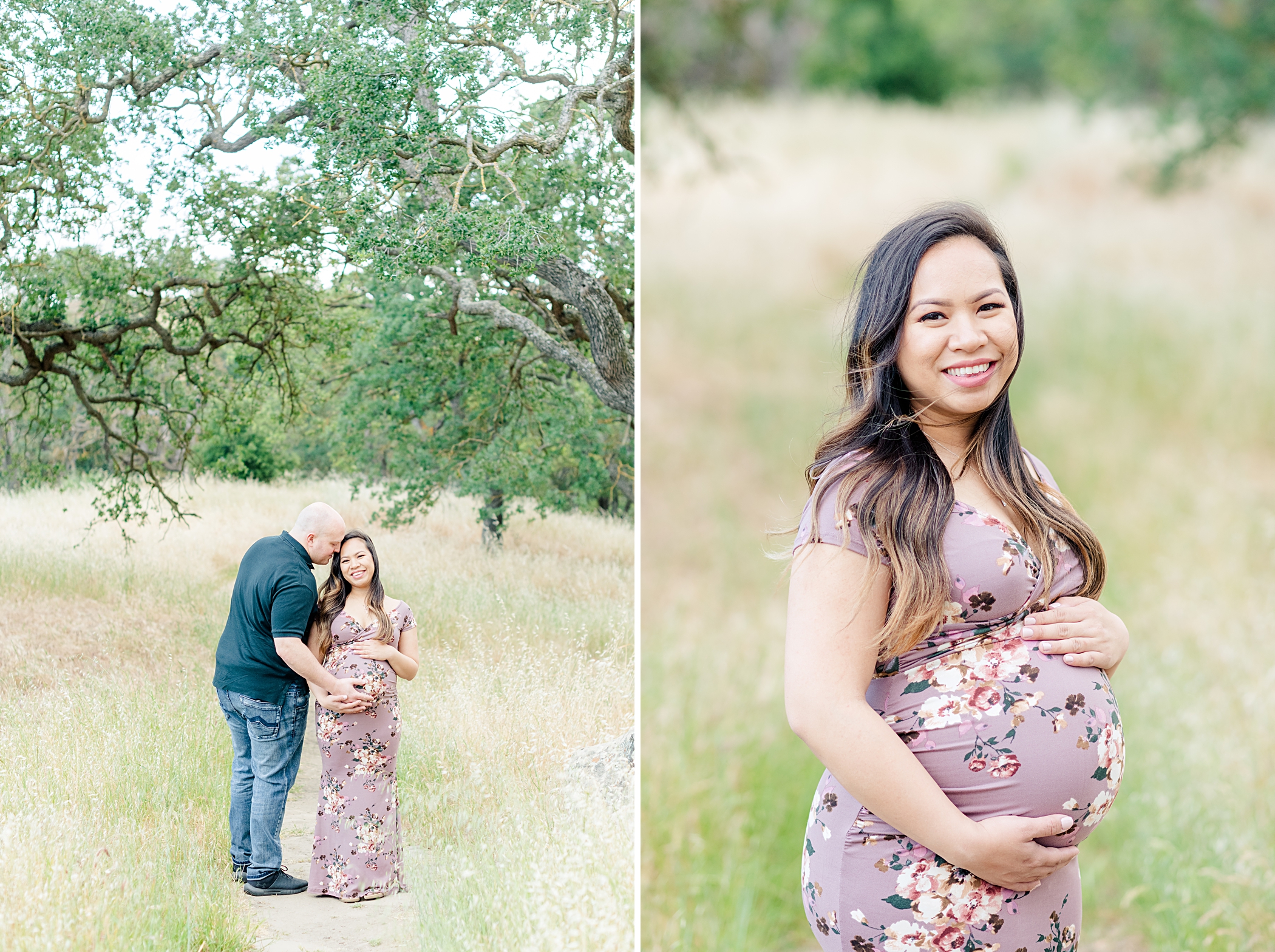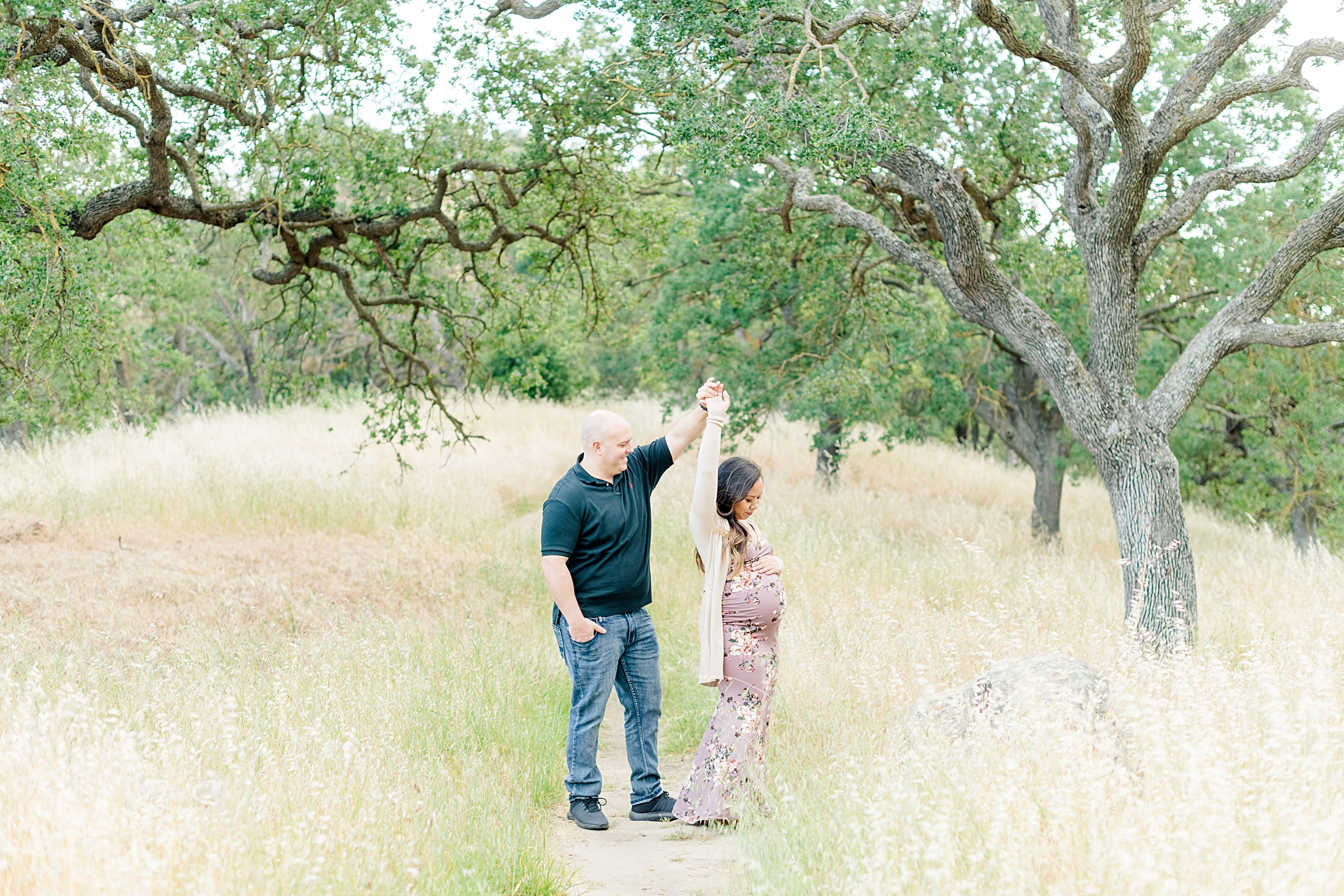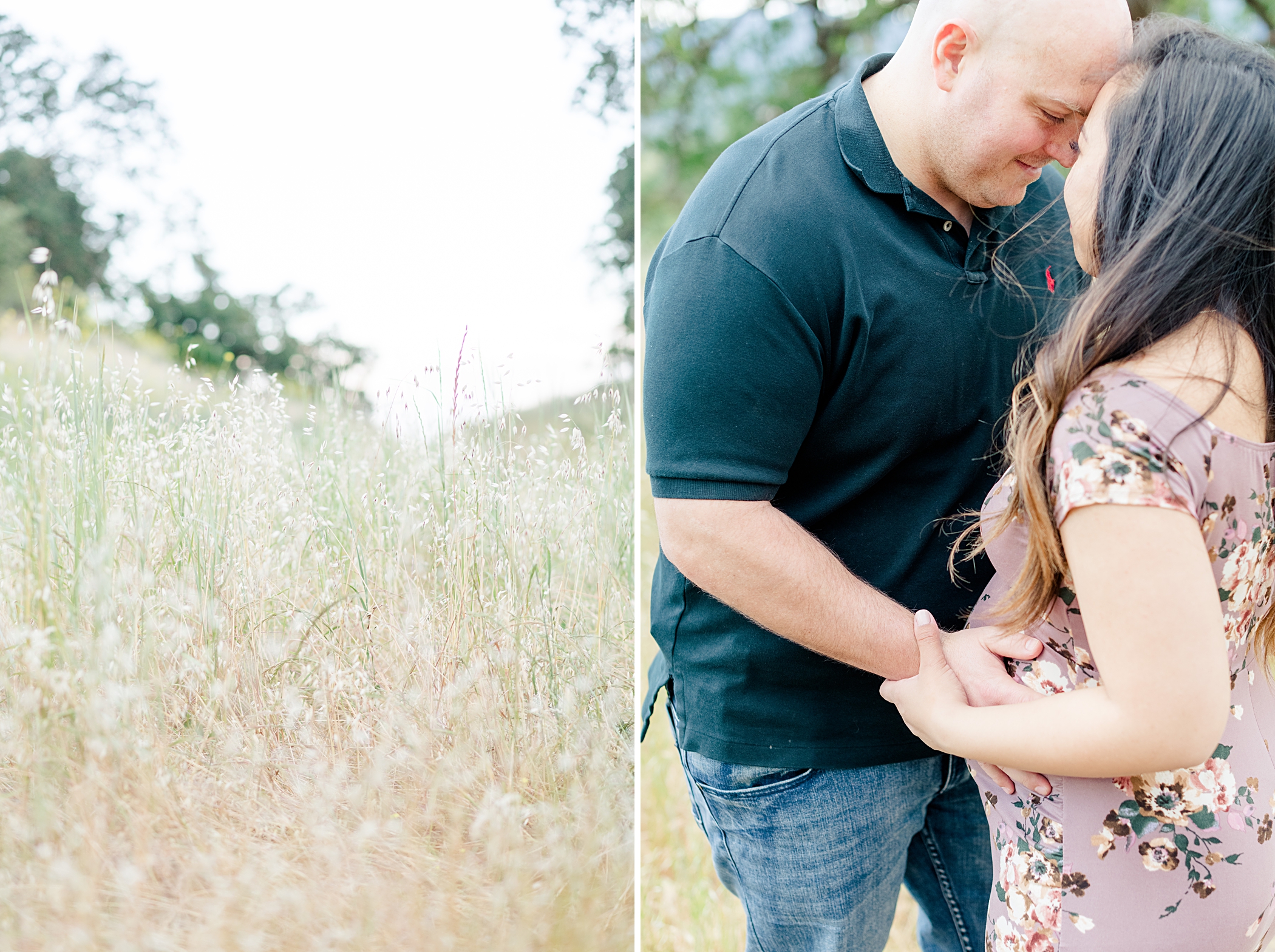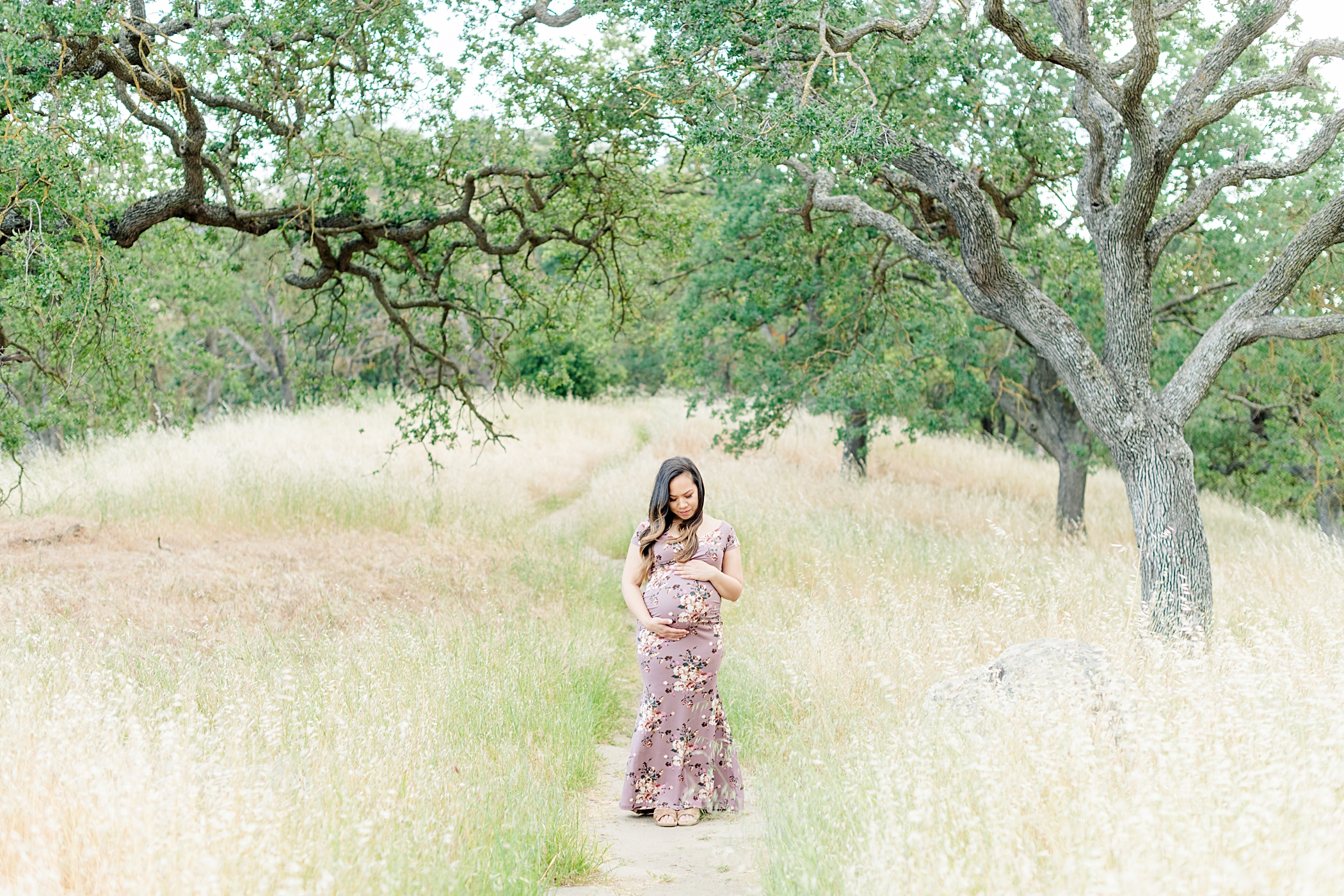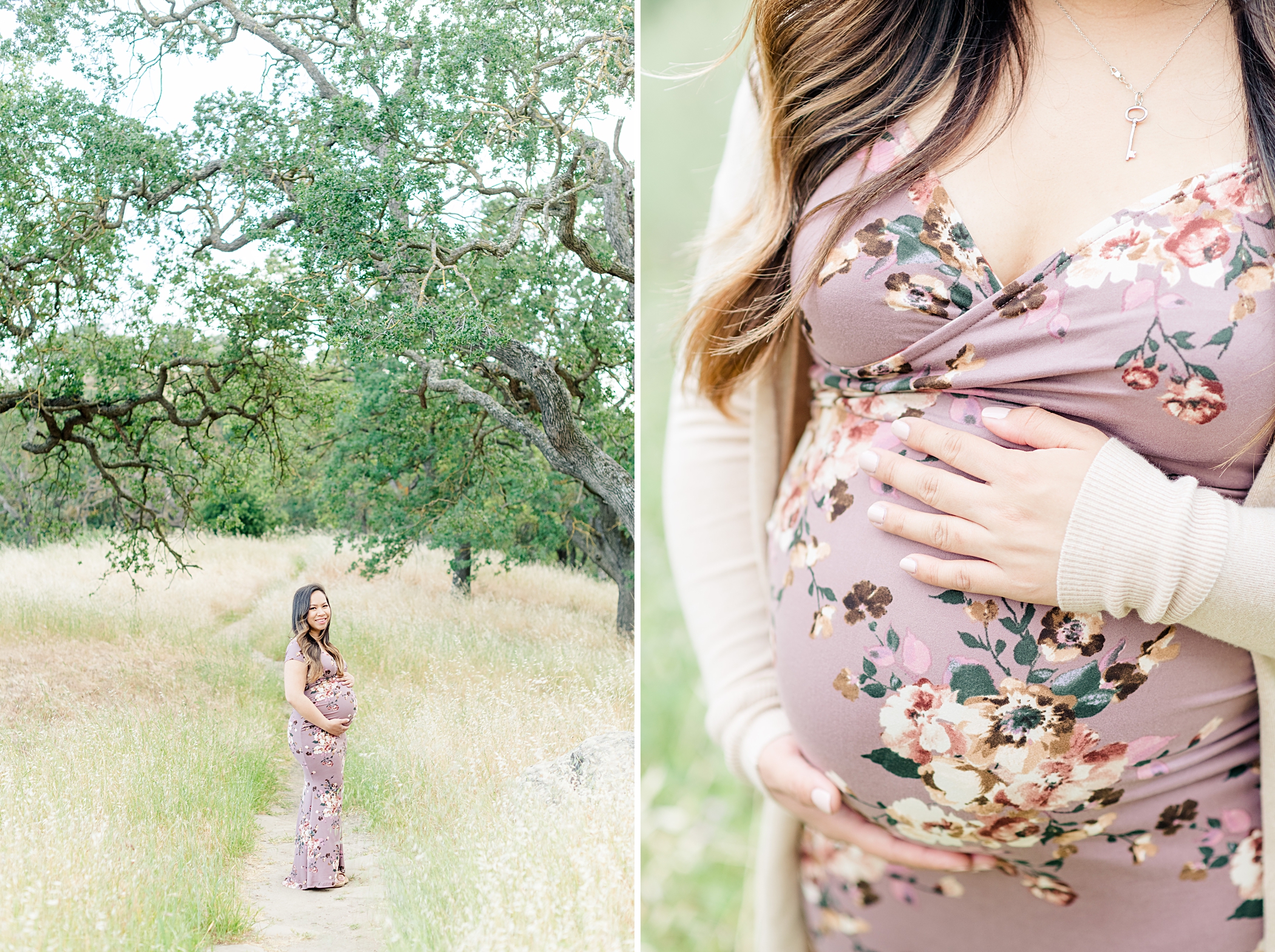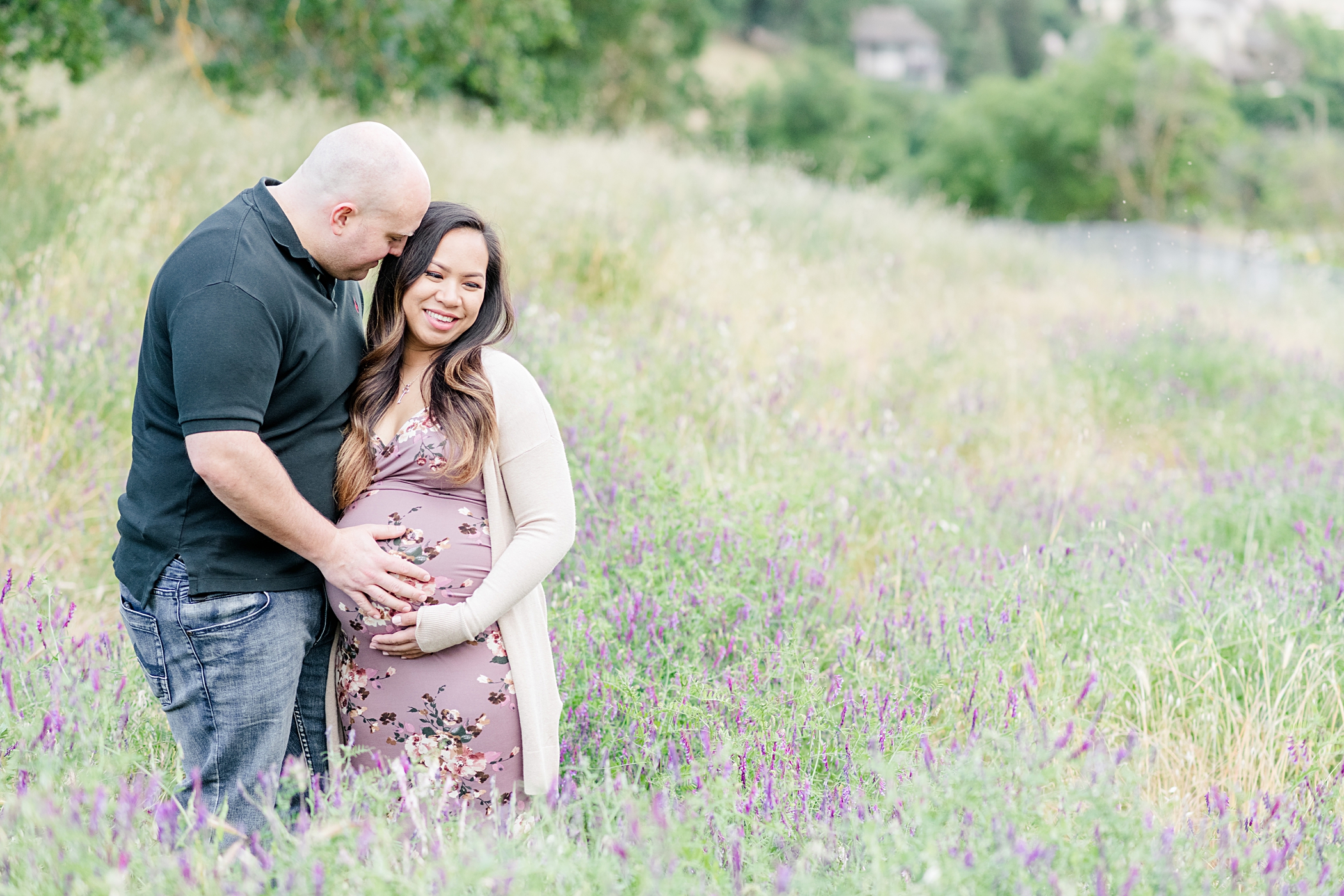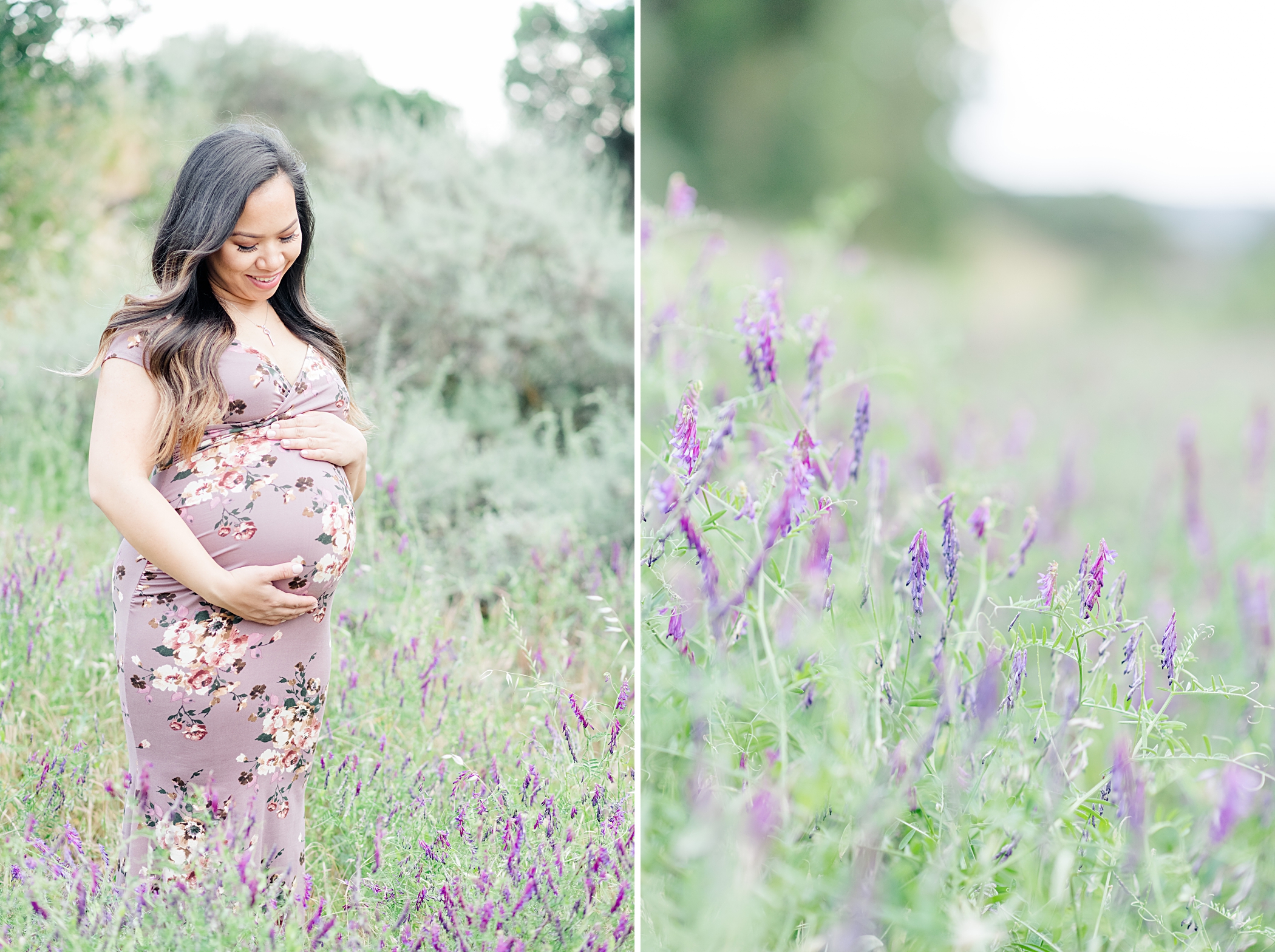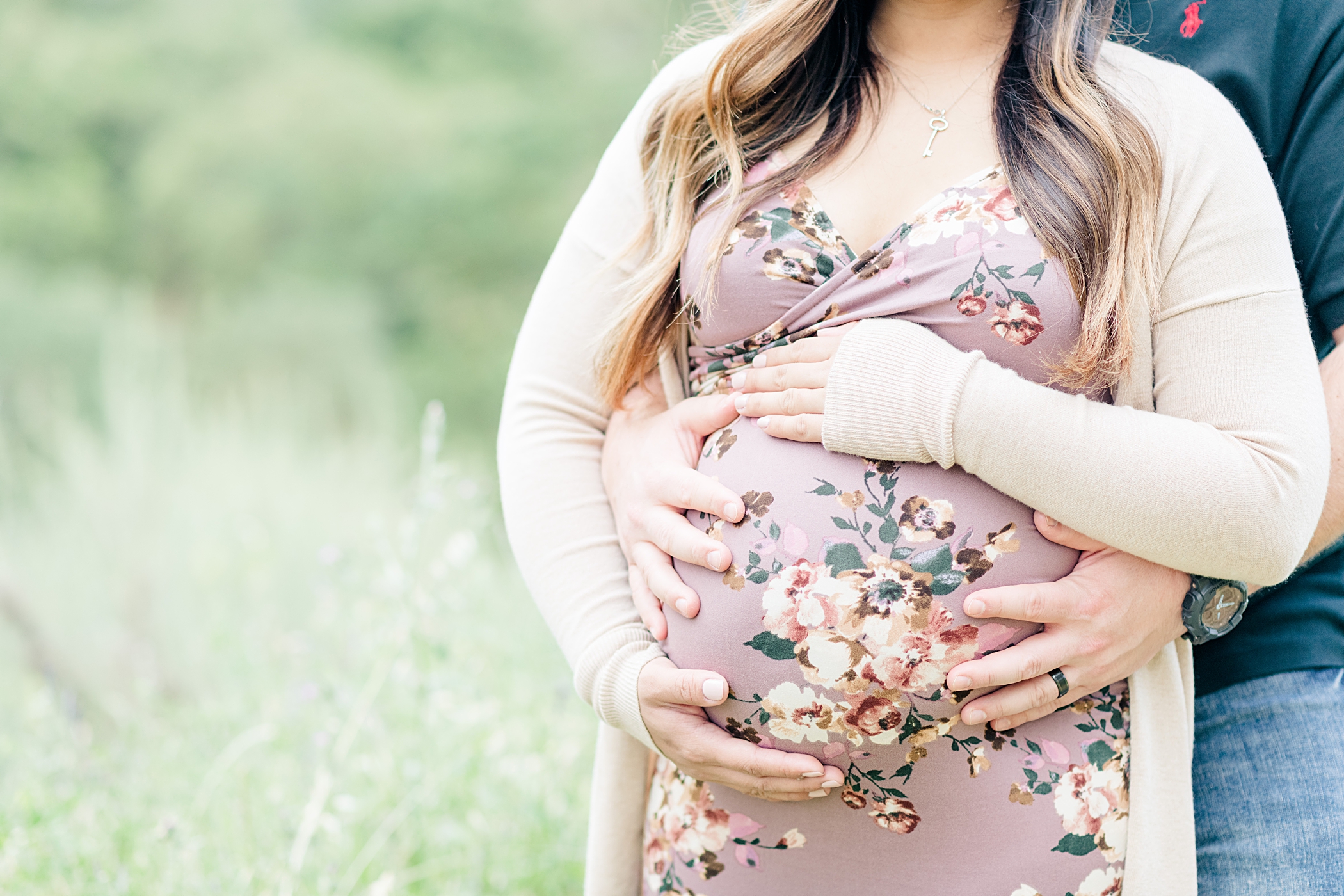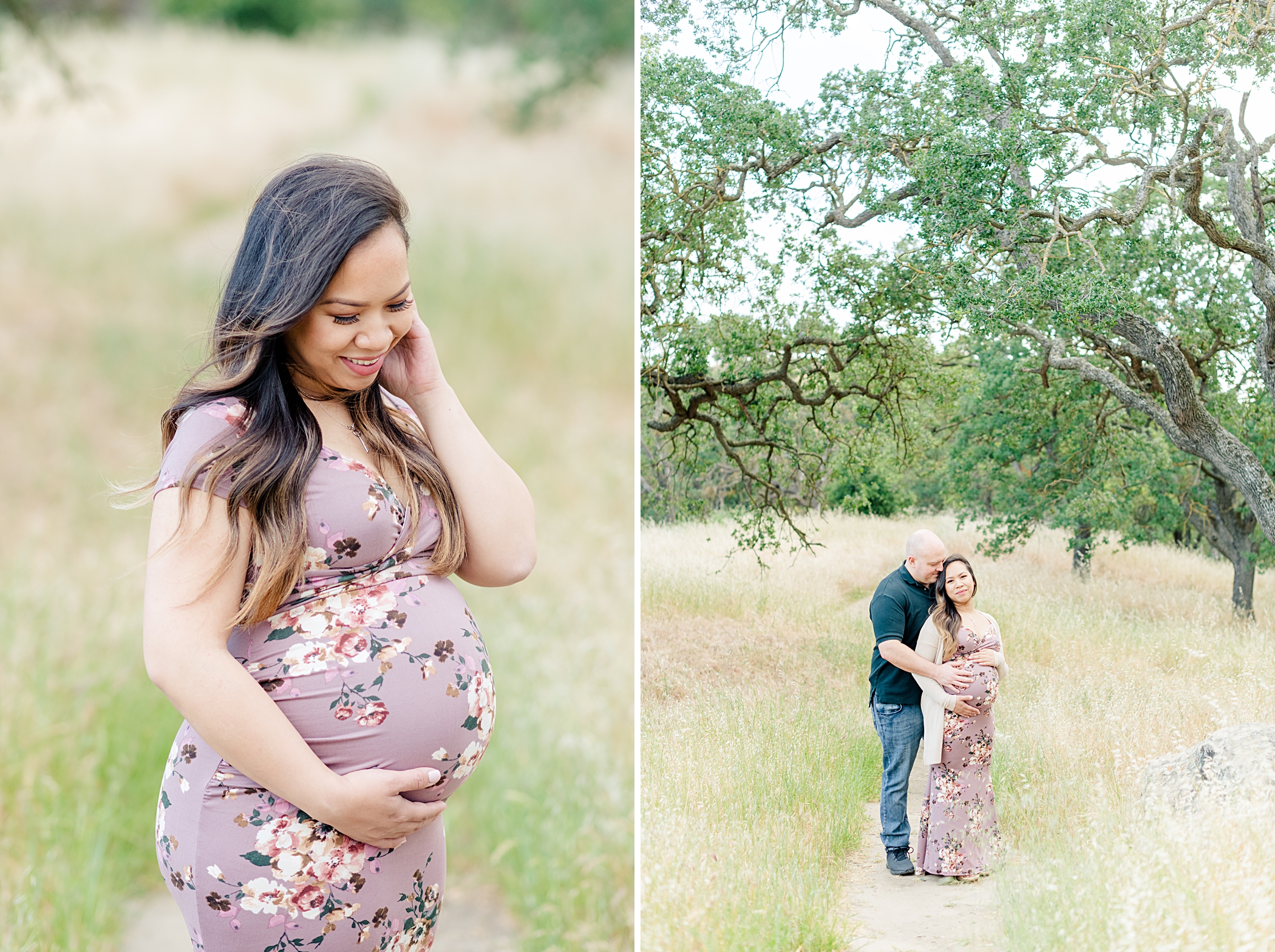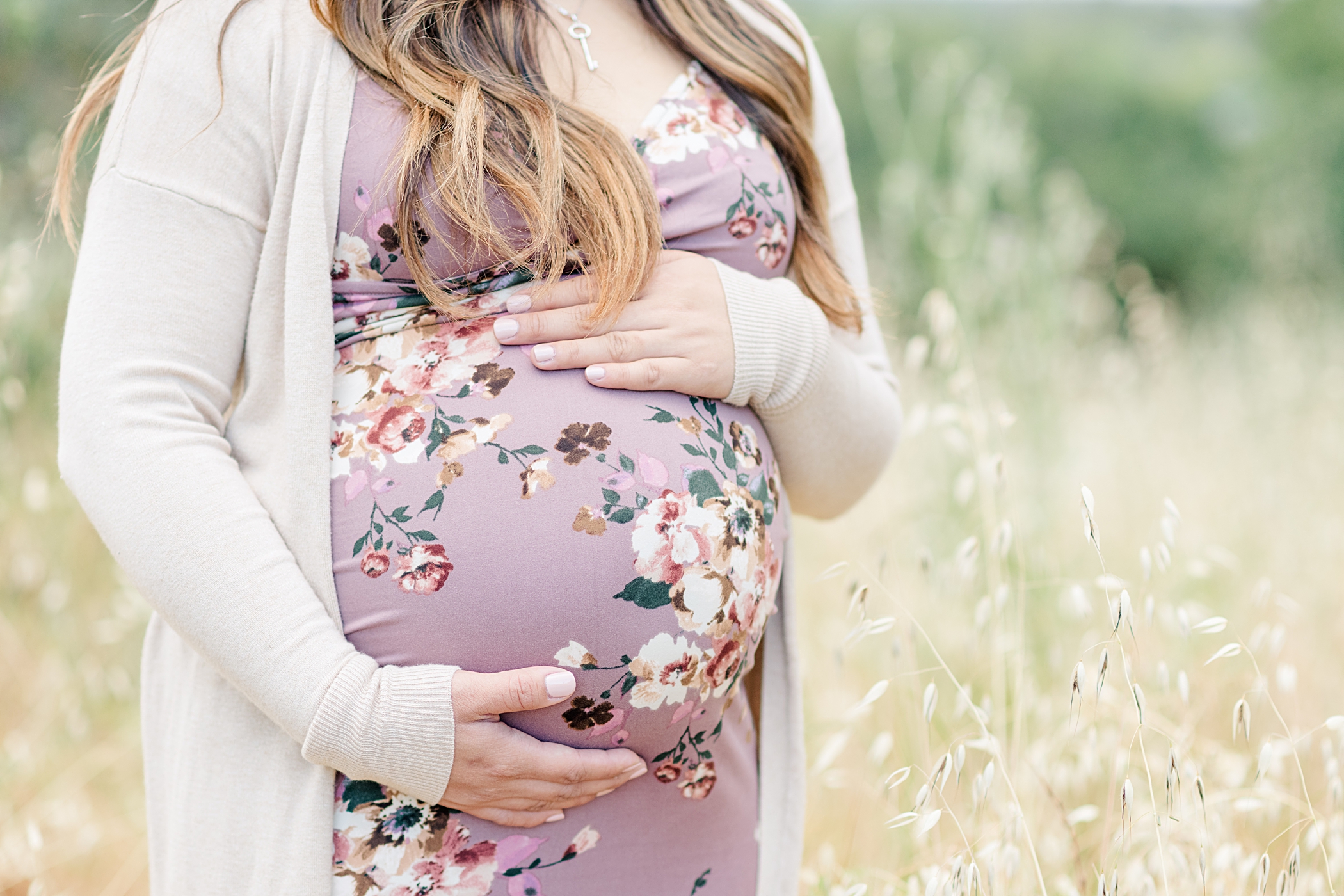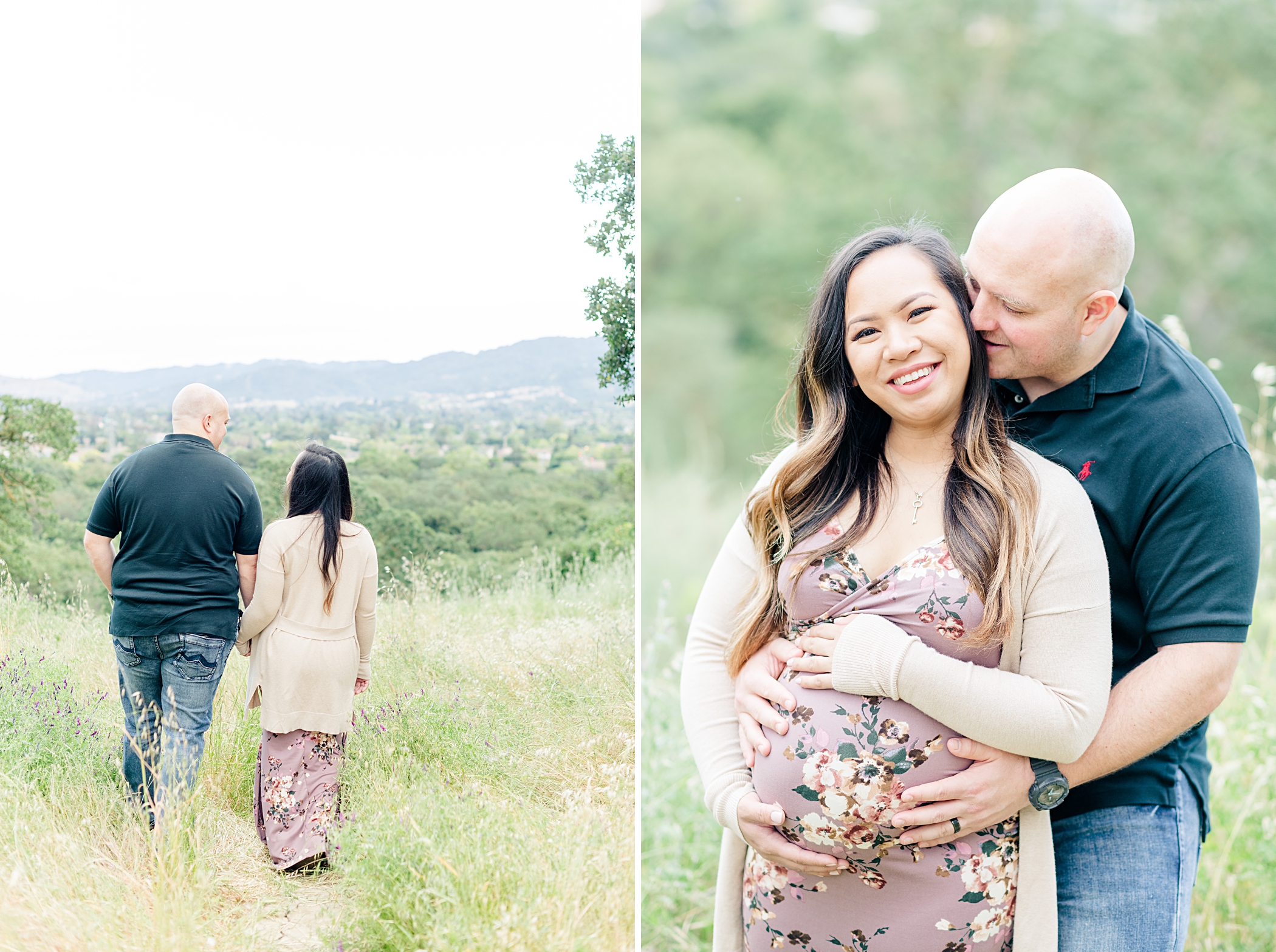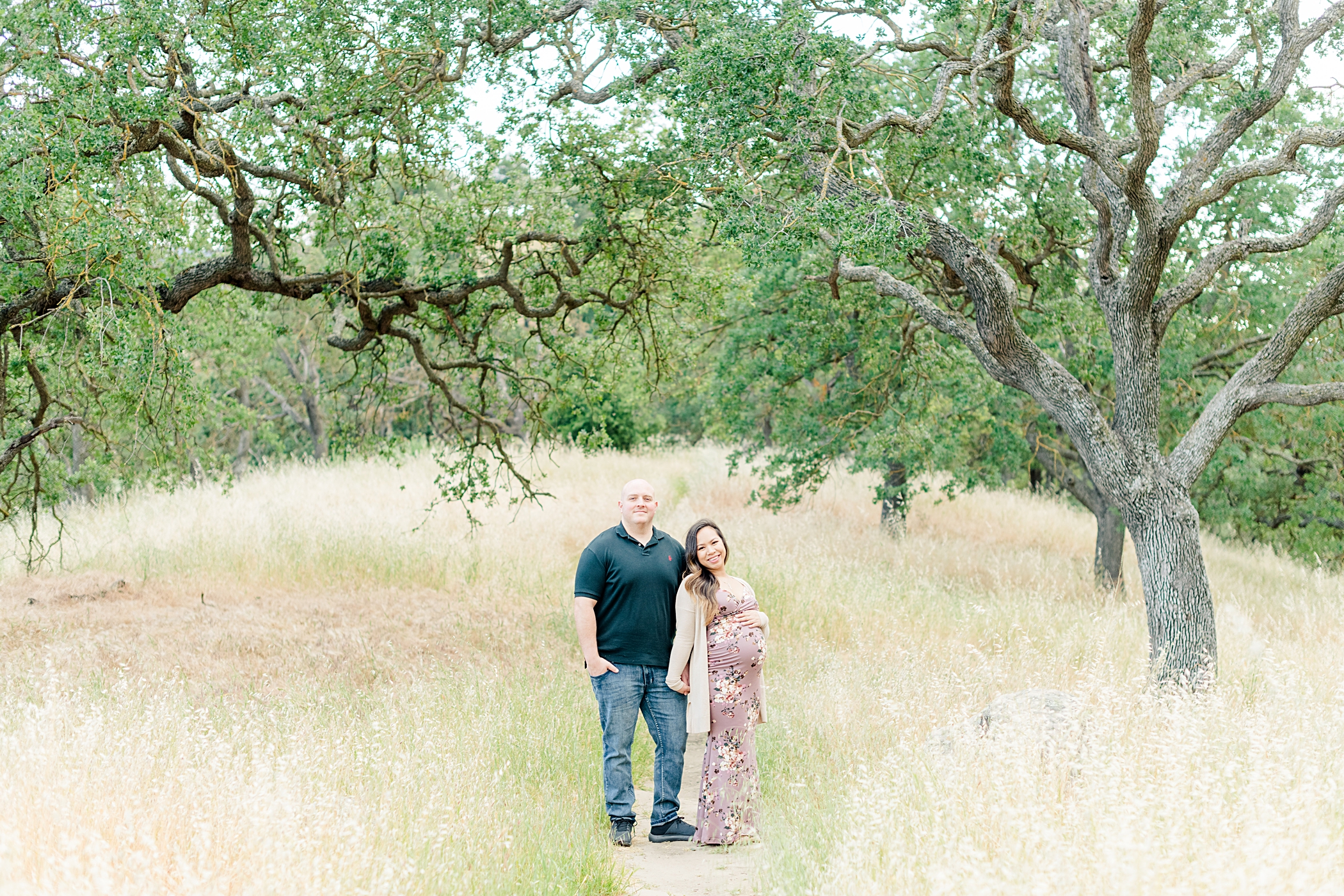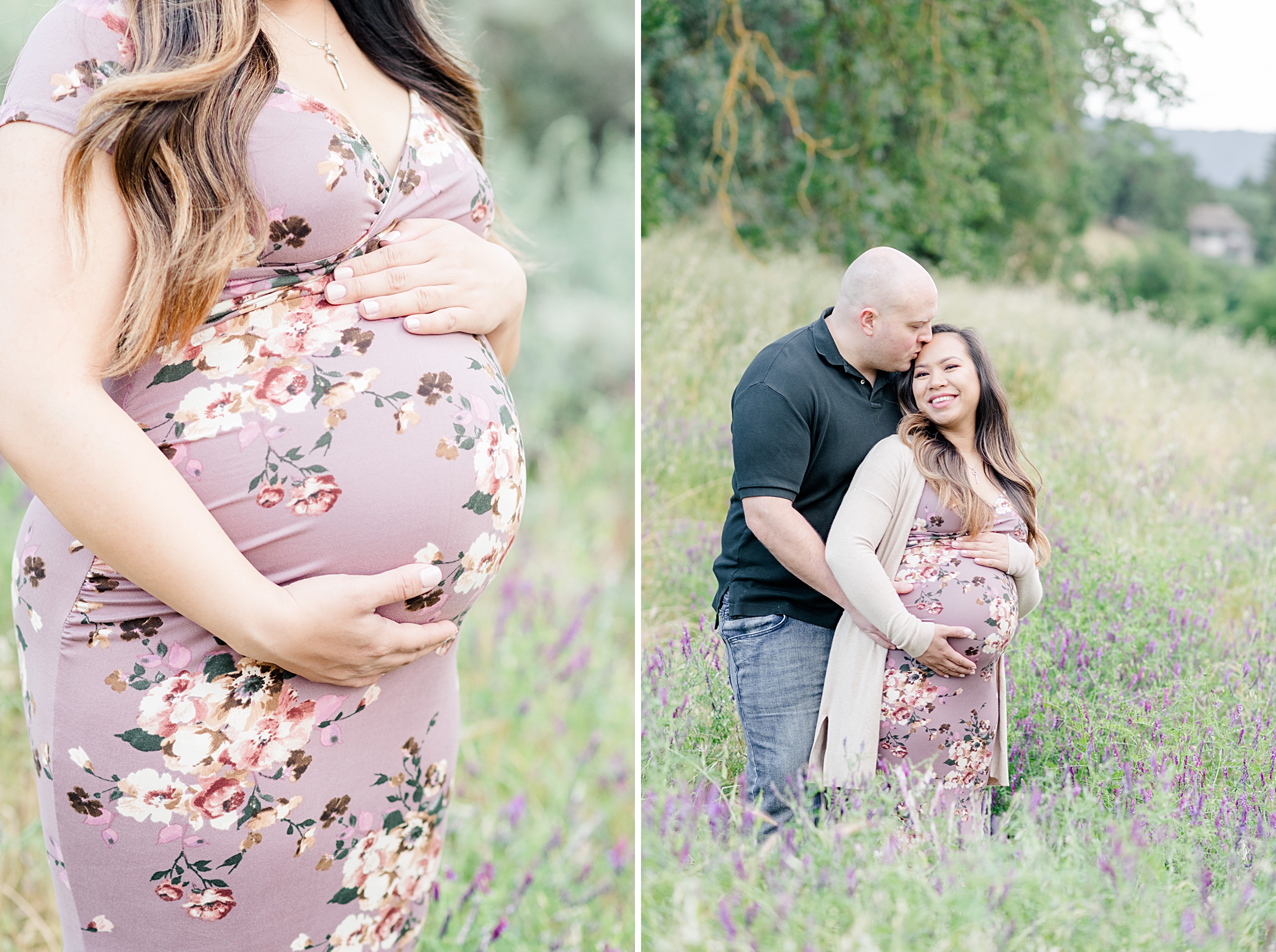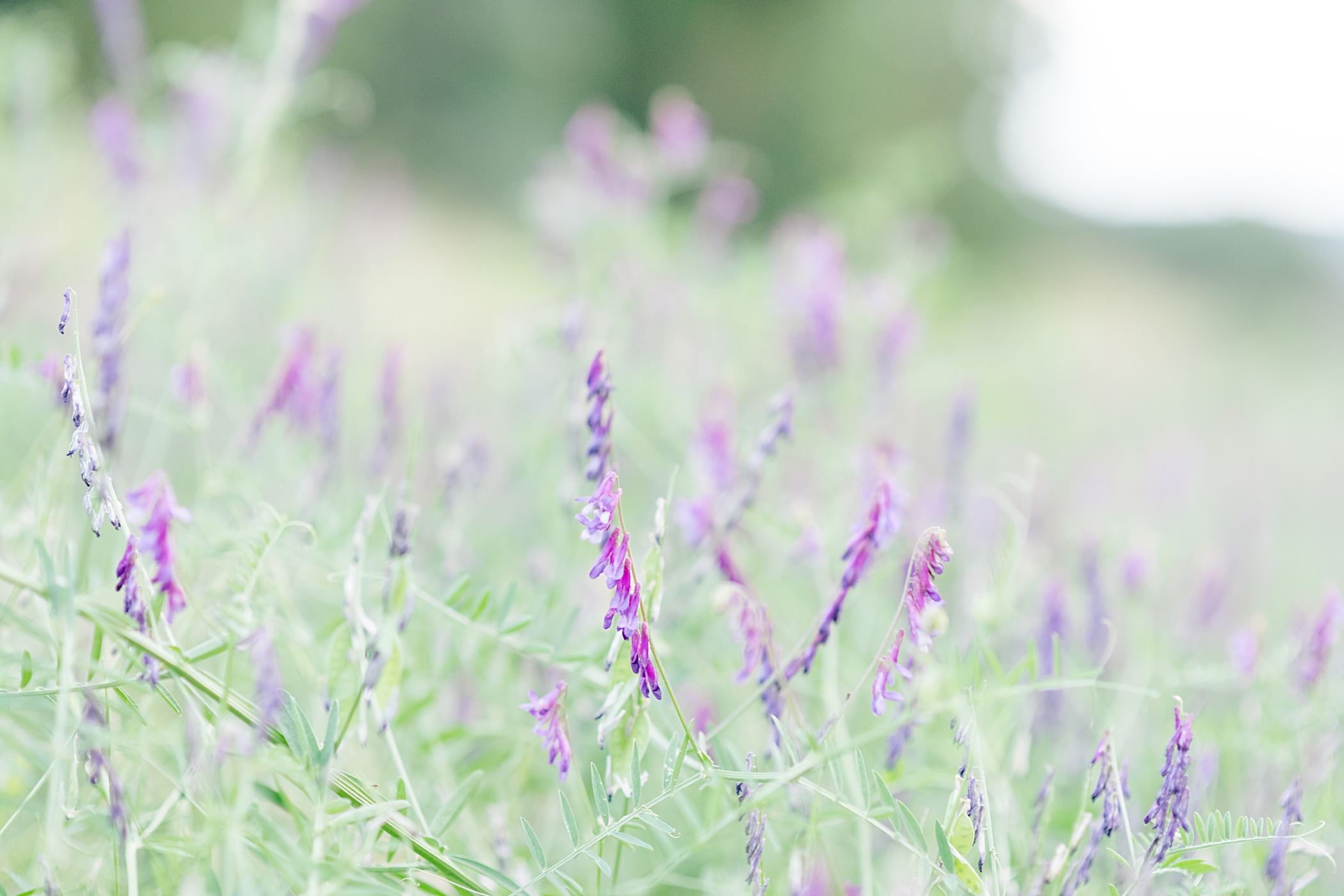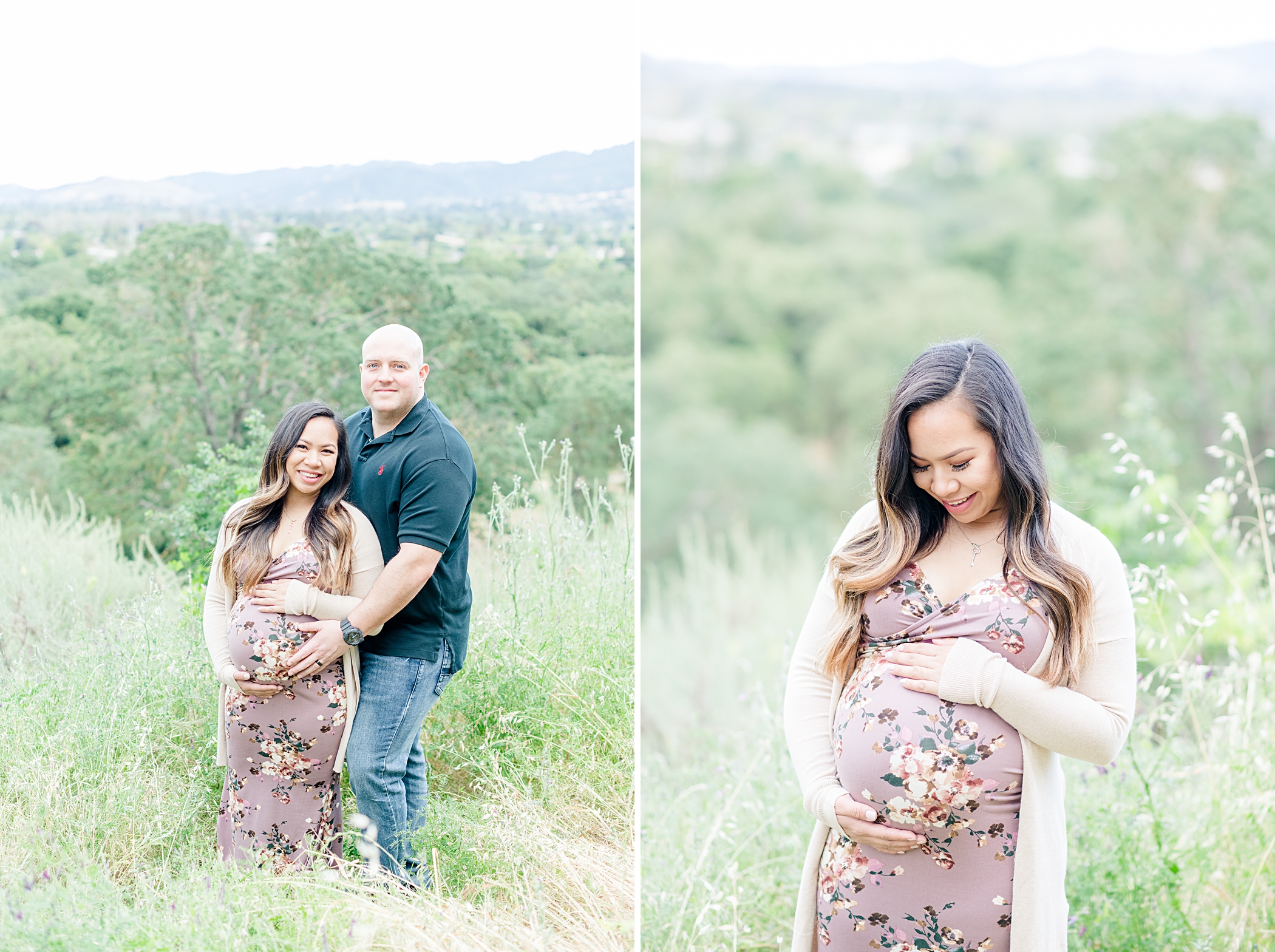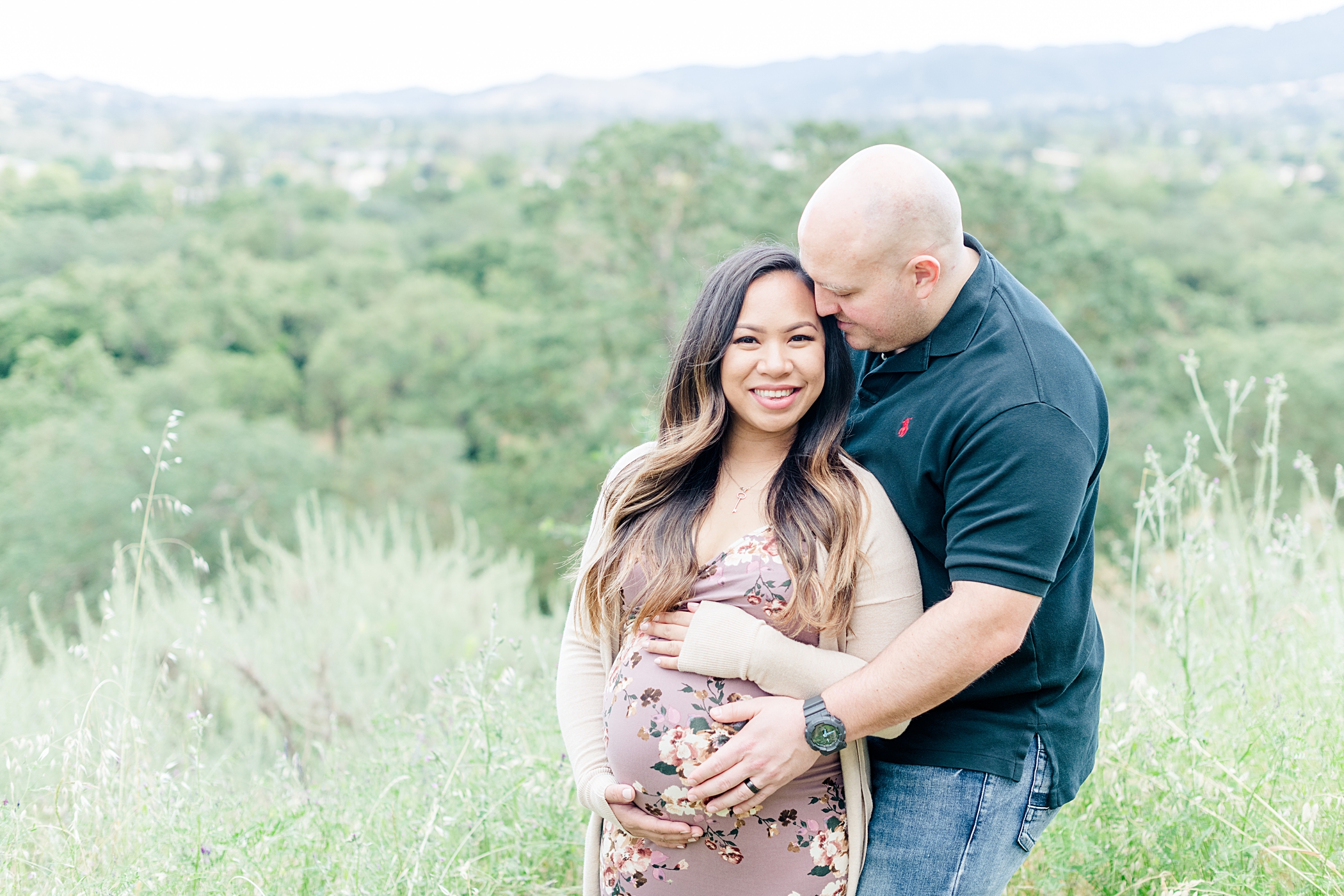 #sanjosematernityphotography #bayareamaternityphotographer #purplematernitydress #sanjosematernity #guadalupeoakgrovepark #sanjose