This adorable young family invited me to their home for a newborn photoshoot a few months ago. I instantly felt how open hearted and welcoming this family was.
This time we were documenting yet another milestone for little Vivienne. This time we drove to a gorgeous white sand beach near their family estate in Carmel. The afternoon was calm and warm. The weather spoiled us with pretty cotton candy skies above and gently rolling waves below.
Baby Vivienne enjoyed the warm afternoon at the beach, smiling and bubbling at her parents as they soaked up all the baby snuggles. In just a few short months, she will start walking and talking.
It's always a privilege to photograph growing families and freeze in time some moments together! I cannot wait to see what the new chapter will bring for them!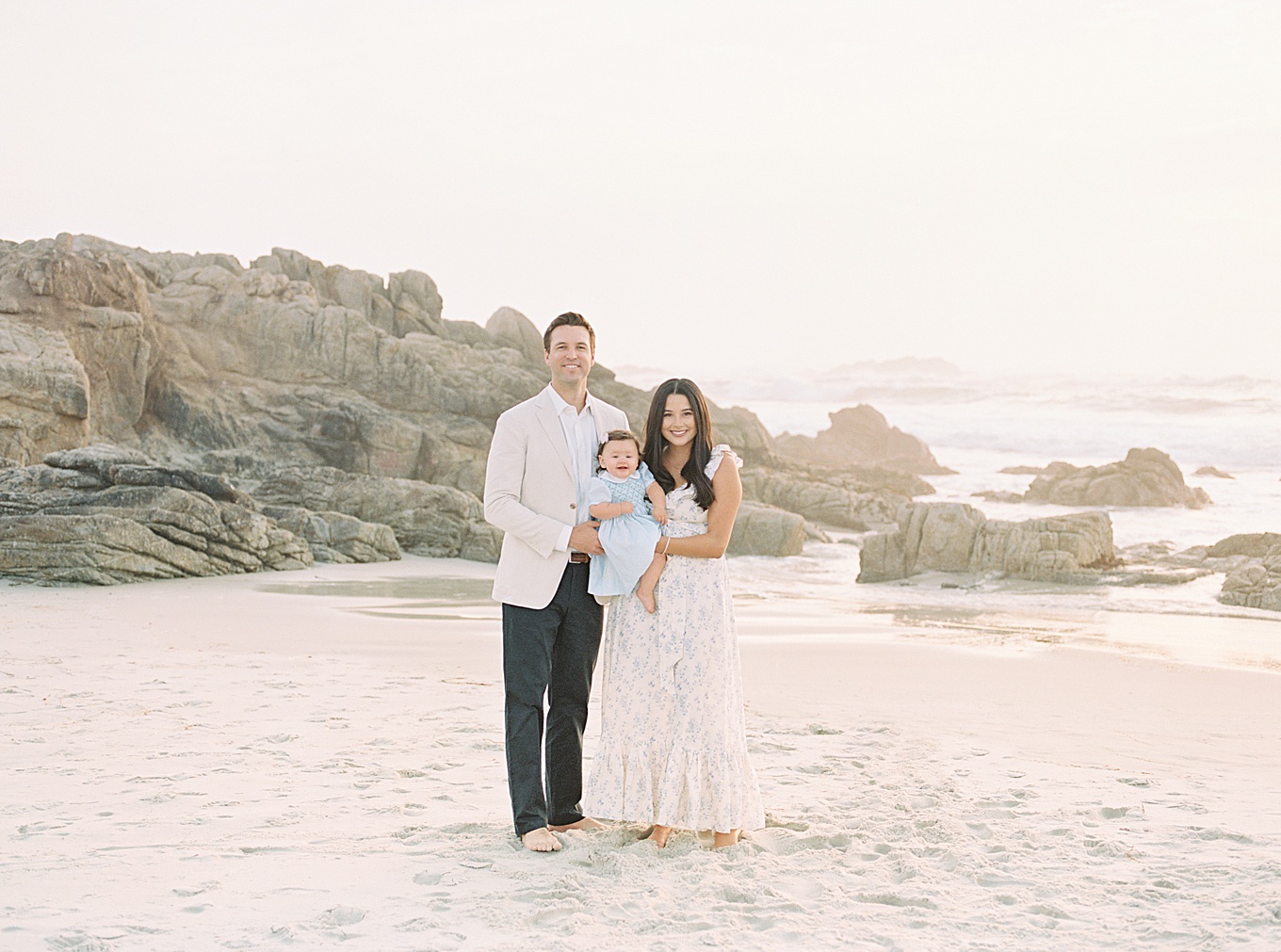 P.S. I just recieved the cutest holiday card from them with the portraits we took together! Thank you so much for your kindness, Reilly family!
Julia Shelepova is a fine art Carmel family photographer.
This session was featured in the White Wren Magazine!
Mom's Dress: LoveShackFancy
Film processed and scanned by Photovision Prints.

If you are looking for a Carmel family photographer, contact Julia.
Let's dream up your session!