As a photographer, I am always honored when clients choose me to capture the special moments in their lives. It is even more special when I get to document a young family's journey from pregnancy to their child's first birthday. Such was the case with Claire and her family.
The day of Claire's first birthday shoot was perfect. We chose one of the Bay Area beaches for its scenic beauty, and the late afternoon sun was just perfect for the shoot. Claire looked adorable in her floral onesie and velvet bow, and her parents looked stylish in their layered outfits of creams and neutrals. The Kodak Portra 400 film added a dreamy quality to the images, making them even more memorable.
The beach provided the perfect backdrop for the shoot, with its serene waves and sandy shoreline. Claire was in her element, smiling and laughing as we captured her first steps on the sand. Her parents were thrilled to see her enjoying her first birthday, and it was clear that they were proud of the little girl she had become.
As the sun began to set, we took advantage of the golden hour light to capture some breathtaking images of Claire with her parents. The love and joy they shared were palpable, and it was clear that they cherished these moments together.
As a photographer, it is always an honor to document these precious moments in a family's life. Every milestone is worth capturing, from the early days of pregnancy to a child's first steps. And as I looked through the images from Claire's first birthday shoot, I knew that her family would treasure these images for years to come.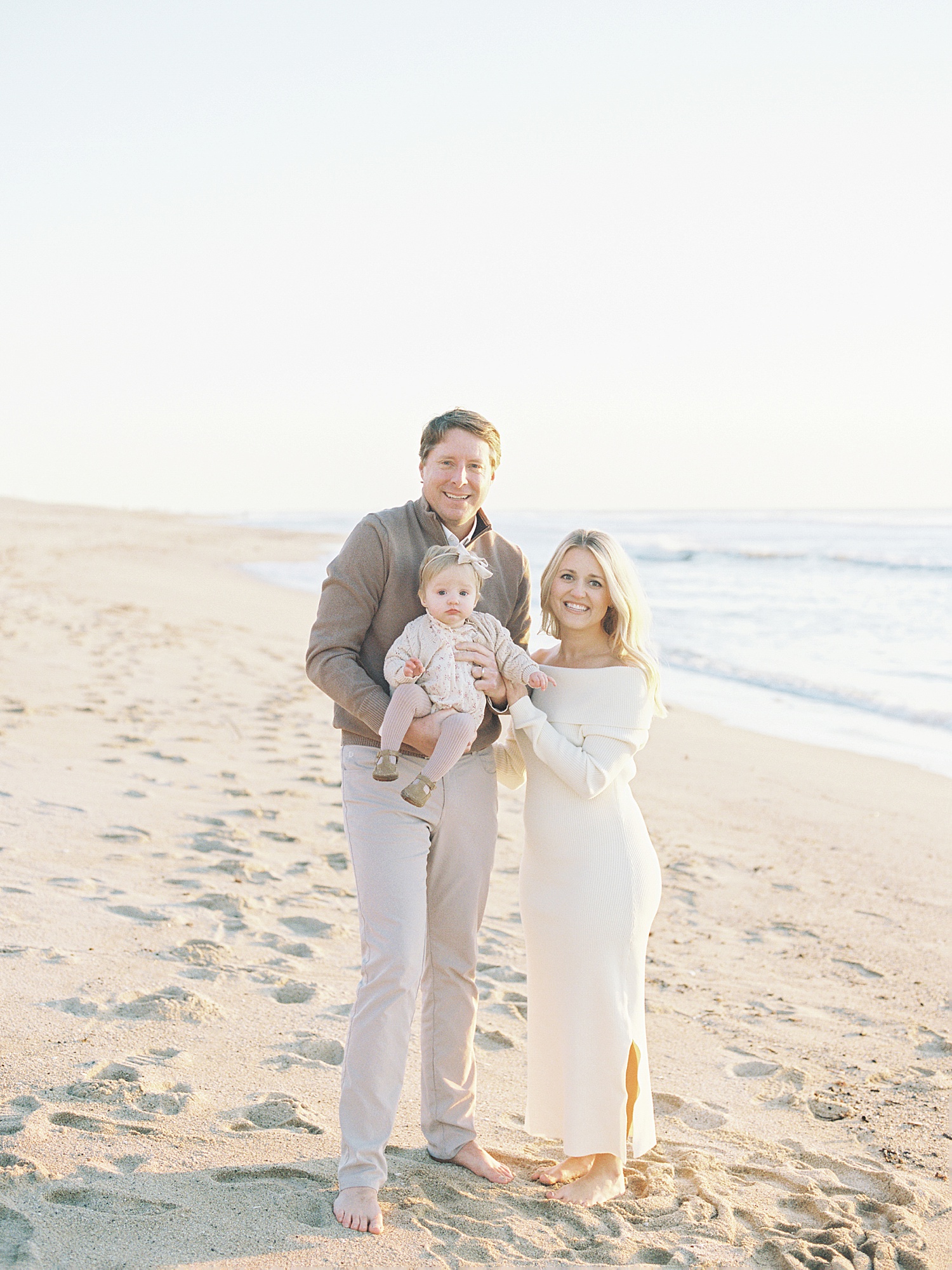 As a fine art family photographer in the San Francisco Bay Area, I love capturing the magic of a child's first birthday at the beach. There's something truly special about the serenity and beauty of the beach that makes it the perfect backdrop for capturing these unforgettable moments. With my eye for detail, I strive to capture the natural light and stunning surroundings of the beach to create timeless images that families will treasure for generations. Whether it's a playful moment with the family or a quiet moment with the child, my goal is to capture the essence of each moment in a unique and creative way. So if you're looking to create a lasting memory of your child's first birthday at the beach, I would be honored to be your photographer.
The film was processed and scanned by Rewind Film Lab.