This San Jose At-Home Newborn Photoshoot holds a special place in my heart, as it stands out as one of my most cherished newborn sessions to date. Meeting Yulia and Ivan, who had recently welcomed their adorable baby boy, was a delightful experience filled with warmth and connection.
Yulia and Ivan, like my own family, had relocated from Ukraine for career opportunities in the IT industry, and it was wonderful to bond over shared experiences. Their hospitality and welcoming nature set the tone for an unforgettable photoshoot.
On that gentle and sunlit spring day, their home in San Jose provided the perfect backdrop for capturing their first family portraits. The bedroom was bathed in soft morning light, creating a serene and studio-like setting that beautifully highlighted their new family.
The calmness and love that radiated from both parents made this photoshoot even more incredible. Little Yan, their precious newborn, slept peacefully throughout our time together, making my job as a photographer an absolute dream.
Being invited into their home during this vulnerable and tender phase of transitioning from a couple to a family of three was an honor. Little Yan is gifted to be growing up in such a nurturing and loving environment, and I am incredibly grateful for the opportunity to document this significant season in their lives.
If you're in San Jose and searching for a photographer to capture your own cherished moments during this special time, look no further. Our San Jose newborn photoshoots are tailored to capture the essence of your family's love and connection. Contact Julia  today to schedule your session, and let us create timeless memories together that you'll cherish for years to come. Your San Jose newborn photoshoot awaits, capturing the beauty of your unique journey as a new family.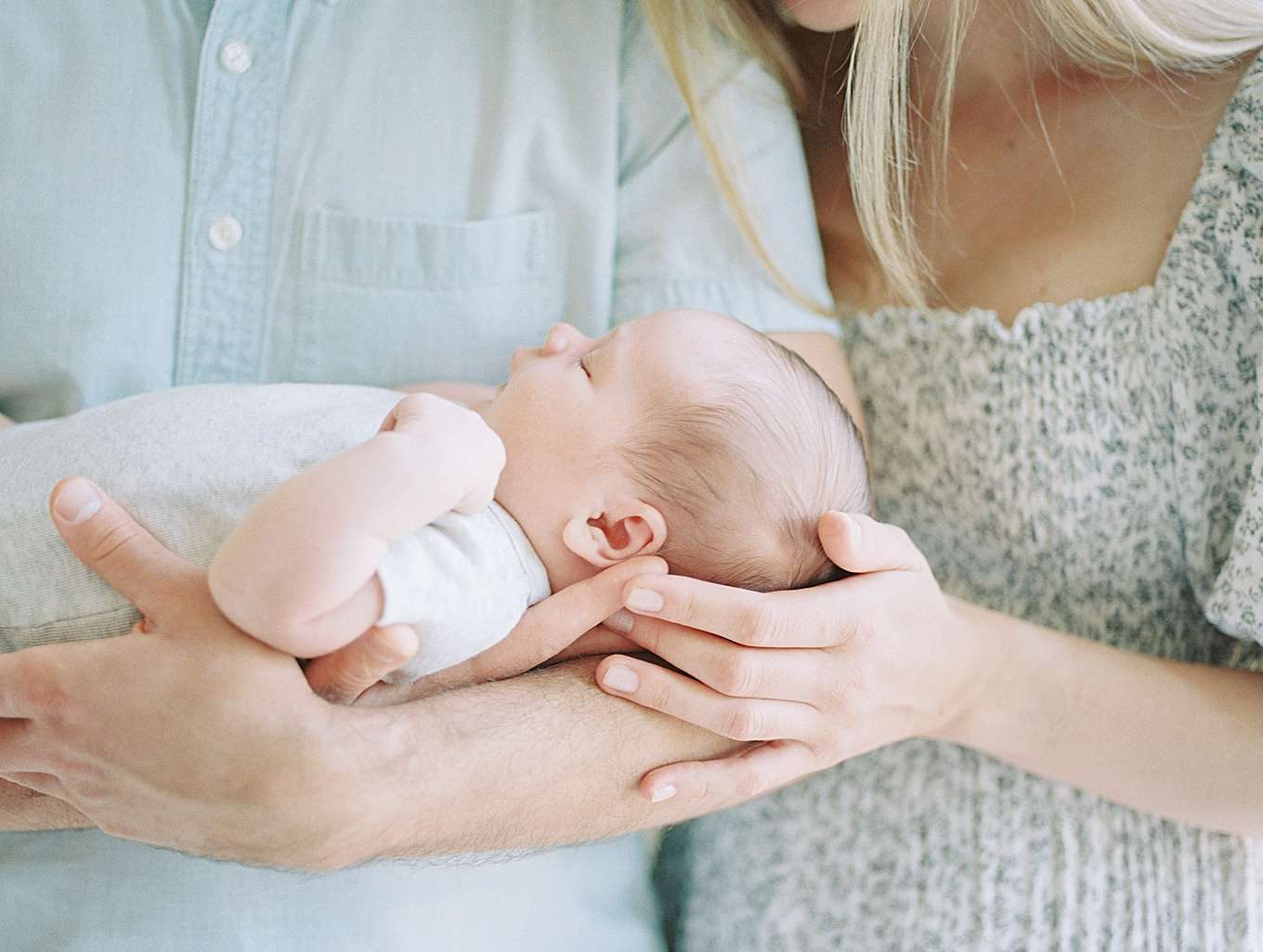 Film scanned by Goodman Film Lab.
Julia Shelepova is a maternity, newborn, and family photographer in the Bay Area. She specializes in simple and timeless lifestyle photography captured on film in San Jose, CA, and surrounding areas.
Serving Willow Glen, Los Gatos, Morgan Hill, Santa Cruz, and the greater South San Francisco Bay Area.
If you would like more information about reserving a San Jose At-Home Newborn Photoshoot, please contact Julia to start planning your portrait session together.