I met Sarah and Andrew at their maternity photoshoot a few months earlier. Now they were looking for an East Bay Newborn Photographer. They welcomed me into their lovely home to meet the newest addition to their family – baby Hannah.
It was a foggy winter morning, and I had low hopes of taking the baby outside. But the sun peeked out, shined through the trees, and covered their garden in morning glow! We stepped outside and spent that glorious morning snuggling with a sweet sleeping newborn.
We documented these slow, quiet morning moments in their backyard to remember this fleeting season in their lives. Sleepy baby, beaming with love and pride new parents and their small energetic dog, who I am sure would be Hannah's best friend very soon.
Little stories like this make my heart full.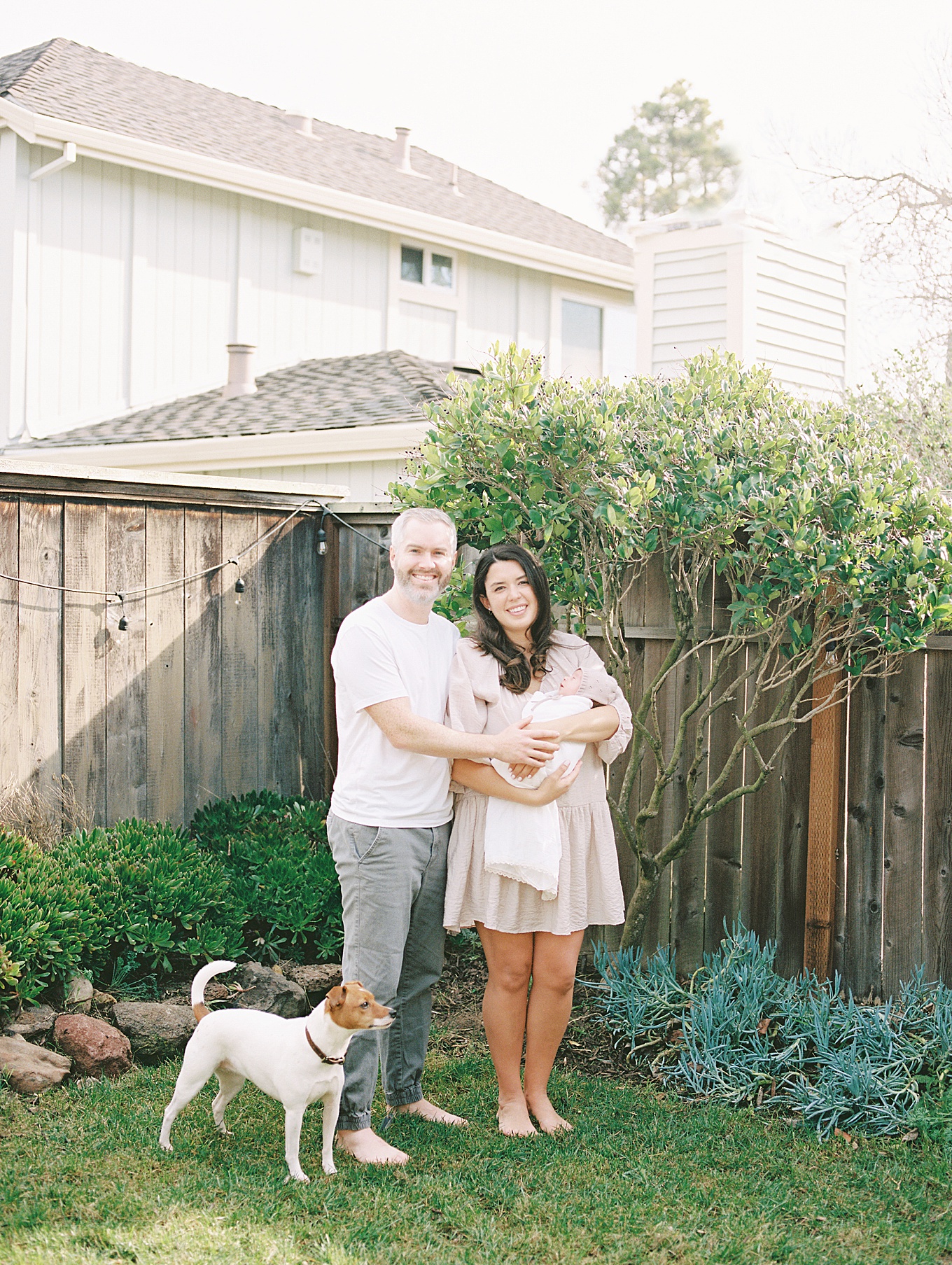 Julia is an East Bay Newborn Photographer serving the greater San Francisco Bay Area. She specializes in maternity, newborn, and family portraiture, documented in a simple and timeless style and creating family heirlooms and art for your home. If you are interested in Bay Area Beach Family Photographer, contact Julia.
Film stock: Kodak Portra 400
Baby's outfit was provided by the studio wardrobe