We met with the Smith family in the middle of spring when the hills were covered in tall, still green grass and sprinkled with wildflowers. The sunset was magnificent, setting behind the mountains and oak trees. We coordinated their spring-inspired outfits with the mom, a talented artist herself.
Watching this family interact with each other and enjoy the golden hour was remarkable. A curious little girl was picking flower pods. Mommy was running after a four-year-old and snuggling with a one-year-old daughter. Daddy was making everyone giggle with his magic powers!
This session captured some adorable moments of the ever-changing life with two girls. If you are looking for a Danville family photographer, let's connect and dream up your session!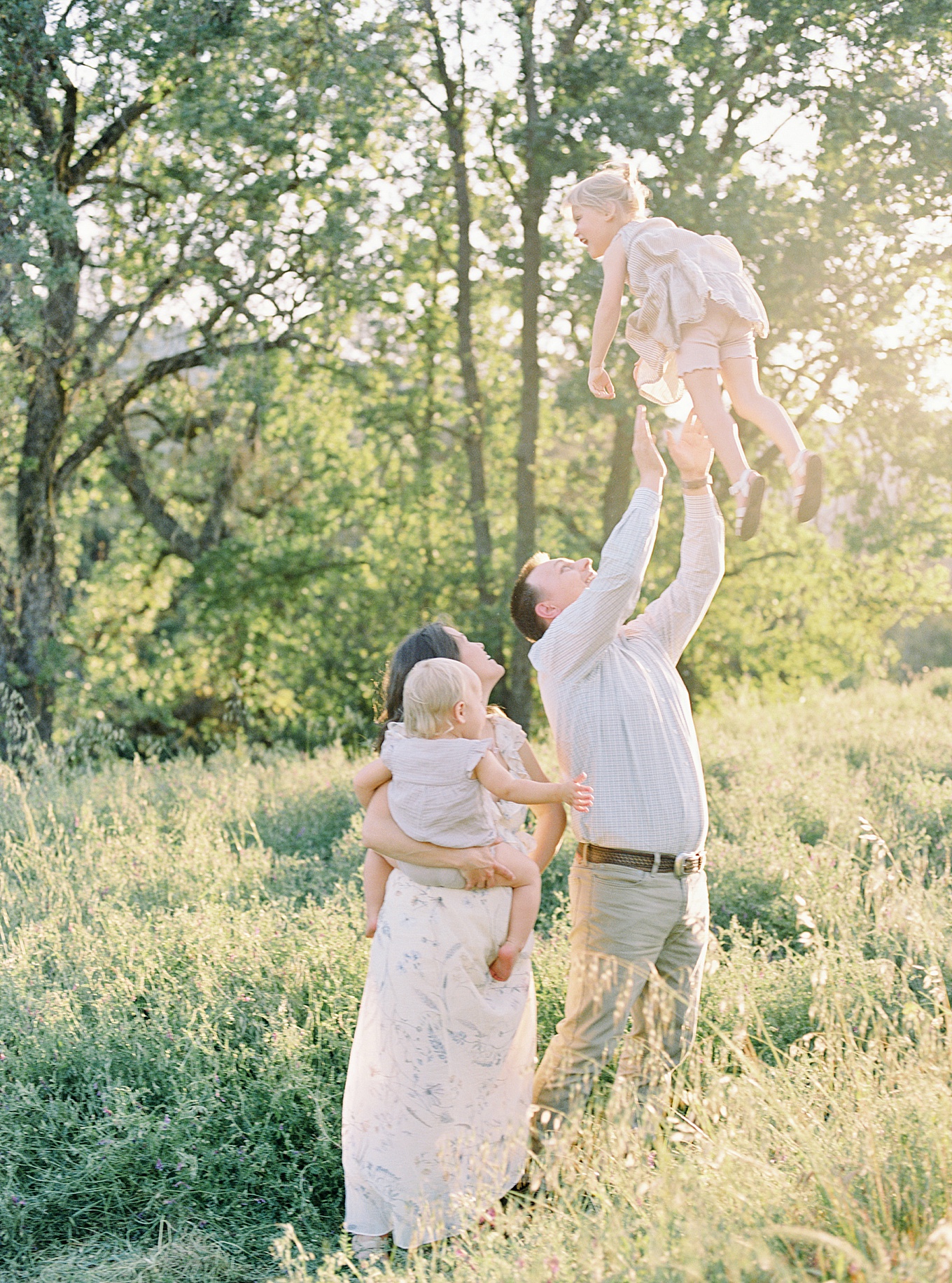 Hi! I'm thankful you are checking out my work on my website and blog.
A little more about me: I'm Julia Shelepova, a Danville Family Photographer. I specialize in at-home and outdoor portraiture, documented in a simple and timeless style, and creating heirloom albums and custom-framed artwork for your home.
I'm currently reserving all 2023 sessions. If you would like to book your Danville Family photos, newborn photos, or maternity photos, I would love for you to contact me here.