Venturing on a journey to document the ever-evolving story of a family is an extraordinary privilege. Especially during a memorable Bay Area beach family session. As a photographer, I recently enjoyed reconnecting with a wonderful family of four at Santa Cruz Beach, capturing their journey through the lens.
The last time I photographed them, the youngest daughter was a tiny bundle cradled in her mother's arms. Now, she's a curious explorer, eagerly embracing the world's wonders during this family session. Their mother, a talented photographer, curated the most stunning outfits. Blue and white, full of textures and subtle floral patterns against a neutral base, adding a timeless elegance to our session.
This Bay Area beach family session became a narrative of growth and discovery as the golden hour's warm light bathed the majestic California cliffs. Brimming with energy and curiosity, the girls reveled in exploring tide pools, climbing rocks, and deftly balancing on driftwood logs. Each moment captured spoke volumes about this precious season in their lives, a testament to their journey.
Choosing this familiar Bay Area beach for our session was a heartfelt decision. It's close to their hearts, where they frequently find comfort and joy as a family.
The palpable affection and harmony within this family were evident in every frame captured during this family session.
As the day drew to a close and the sun dipped below the horizon, I couldn't help but feel immensely grateful. The portraits captured will not just be pictures on the wall. They'll be a beautiful tale of a family's journey—a narrative of love, growth, and cherished moments by the sea.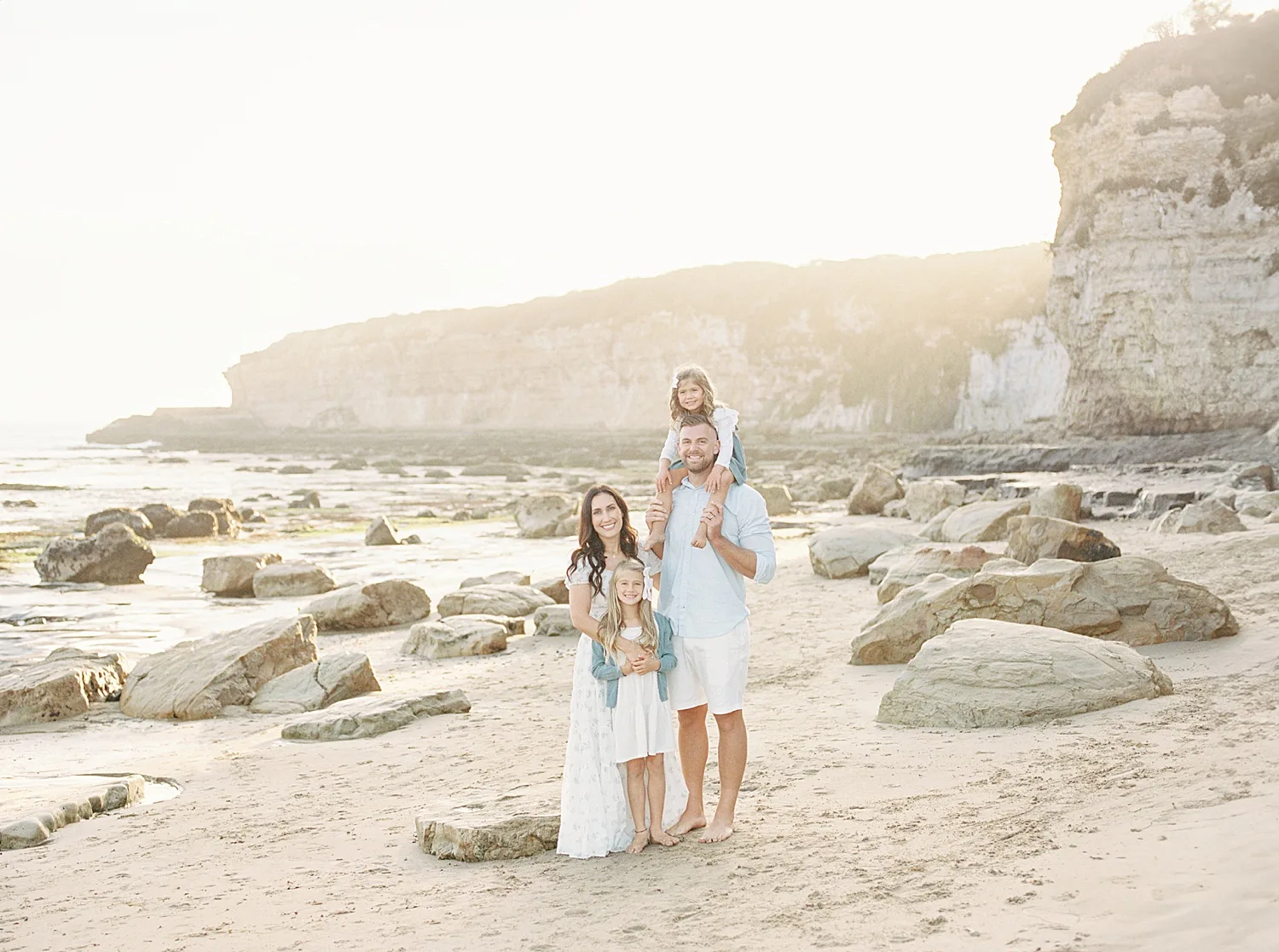 Film processed and scanned by Photovision Prints.